Apple is one of the largest tech companies globally, providing people premium products with plenty of good features. Apple is popular for its premium smartphones and the Apple ecosystem. AirPods are one of the most famous products by Apple. However, it also comes with a very common issue, i.e., AirPods won't connect to mac. Later in this article, we will be discussing that.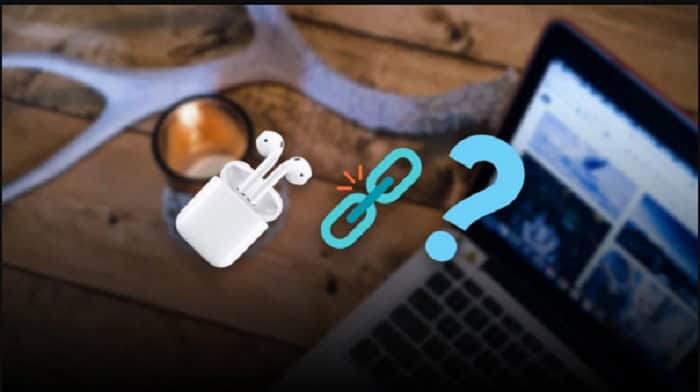 These are the most demanded earphones. Anyone who owns a mac or iPhone exactly knows how important Airpods are. These are one of the finest products manufactured by Apple. Airpods, after releasing in 2016, changed the whole earphone industry. It changed the whole trend of wireless earphones. 
There are two variants of Airpods, i.e., Airpods and Airpods 2. Both of these variants provide great new features like:
Wireless 

One tap setup

Durable battery 

Microphone, etc.
Airpods come in a charging case and are very compact and easy to use. So you can connect them to your mac or iPhone easily. However, if you are still facing some difficulties like AirPods won't connect to mac, you can refer below.
Ways To Fix Airpods Not Connecting To Mac Issue?
Here you go with the possible solutions:
Charge Airpods
The first thing you need to make sure of is that both the AirPods and the charging case are charged. IF they are not charged, they will never connect to your mac no matter what you do. So if you want to charge your AirPods, you will have to charge the charging case first. To do so, charge the charging case using the cable.
Wait for some time, and once fully charged, put the AirPods in the case. When the AirPods are fully charged, the case will show a green light indicating the AirPods are charged. After this, you can try and resolve AirPods won't connect to mac.
See Also: 7 Best VPN for Mac in 2023 (With Pros & Cons)
Update Mac
Before connecting the AirPods, you should make sure that the mac you are using is up to date. You have to click the apple logo on the top left side of your screen to do so. After that, click on software update and update your mac.
Most people face the problem of AirPods won't connect to mac because their mac is not updated. Upgrade the OS of the mac to macOS Sierra, and you are good to go.
Remove And Reconnect Bluetooth
Sometimes removing and reconnecting Bluetooth helps connect the AirPods to mac, and solving AirPods won't connect to mac issue. It is a simple step, where you have to go to the Bluetooth settings of your mac. Once you are in the Bluetooth settings, you will see a list of all the Bluetooth devices paired to your mac. 
If you have earlier connected AirPods to your mac, you will see Airpods in the list. All you have to do is click on the Airpods and remove it from the list. Once you are done with this, the next step is to reconnect the AirPods. 
Just put the AirPods in the charging case and bring the case close to the Mac so the Bluetooth can discover them. Next, open the case near the mac and then connect to the AirPods through mac by going into Bluetooth and then into the device list. This might resolve AirPods won't connect to mac issue.
See Also: Elmedia Player for Mac Review: Universal Media Player for macOS
Reset Airpods
Sometimes the connection error occurs because of some problem in AirPods and not in mac. Now, after this, click the button on the back of your charging case and hold it for 15 seconds. 
A white light will start flashing, indicating that the AirPods have reset. Now just set up the AirPods again. Connect them with Mac, and you can enjoy the features of the AirPods. Unfortunately, one of the best-proven solutions to counter AirPods won't connect to mac.
Click here to visit the official site.
Cleaning Airpods And Charging Case
Sometimes AirPods won't connect to mac because they dont have charge because of the dirt and dust in the charging case. It can affect their working a lot. SO you should make sure that they are clean and free of any dirt and dust. Both the Charging case and Airpods should be kept clean. 
Use a soft cloth and clean both things properly gently without applying much pressure. Avoid the use of any tissue or cotton. You don't want them to get stuck in either a charging case or AirPods. 
To get proper results, use a toothbrush to clean the AirPods and charging case. 
See Also: CleanMyMac X Review: An All-in-One Mac Cleanup App
Repairing Airpods
If you have followed all the steps and still AirPods won't connect to mac, One reason can be that there is some internal problem with your AirPods.
You should try contacting Apple by going to Apple's online support and ask them to repair the AirPods. Don't worry if you don't have Mac and want to connect the AirPods to your Windows Laptop. Check this out.
See Also: How to Password Protect and Encrypt MacBook Files
Conclusion
These solution should fix your " Airpods won't connect to mac" issue. Try them all one by one and if you still face the problem, contact someone who is an expert in this.
And, don't forget to surf through our site for more such tech-related content. Have a great day!
You can always find me playing the piano or playing FIFA when I'm not binge-watching TV Series with pizzas. Fountainhead of TechWhoop.