There are many instances when we must send documents and letters via email. Also, we often need to send a soft copy of articles or write-ups, which can be important for us. After discovering a mistake or an error in that write-up, we wish we could have rectified it beforehand. That is where we feel the need for the best grammar checker software.
The top 7 grammar checker softwares are Grammarly, Ginger, EssayPro, Reverso,  Grammar Checker, Hemingway Editor, After the Deadline, WhiteSmoke, LanguageTool, ProWritingAid, Google Docs etc.
Writing content has become challenging, with plagiarism checks and originality concerns. The job can be made more comfortable with the proper writing tools to help a writer put together great work.
See Also: Best Article Writing Software To Ease Your Writing In 2023
Top 7 Best Grammar Checker Software
In this article, we have mentioned some of the best grammar checker software which can prove to be highly useful when creating the write-ups.
See Also: Top 7 Websites For Academic Research | [2023]
Grammarly
Grammarly is the best tool available for checking the grammar of writing and is extensively used worldwide. The best feature of this software is that it monitors even tiny details, such as punctuation marks, and recommends changes.
Grammarly is also an excellent tool, as it is available as a Chrome plugin and can be used across various programs. It is supported by many platforms such as Windows, Mac, Android, etc., and for mobile users, it has an application that works as well as a plugin.
It also reviews the writings and provides the number of words, sentences, and characters. Also, it provides you with the approximate read time of the article; hence, you can edit it at per convenience.
See Also: 6 Best Free & Paid Backlinks Checker Tools
Pros
A straightforward but effective user interface makes it easy to use.
The comprehensive stats are beneficial.
The grammar checker is highly accurate.
Cons
The Premium version is priced very high and is not affordable for all.
The dictionary feature is missing.
Also Read – Best Video Converter Software for Windows
EssayPro
EssayPro is an online service specializing in essay writing and can drastically reduce the chances of errors in your content by providing a dedicated mechanism for checking grammar. It also can give you the complete article, which expert writers write in their respective fields.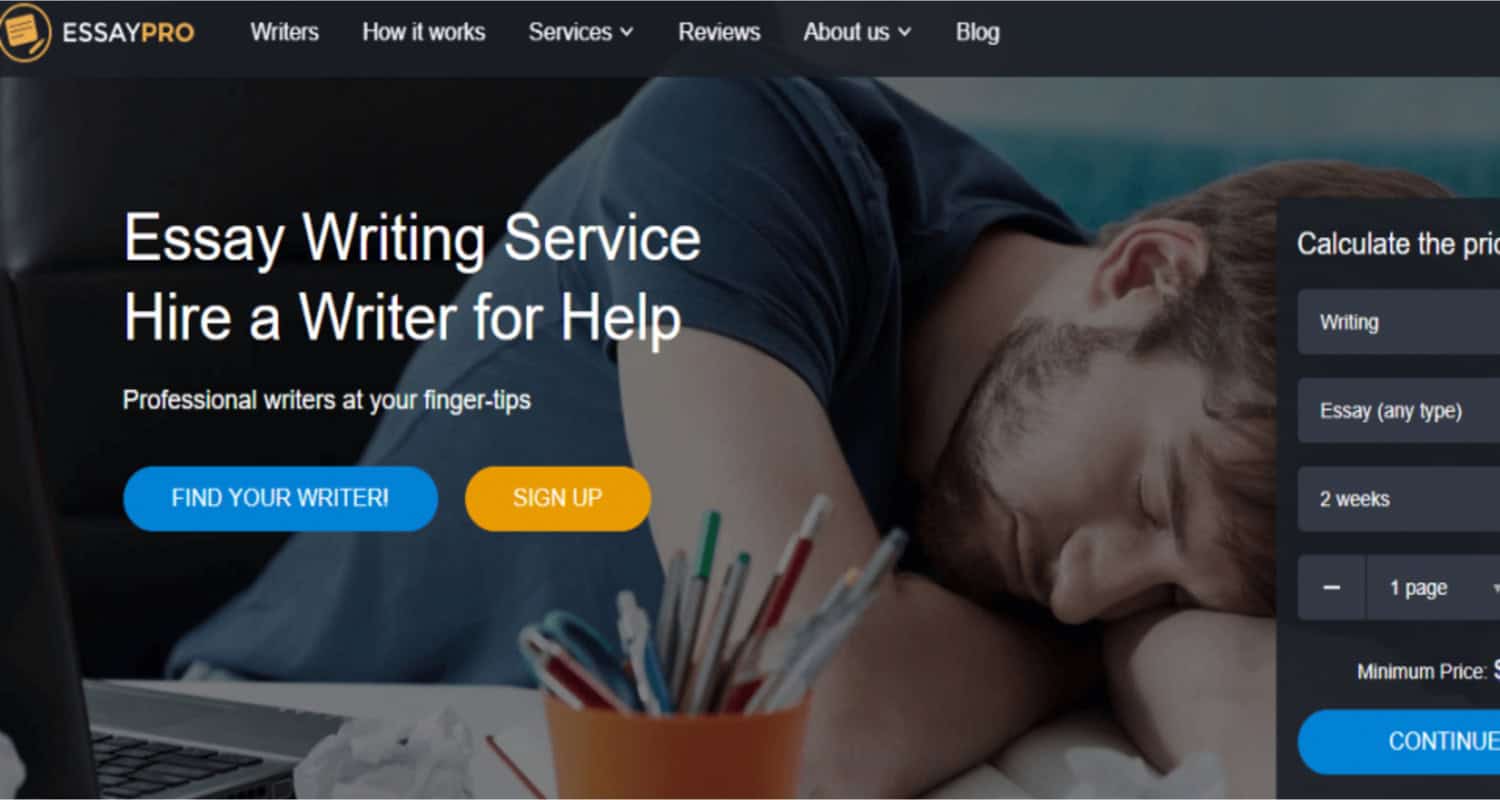 This software helps you create plagiarism-free content up to English grammar standards. It also checks the passive voices and adverbs, which make the sentences look unattractive, hence, you can easily remove them.
Pros
It provides plagiarism-free content
It also provides error-free content without any grammatical mistakes
The punctuation mistakes are also accurately checked.
Cons
The pricing is somewhat above the average rates
Ginger
If any tool can be an alternative to Grammarly, then it is Ginger. It was developed as a startup by some Israeli techies and has become one of the best grammar checker software. This software supports almost 40 languages and works on Chrome plugins.
As of recent developments, this software can be used as a browser plugin for most web browsers. The spelling errors are highlighted in blue while writing the text, and the errors such as subject-verb agreement are highlighted in red.
Also, it provides a feature of a personal dictionary that contains the words you know are not incorrect. This comes out handy when writing in languages other than English.
Pros
A straightforward user interface makes it very easy to use.
Multiple language support is beneficial for non-English speakers.
The grammar checker is very accurate.
The personal dictionary is helpful for the users.
Cons
The speed of grammar check is very slow.
The monthly subscription cost is very high.
Reverso
If you want software that can act as a vocabulary checker, grammar checker, and text translator tool, then Reverso is the best tool for you. The best grammar checker software provides many features in a single pack. Reverso can be used as a web browser plugin and via dedicated applications available on the Play Store and the iPhone store.
It also has a speech-to-text input system, making it easy for the users to write the article. Also, it supports multiple languages such as German, Spanish, Hebrew, etc., and speech input works for each. When an error is spotted, it is notified with appropriate suggestions which can be accepted or discarded.
Pros
It is an excellent tool for working with languages other than English.
The speech input is a great feature that saves time.
The interface of the mobile application is straightforward to use.
Cons
The word count limit is very low, that is 600 words.
The speed of the software is very slow.
WhiteSmoke
WhiteSmoke is one of the best grammar-checking software, which writers can easily use to check the grammar of the text on the web browser. This tool is excellent for newer writers who find it challenging to afford costly tools like Grammarly. WhiteSmoke supports multiple languages and can be a helpful vocabulary checker.
The grammar checker finds punctuation, subject-verb agreement, and sentence structure errors and suggests the required corrections. Also, it saves space on the device by working only as a browser tool in the free version. It supports other platforms like Gmail, Word, etc., in the Business and Premium versions, which are affordable when billed yearly.
Pros
The accuracy of WhiteSmoke is very high, and even punctuation can be tested.
The user interface is straightforward to use.
The premium and business versions are affordable if based on the yearly payment.
Cons
The speed is very slow while checking the article.
The mobile application lags in many aspects.
Hemingway Editor
If you are a writer who often self-published writings, then Hemingway Editor is the best grammar checker software, which is quite affordable. It is a tool that allows you to get the complete stats about your writings and proofread them with ease.
While editing an article or a write-up, Such features of Hemingway Editor make it the best grammar checker software for self-editing. It also marks sentence errors in red, passive voices in green, and adverbs in blue, enabling users to distinguish between the types of errors.
Pros
Best grammar checker software for self-editing.
Accurately finds errors with passive voices and adverbs.
Distinct user interface.
Cons
It doesn't have as many features as offered by others.
It is prolonged when working online.
See also: Top 9 Poem Generator Tools To Try And Generate Poem Instantly
Grammar Checker
Manually proofreading a lengthy document is impossible, so online proofreading is effective. The Grammar Checker is a proofreader of the contents you create, similar to the MS Word grammar checker. There are many grammar checker applications, but Grammar Checker is a website that differs from them.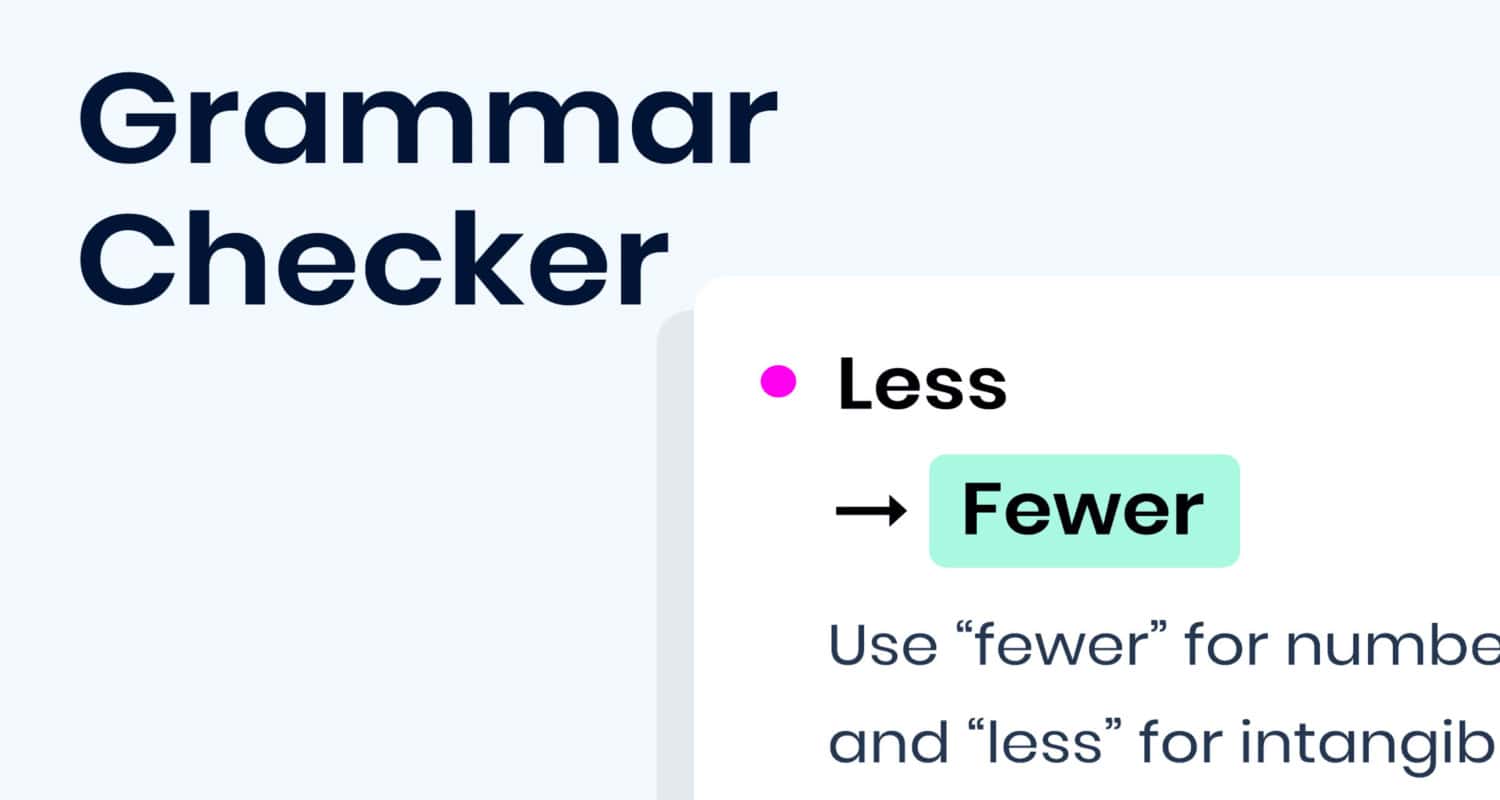 It allows you to enter their website without payment installation or signups, which can be found rarely on other websites or applications. You can proofread your content using sentence correction, punctuation check, and grammar errors. It works in both US and UK English. It highlights the mistakes in the content, provides suggestions to rectify, and works as a time saver.
Entering the URL of the website and copying the content to the empty box with any file format, such as .txt, .doc, or .docx, are the steps to make your English content error-free in this tool. The work can be at stake if proofreading is not done for the written content. So, Grammar Checker is beneficial to rectify errors within minutes without any payments.
Pros
Ads Free
Easy to Use Interface
Cons
FAQs
Q1: Which software is best for grammar checkers?
Grammarly is widely considered one of the best grammar checker tools available, offering comprehensive features to identify and correct grammatical errors, spelling mistakes, and writing style issues.
Q2: What are some advantages and disadvantages of using a grammar checker?
The advantages of using a grammar checker include improved writing accuracy and efficiency. Disadvantages can include reliance on technology over understanding grammar rules and potential false corrections affecting writing quality.
Q3: What are the cons of grammar checkers?
Some cons of grammar checkers include incorrect suggestions, potential over-reliance leading to weaker grammar skills, and the inability to understand context and tone in certain instances.
Q4: Is Grammarly better than QuillBot?
Grammarly is generally more accurate and feature-rich for grammar checking than QuillBot. Grammarly offers a broader range of writing-related features, while QuillBot focuses more on paraphrasing.
Q5: Is QuillBot safe or not?
QuillBot is generally safe to use for paraphrasing and language-related tasks. However, it's always better to be cautious with any online tool and avoid using such devices for unethical purposes.
Conclusion
These are the five best grammar checker software that have been tried and tested by a large number of users across the world. The list is not exhaustive because there is also other software; however, they are not as good as the ones mentioned above.
Gravit Sinha: Founder of ValidEdge, a problem-solving website, driven by his lifelong passion for fixing issues.