Disney Plus provides access to many Disney, Pixar, and Marvel shows and movies. Additionally, it offered a theatre-like experience at home through Dolby Atmos Sound. However, you may face some speed issues, such as Disney Plus Slow functioning or buffering and lagging. This article provides steps to solve any problems if Disney Plus needs to run faster. 
Lagging and speed issues with Disney Plus are common and easily fixable with the help of AT&T home internet. You can follow a few simple steps if you need any help with your Disney Plus, such as continuous buffering or lagging. You can fix slow Disney Plus by optimizing your Internet connection or restarting your device and application. Know more about Disney Plus and its problem. 
If Disney Plus takes forever to load, you can troubleshoot quickly after figuring out the cause of the problem. There may be many reasons for your Disney Plus slow running. Below are a few solutions for Disney Plus's slow and buffering issues.
See Also: Disney Plus Viewing History: Learn To Manage Watched Content
Why is my Disney Plus slow?
Try the following steps if you face Disney+ slow functioning and lagging issues. 
Check servers 
The first thing to check in case of any problems with Disney Plus is whether there are any server issues. This step is usually possible through sites like Downdetector that provide real-time updates.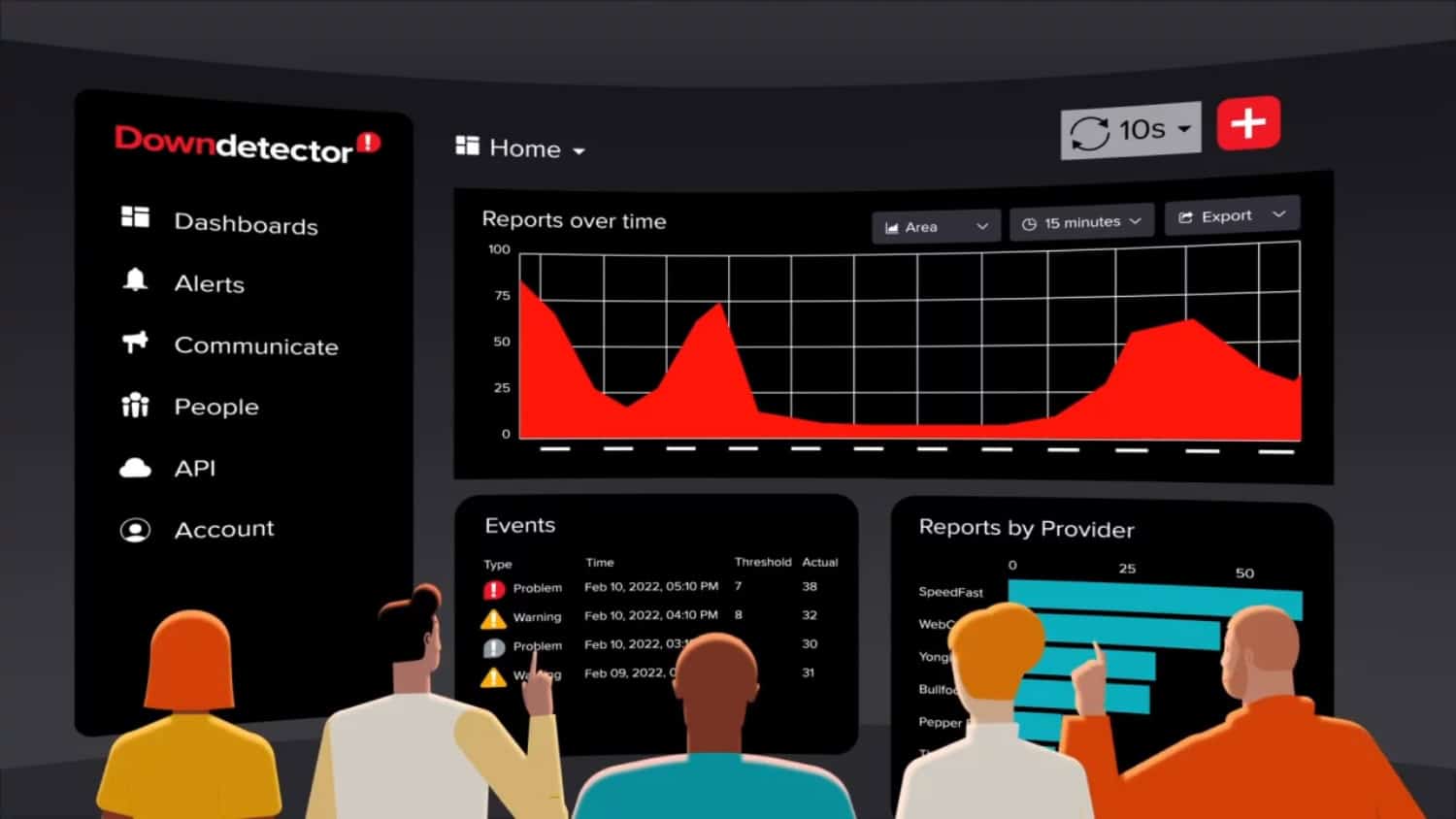 You also check Disney Plus' social media accounts, mainly Twitter, to see if there are updates from Disney Plus regarding issues.
Internet connection 
Secondly, check your internet connection. If you use mobile data or a hotspot, switch to a Wifi connection. Restart your Wifi connection. You can also run an internet speed test to check if Disney receives the minimum requirement of 25kbps. 
You can use website services such as Fast.com, which help you quickly run a speed test. Sometimes, your device may have a built-in speed test that you can use to analyze the problem. Learn how to fix if the login button of Disney Plus is not working.
Reboot Disney 
Another method to use in case of Disney Plus' slow speed is to reboot your Disney Plus app. Firstly, Logout of your account. After this, you can restart or refresh the streaming device if you want to. Then, log in again and check if the problem has been solved.
Reboot device 
Additionally, you can restart your device. First, allow the device to restart. If this step does not solve the issues, you can reset the device through a hard reset.
Unplug all connected cables and let the machine idle for a while. This step can help fix any issues if Disney Plus slow loading or buffering. 
Clear cache 
You must also clear the cache on your Disney Plus app and your Streaming device. The steps to clear your cache can vary on the streaming device, 
In the case of Android, you can find the clear Cache option under the Disney Plus app in the apps section of settings.
In the case of Chromecast,
Open the Apps menu under Settings

Find Disney Plus under the Chromecast built-in list 

Select Clear data and click on OK.
In the case of Fire TV, you can find the clear cache option in Disney Plus under the manage installed applications option. This menu is present under Applications in settings. Also, view this article to see how to clear cache in Disney Plus.
In PlayStation, you must delete saved data under the Disney Plus option in System storage. The storage menu for Playstation is usually found in settings. 
In the case of Xbox, 
Open My Games and Apps
2. Here, find Disney Plus under Apps 
3. On the menu button, select manage app and clear any saved data
This will solve the problem.  
See Also: Disney Plus Audio Issues?
Update app
Additionally, check for any app updates. You can fit under the app settings if your version is the latest. If not, update the app. Most devices usually have an update option in the app description and settings.
You can also update your system software if Disney Plus slow functioning continues.
Check firewall 
Check your firewall settings. A content filter may sometimes block Disney Plus additionally, test your ISP. Also, check if Disney Plus has been allowed through your firewall. To do so on Windows, 
Open Windows Security 

On the main menu, select Firewall & Network protection 

If you see active, Disney Plus is allowed through the firewall. If not, you need to click on Allow an App through the Firewall option and select Disney Plus. 
Reinstall Disney Plus 
In case just rebooting the app does not work, delete it and reinstall it. Reinstalling the app immediately brings the latest version of the application onto your device, which solves any bugs or speed issues.
Learn to solve problems with logging into Disney Plus.
Contact support
Another way to solve your problems is to contact customer service.
They help provide a solution as quickly as possible.
Check hardware 
First, confirm if Disney Plus is compatible with your device. Check your machine and cables for any loose connections. Additionally, check if your HDMI cable is HDCP 2.2 or higher.
Your device must be compatible with the cable too. 
See Also: Disney Plus No Sound?
Reset router 
Reset your Wifi router. This step helps increase speed and performance. To quickly reset your router, first unplug it from the power source.
Then, leave it idle for 30 seconds. After this, plug it back in and restart.
Disconnect other devices from the Wifi connection.
Disconnect other devices connected to the same machine. This step reduces the load on your Wifi. 
Decrease video quality 
You can additionally reduce Video quality. This error is because high-quality videos usually require higher speeds of internet which might lead to consistent buffering. 
Open Disney plus App Settings.

Select a lower video quality, such as Moderate or save data. Using auto allows the device to choose the video quality, which may lead to buffering issues/

Click Save.
Close other apps
Close any background app. This means apps are still open in the background as you use Disney Plus. 
Ethernet cable 
If you keep facing issues, try an ethernet cable connection instead of a wifi wireless connection.
See Also: Disney Plus Blocking Screen Mirroring?
Turn off VPN 
Additionally, if using a VPN, turn it off if you cannot afford to turn off the VPN switch to a different server or location.
Turn off like this.
AD blockers
Turn off any ad blockers placed on your device or browser.
This step can help in the functioning of your Disney Plus. 
FAQS
How do I speed up Disney Plus?
You can increase speed on your Disney Plus by using a solid internet connection. In case you want to increase the speed of the media you are watching, you can change the playback speed in the settings.
Why is Disney Plus lagging on my LG TV?
Disney Plus slow stream or lagging is usually due to a weak internet connection or hardware bugs. You can solve this by rebooting your wifi connection and the streaming device.
What speed is best for Disney Plus?
5.0 Mbps is the best speed for high-definition content, while for 4K, it is 25.0 Mbps.
What quality is Disney Plus best in?
The best video quality on Disney Plus is 4K ultra HD. However, this consumes over 7.7 GB per hour, and therefore you may need to switch with reference to your data limit.
Conclusion 
Disney Plus provides a smooth streaming experience most of the time. However, you may need help with lagging and service sometimes. In the case of Disney Plus slow speed and functioning, you can quickly solve problems and return to your favorite shows or movies. 
Mauro Huculak: Technical writer specializing in Windows 10 and related technologies. Microsoft MVP with extensive IT background and certifications.