Disney Plus offers a wide array of excellent shows and movies. However, unfortunately, even if you own a Smart TV, you cannot access Disney Plus on all television devices. Sharp Smart TVs are generally not compatible with Disney Plus. However, this article provides a few tips on how to get Disney Plus on Sharp Smart TV and enjoy your favorite content.
You can generally only access Disney Plus on select models on Sharp TV. This is mainly because Sharp TVs are not usually compatible with streaming services. You can pass this obstacle by confirming your TV model and using an external device such as a ROKU setup or Firestick if incompatible. 
While being unable to access Disney Plus on your TV directly may be disheartening, there are various methods you can try to easily watch your shows and movies on your TV screen and have the experience that you deserve.
Is Disney Plus accessible on a Sharp TV?
Disney Plus is unfortunately not directly compatible with most Sharp TV models. The company themselves have confirmed that you cannot now access Disney Plus on their TVs. However, the Sharp Aquos model is the sole exception to this.
You can download the Disney Plus app directly onto your Sharp Aquod 4k and stream your favorite content. But in the case of older models, how to add Disney Plus to Sharp smart TV? It is still possible for you to access Disney Plus using one of the following methods. Learn to solve the issue of Disney Plus not working with VPN here!
If you're searching for how to get Disney Plus on Sharp smart tv when you cannot download the application onto your TV, use the following steps.
Disney Sharp TV 
Buy a subscription 
Firstly, you need to buy a Disney Plus subscription plan, this can be done by visiting their official website. On the subscription page, you can choose from the basic or premium plans on the official Disney Plus website. Create an account with your credentials and pay for your selected pack.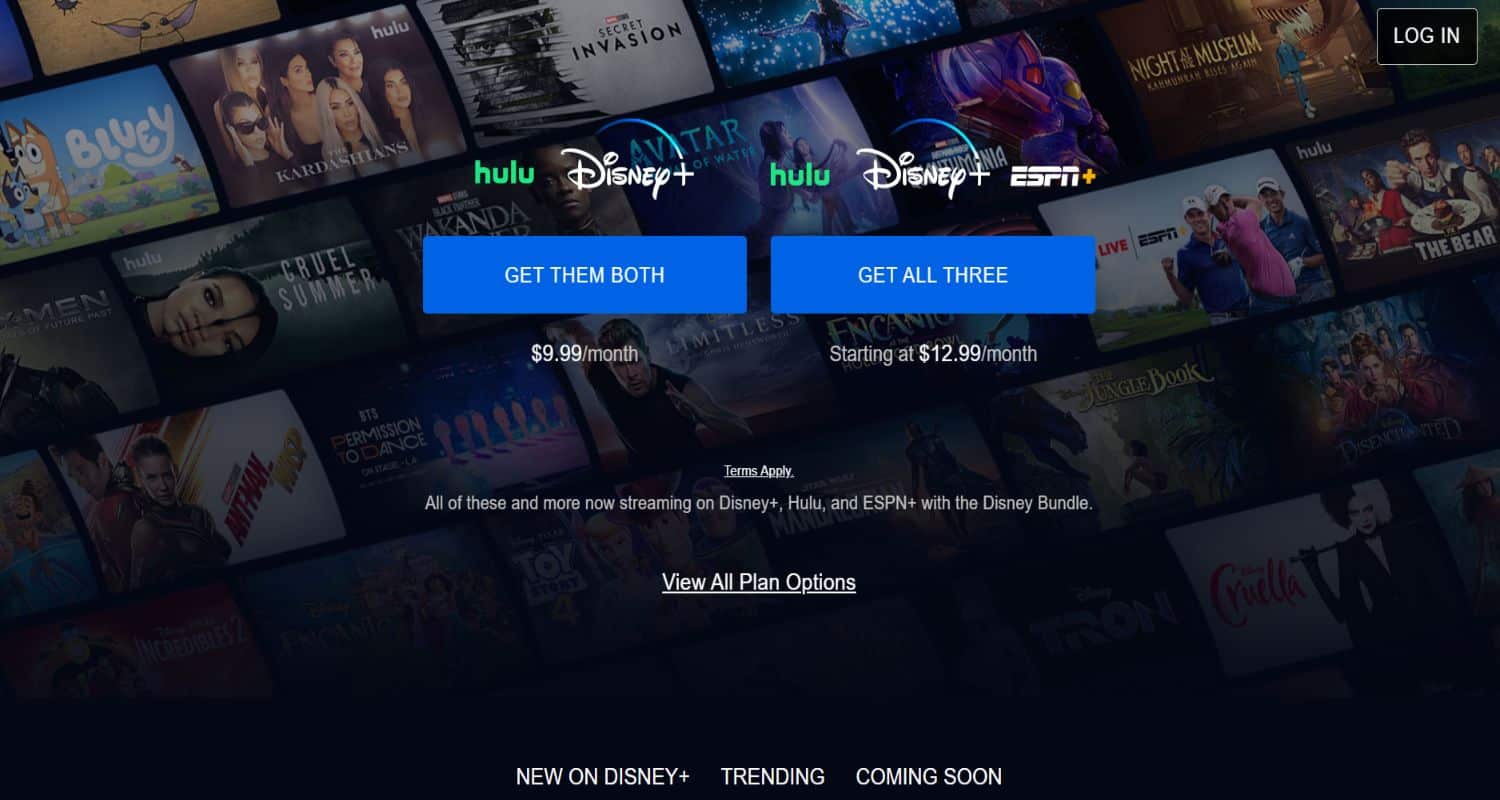 Activate account 
Additionally, it is necessary to activate your account. This means logging into your created account on the Streaming device.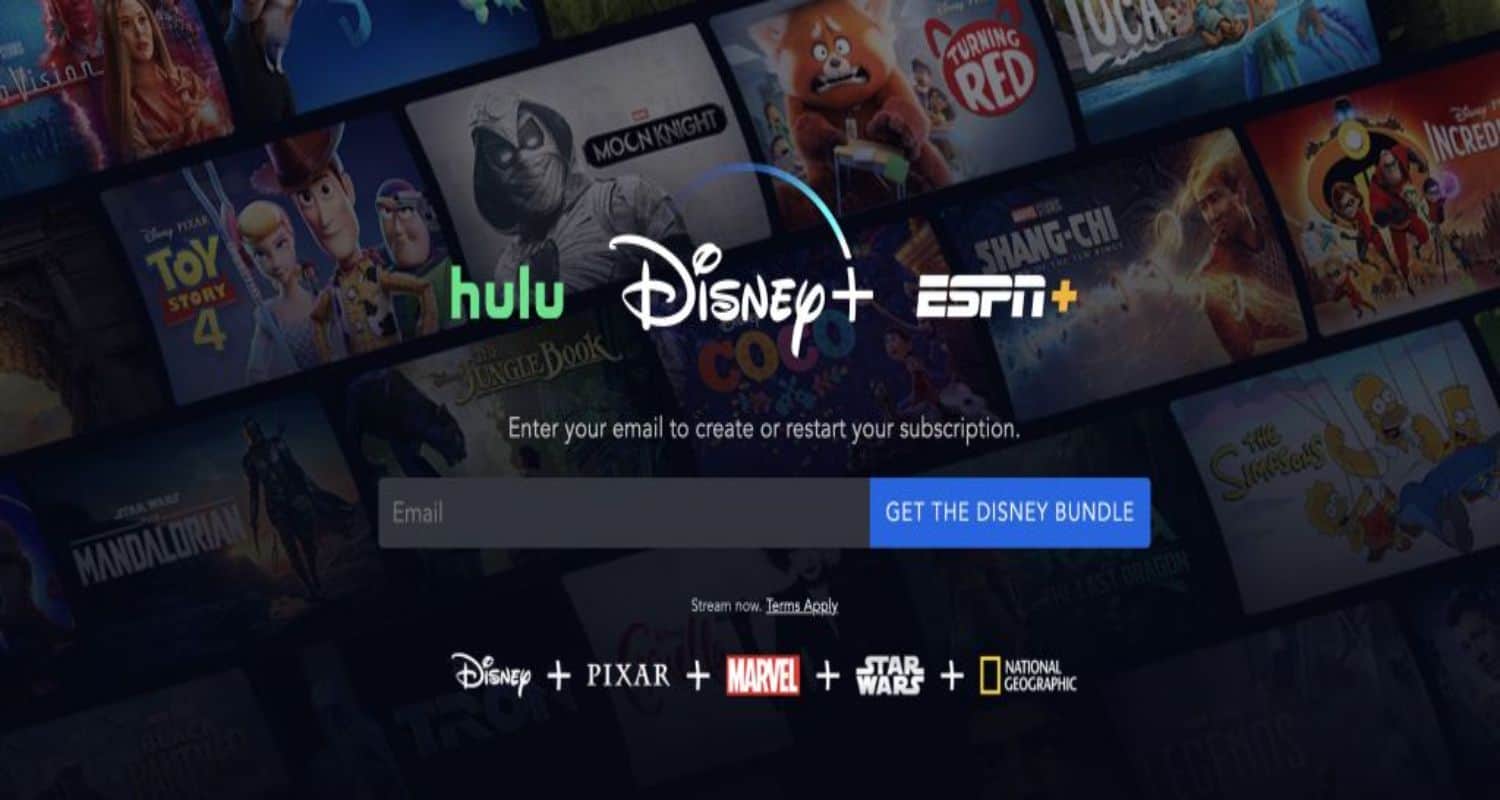 Download app
You can alternatively download the Disney app instead of continuing on the website. First, download Disney Plus from the store. Then, log in.
In case you want to stream on a Sharp Aquos, the steps are easy if you are wondering how to download Disney Plus on a Sharp smart TV. Firstly, you must ensure your TV is connected to a good internet connection. Then,
Find Play Store on your TV

Open the app and search for Disney+

Install the Disney Plus app

After this, you can generally find Disney Plus on your home screen

Login into your account
In case you're wondering how to download Disney Plus on Sharp smart tv,
Google play store and VEWD allow you to easily perform this download and use it as a Sharp Smart Central app. Also, does this happen with only Disney Plus? It is not so, Sharp TVs do not enable several digital streaming platforms, and Sharp SmartCentral Amazon Prime is also an example accessed through similar settings.
Stream Sharp TV Disney Plus by using external devices
If you do not own the Sharp Aquos models, how to get Disney Plus on Sharp smart TV? While you cannot stream directly on your TV, you can still use external devices.
Firestick
To stream Disney Plus on your Sharp TV using amazon firestick:
Turn both your TV and Firestick on

Find the Search option on your Fire TV's home screen.

Search for Disney Plus

Select Disney Plus under Apps & Games

Tap Get
After the download completes, you can log in and use Disney Plus.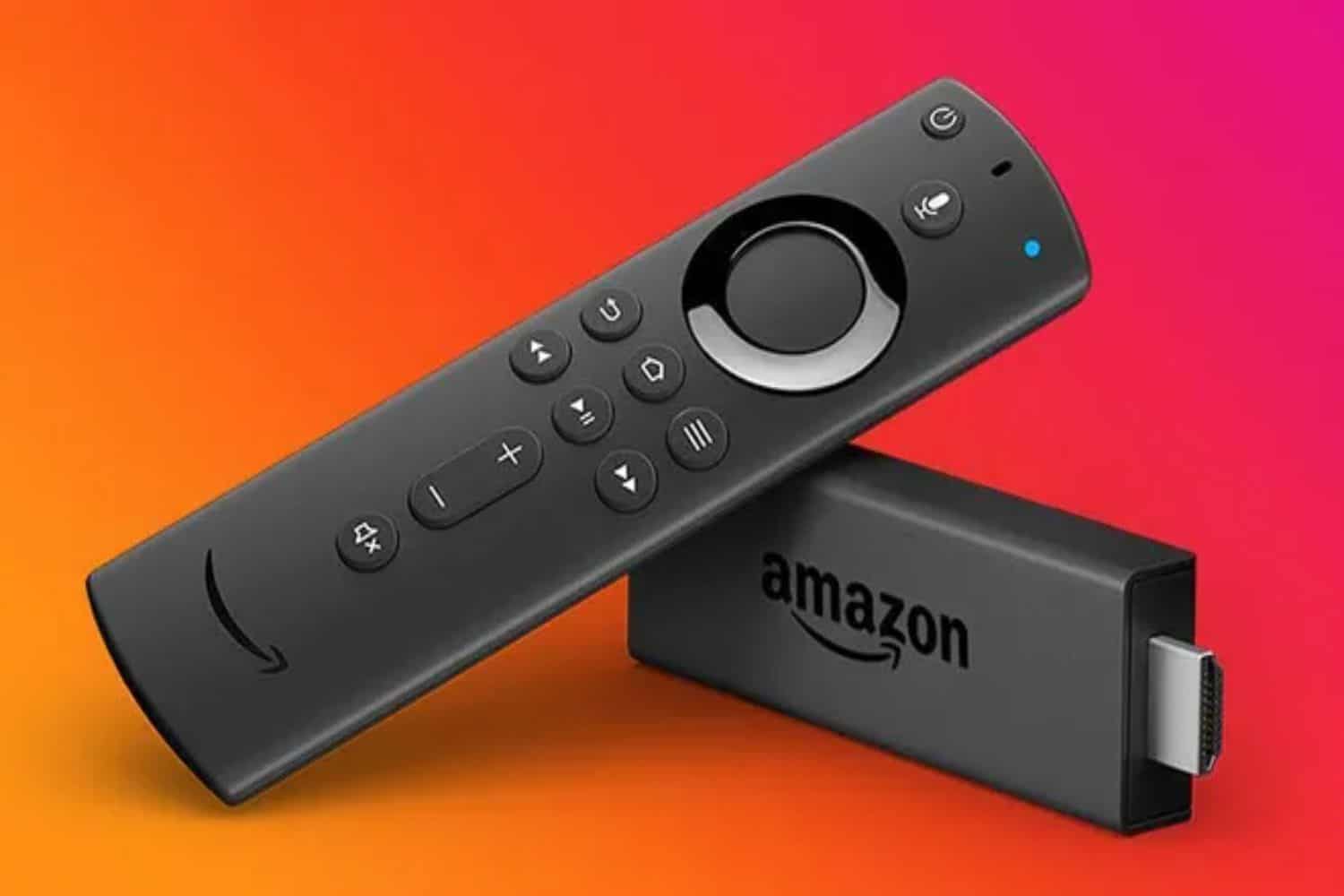 If you need help logging in or the log in button seems dysfunctional, follow these steps.
Chromecast 
In the case of Chromecast, you can mirror the screen on your streaming device onto your Sharp TV. However, before streaming, you must connect your TV and streaming device and ensure they're connected to the same Wi-Fi.
If you want to mirror the screen from an Android device,
Install google home on the device

Plug in your Chromecast the Sharp TV HDMI.

Open the app and select Add. Here you need to find set up the device

Under new device, find your TV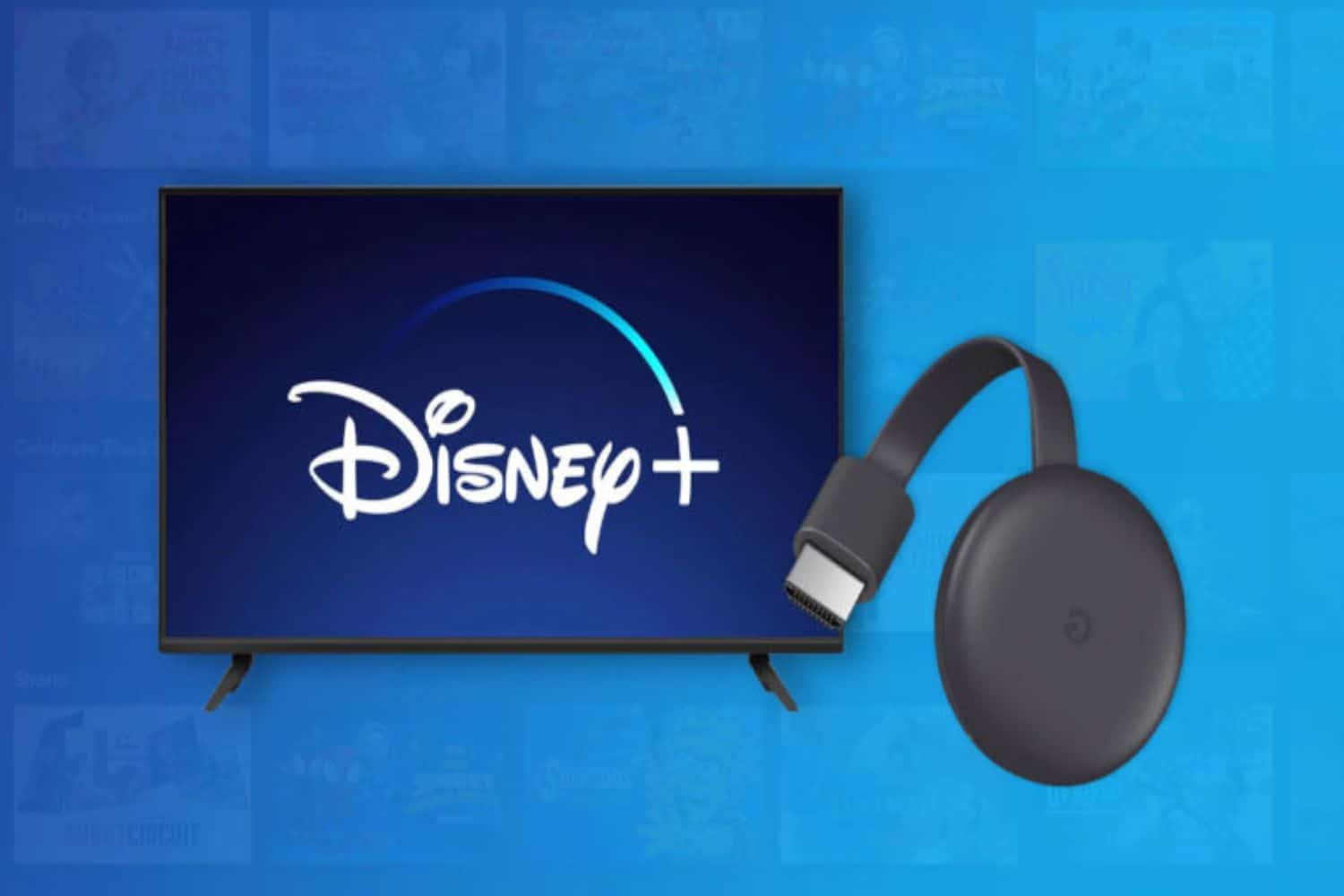 After these steps, your TV should be connected to your streaming device. Then, choose the content you want to watch and select the small square icon on the top of your device screen to mirror the content on the TV.
If you want to stream from an iOS Device, you need to additionally turn on Bluetooth while following the same steps as for an Android.
Do you still need help mirroring your chosen screen? Explore ways to navigate this.
Roku stick/setup box
You can also access Disney Plus on your Sharp Smart TV using a Roku stick or setup.
Firstly, you must ensure your device is connected to the Roku stick or setup box.

Then, plug Roku into the power outlet before turning the TV on.

Choose a language and create an account. In case you have already created an account, you must log in.
After you're done setting up,
Go to the home screen and find Channel Store.

For this, you need to click on streaming channels. Search for Disney Plus.

After this, you will find the Add Channel option.
You can then find Disney Plus on the channel list on the home screen and stream it easily.
Xbox1 or PS4
Although it seems surprising, you can cast Disney Plus onto your Sharp TV with the help of your xbox1 or PS4. Firstly, connect your Xbox or PlayStation to your Sharp Smart TV.
 For Xbox 1Y
Login to your X box

Open the search bar. For this, you need to press Y

Find Disney Plus and press the A key.

Select the Get button and press A again.
After the app downloads, you can log in and stream as you wish
 For a PS4
Search for Disney Plus in the app store

Download

Find "TV and Video" on the main screen.

Open Disney + and login
Apple TV
If you own an Apple Smart TV, you can connect it to your Sharp Smart TV. For such instances, With an IOS television, how to get Disney Plus on Sharp smart tv? Firstly, you must ensure they are both on the same Wi-Fi connection. 
Following is the step-by-step procedure:
Download Disney Plus from the Apple AppStore

Launch the Disney+ app on Apple TV and log in

Select the content to watch and play

Then, tap on Connect and select your Sharp Smart TV.
See Also: Ways to rectify Disney Plus Audio Issues
FAQs 
Can I cast to Sharp Smart TV?
Yes, you can cast to your Sharp Smart TV using an external device such as Roku or Google Chromecast. Some Sharp TVs generally have Chromecast built into them, making the process easier.
Where is the Play Store on Sharp TV found?
You can generally find the Play Store on your Sharp TV home screen in the Apps section. However, you must first ensure you have installed Play Store on your TV and signed in.
Are you able to download more apps on a Sharp TV?
You can download and install more apps onto your Sharp TV using the VEWD app store or google play store. However, you need to first ensure app compatibility with your device. You can install sharp SmartCentral Amazon prime in the same manner.
Which smart TVs support Disney Plus?
Disney Plus is generally supported by newer models of Android and LG Smart TVs as well as Samsung, Apple, and Amazon Fire smart TVs. You can confirm the compatibility of Disney Plus with your device.
Conclusion
Not being able to enjoy the shows you were excited to watch on your TV can spoil your weekend. In such a situation, you do not need to give up. This article provides tips on how to get Disney Plus on Sharp Smart TV quickly and enjoy your movies and shows in the comfort of your home.
Mauro Huculak: Technical writer specializing in Windows 10 and related technologies. Microsoft MVP with extensive IT background and certifications.