Wondering how to go viral on Instagram? Instagram virality is a difficult thing to achieve. Fortunately, if you adhere to certain tried-and-true advice and best practices, it is doable.
Instagram material that goes viral attracts much more attention than your typical posts. One element of the jigsaw is high-quality content that people wish to spread. Being mindful of your audience (viewers) and staying up to date with current trends are two things you can do to make your Instagram post go viral. You can also do easy actions like communicating with people and posting your stuff consistently.
Let's tackle these 9 tried-and-true strategies on How to go viral on Instagram in more detail and get a better idea of the Instagram algorithm. Understanding which type of reel goes viral is also important.
See Also: 6 Best Instagram Bots To Auto Like And Auto Follow In 2023
What Makes A Reel Go Viral?
We need to pinpoint a single factor that causes content to go hot on Instagram Reels because much different content goes viral. Keep an eye on your Instagram account with spy apps.
But viral Reels typically check off the following boxes:
They fit within one of three types of content:
Educational Content: Giving viewers useful information, such as vacation advice, iPhone camera tricks, or food hacks.
Inspirational Content: Sharing a journey, a transformation, or an ambitious tale can be inspirational.
Relatable Content: Content relatable to everyone is said to be relatable. For instance, reels' series on millennials attempting to embrace adulthood.
They have music or tunes that are well-chosen and acceptable and that viewers desire to repeat listening to or use for themselves. Individuals jumped at the chance to follow a trend. High-quality video, editing, lighting, and sound are used throughout.
How To Get Viral On Instagram
Instagram virality is a difficult thing to achieve. Fortunately, adhering to certain tried-and-true advice and best practices is doable.
Awareness of Audience
To create a marketing campaign that can successfully engage prospects, like with every marketing project, you must have a solid understanding of your target market. How to go viral on Instagram? You must understand what motivates your target audience if you want to produce Instagram content that goes viral.
Consider developing a marketing persona to assist you in summarising the preferences of your target market. A marketing persona summary often contains psychographic and demographic data. It will also benefit Instagram advertisers if the persona contains the kinds of material your target audience enjoys reading, and the other Instagram accounts they frequently follow.
Pay attention to trends
How to go viral on Instagram overnight? Instagram is no exception to the rapid changes in social media trends. To generate content that becomes viral, marketers must swiftly capitalize on new trends.
If anything goes viral, you ought to jump on it, whether it's releasing more videos, employing new content forms, or including popular music in your Reels.
For instance, a current Instagram trend is the rise of Instagram Reels, the vertical, bite-sized video format that TikTok first popularized. Reels are ideal for going viral because they create more engagement than standard videos on the platform. Other trends noticed this year include cross-promotion of Twitter posts, employing link stickers in Stories, and utilizing story adverts.
How to get viral on Instagram Reels? Using hashtags to make Reels popular doesn't require you to be a specialist in social media. By categorizing and presenting your Reels to those they believe would be interested, hashtags on Instagram increase your chances of receiving views and, consequently, of going viral.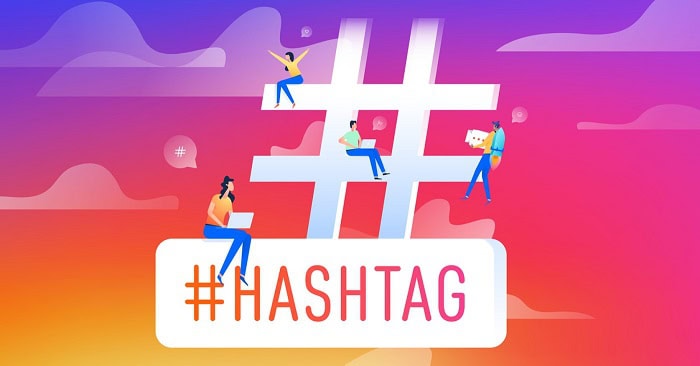 To get viral, use the correct kinds of Reel hashtags:
Audience-specific hashtags, i.e., hashtags your target viewers use on Instagram and related to your account and Reel content.
Community-based and branded hashtags.
Hashtags associated with the popular trend in your Reels; perform a hashtag search if necessary.
Utilize all 30 hashtags. Each Reel can contain a maximum of 30 hashtags, just like Instagram posts, so utilize them to expand your audience and increase the likelihood of your Reel becoming viral.
Make a hashtag ladder based on your Instagram engagement data using the light, intermediate, and severe competition hashtags. 
Track and evaluate your hashtag strategy, determine how much traffic your hashtags generate over time, and modify your approach as necessary. 
Create a distinct brand voice
How to make reels go viral? Being original and genuine are the keys to succeeding on Instagram.
This involves developing a unique voice for your company, distinct from other brands. One that keeps your target audience interested in your material and resonates with them.
An outstanding illustration of the benefits of developing an original and distinctive brand voice on Instagram is provided by BBC Earth.
They regularly post breathtaking images with educational and humorous descriptions while being relatable. Speaking of entertaining, educational material!
The outcome? Posts that go viral and receive a lot of likes, comments, and shares.
Develop momentum
How to go viral on Instagram? Do all you can to assist a Reel in achieving the traction it requires to go viral since that is when it will grow the fastest—after you upload it. More people will visit your Reel the faster it gains views, so be sure to
To generate traction from your current fans and promote your Reels on your Stories and feed.
Share your Reel on TikTok if you have it, and tell users to visit your Instagram page.
Urge your following and contacts to promote your Reel
Tag a brand if you are featuring them. When you upload a comedy reel, specify your favorite meme page. It's ideal for disseminating it to as many people as possible! Check this out to know the reasons why you are losing your followers

.
Evaluate the market
Examine the Instagram strategies of your rivals to discover what works and what doesn't when producing viral content. While it's crucial to establish your unique brand voice on Instagram (more on this later), it can be useful to discover whether rivals have ever uploaded content that went viral.
How to viral post on Instagram? Take notice of the content type, posting date, and Instagram description if you encounter successful content.
Find out if the brand in question has ever worked with an Instagram influencer or marketing firm. You could collaborate with a similar organization to develop your own viral content.
In contrast, if you see those rival businesses have not succeeded on Instagram, it could mean one of two things.
Instagram could give your band a first-mover edge if you develop outstanding content if competitors aren't effectively reaching the target demographic.
Or it can imply that the people you want to reach don't use Instagram, so you should try another marketing strategy.
Interact with other users
How to go viral on Instagram? Engage with your audience on Instagram to gain visibility. Your account and postings will be seen by more people the more frequently you appear in people's feeds and notifications.
Customers also appreciate brands that go above and beyond and treat them like people.
Not to mention that the Instagram algorithm favors posts with engaging and interactive and regularly displays them on the Explore page.
So, in your posts and captions, make inquiries, including calls to action, and promote discussion. Don't forget to reply to both favorable and negative audience remarks. 
See Also: Best Reply For Comments In Instagram | 9 Easy Tips To Be A Pro
Use analytics to discover what previously worked
How to go viral? Analytics support data-driven decision-making in all areas, including creating viral content. The outcome? More opportunities for success.
Use Instagram's built-in statistics to monitor important engagement and follower-growth indicators. Discover which posts and stories your viewers enjoy and what has and hasn't succeeded in the past.
Want to dive deeper? Utilize an external analytics program like Sprout Social.
You may analyze analytics for competitors and many accounts, access granular Instagram information, and view reports visually.
Keep Your Content Creation Consistent
According to Instagram, the effectiveness of your Reels is based on how steadily and regularly you share. We recognize that nobody has the resources to create four to seven reels a week. Instead, commit to posting at least one reel every week, and if you post more, make sure your regularity is constant.
Consider batch-creating Reels in advance to conserve time in the long haul. Don't quit after going viral; that is the ideal opportunity to capitalize on your newfound popularity and post once more to ride the success wave.
FAQs
How many views are necessary for Instagram fame?
However, you need to be aware that the requirements for becoming viral can differ amongst various social networking networks. For instance, you need more than 100,000 likes and views on Instagram to get viral.
What time of day should you post on Instagram?
The greatest day to post on Instagram, according to Hubspot, is Thursday between the hours of 2 and 3 PM (CDT). The recommended timeslots, according to Sprout Social, are Wednesday at 11 a.m. and Friday from 10 a.m. to 11 a.m. Monday, Tuesday, and Friday at 11 am and Tuesday at 2 pm are preferred times for Search engine Journal.
It's more important to be seen by the appropriate individuals than it is to be seen by a large number of people. In this way, hashtags increase engagement and attract more followers. Select the appropriate keywords for each post separately.
Optimistic content is higher inclined than bad content to become viral. After going through your posts, viewers should feel positive. Content that is useful, entertaining, and practical is also shared online most frequently. Make your posts more engaging by breaking them up into a step-by-step procedure and including helpful advice.
Conclusion
The fifth most used social networking site worldwide is Instagram. Brands and celebrities will find it simpler to produce viral content on Instagram than on other social media platforms due to its prevalence.
How to go viral on Instagram? Knowing what to create is the initial move in creating content. The major challenges of managing a thriving Instagram account lie in creating and posting that material.
Therefore. You must understand your audience and invest in analytics to determine their preferences if you want to produce Instagram content that goes viral. You will be more likely to produce that which goes viral on Instagram if your material is photo-based, newsworthy, and original.
See Also: How To Remove Action Blocked On Instagram? Complete Guide
Gravit Sinha is the founder of ValidEdge. Ever since he was a kid, he has been a problem fixer and that passion is what inspired him to start and grow this website! 🙂