In this blog, you will learn how to run .jar files on Windows 10 devices step by step and what they are. You need different tools to run a .jar file and various tools to view them. 
We will find out how they work.
To open .jar files on Windows 10, you need to have some softwares designed explicitly for .jar or other types of file viewers and for running .jar files here. 
You will install Java Runtime Environment (JRE). This blog will tell you the suitable applications and ways to install them so you can view and run .jar whenever you want on your laptop.
First, you need to understand what a .jar file is to run it. You will commonly deal with .jar files if you work with the Java programming language. Programmers working with java will have to deal with these files outside their IDE.
See Also: How To Hire A Programmer For A Startup | The Complete Checklist
                How to Run Chkdsk In Windows 10 (3 Ways)
What is .jar?
Java Archive files have the extension .jar. This file has many more stored inside it, just like a zipped file. The only difference is they only run on JRE. Knowing this will eventually you know how to run .jar files on Windows 10.
As you know, we need to unzip the zipped files too to open them; similarly, .jar files also need to be unzipped to view them. In this entire application, files can be enclosed.
How to run .jar files on Windows 10?
You will have to install the latest & updated Java Runtime Environment, also known as JRE, on the device or PC you are working on.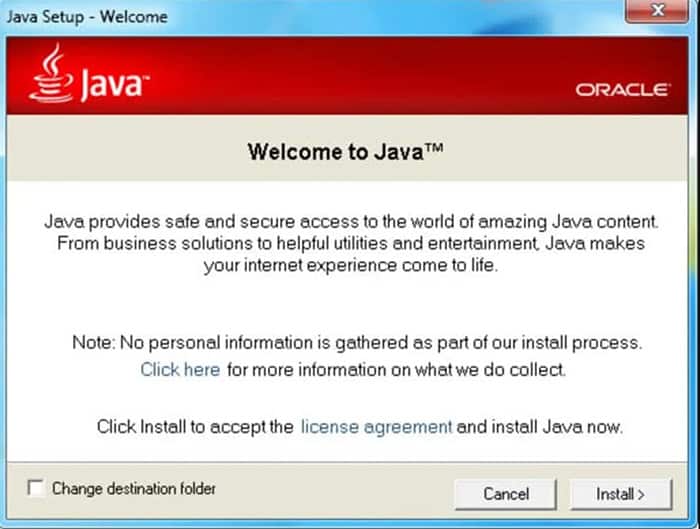 You can download this from the Java website. Make sure it's the official website. Select the configuration of your device and install it accordingly; otherwise, it won't work. 
Complete the installation correctly by following the steps; your PC should be set. Might want to try reinstalling if it doesn't work on the device's previous version, even when it's updated. Now you have got your answer for how to run .jar files on windows 10.

Also See: A Fatal JavaScript Error Occurred [Fixed] | 4 Unique Ways
You can run the .jar file on Windows 10 using the command prompt
You can do this simply by yourself without any external help or paid installation. Opening .jar files using the command prompt is the easiest way to run these files because then you don't have to install any third-party applications here.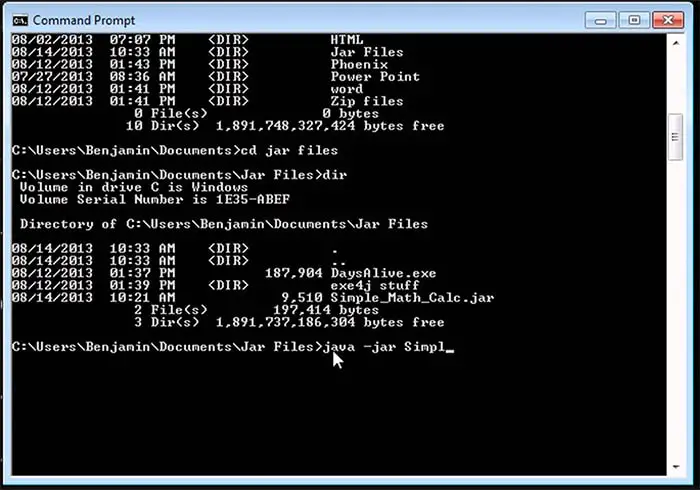 Go to the search bar and type cmd to open the command prompt. Now you need to type a few commands here. These commands are as follows:
Check the Java version update and if it is up to date on your device. If it is not up to date, you will have to download it. Now you can open the file by copying the path and other things that you traditionally do for opening a file through this.
You can now run jar file Windows 10 by clicking on it using the Java Platform SE binary. You have to click on the folder you want to view and opt for Open With. Select this and if your SE binary is not in the list, select an option that says open more options. 
Here press on the Java-related option that you see. This should work neatly on Windows 10.
I hope this solves your query about how to run .jar files on windows 10.
Now that you know how to run a jar file, you may want to view it before running to ensure everything is in place. Viewing these files will need a special third-party application on your device; installing that, is relatively easy and straightforward. 
Also See: 7 Best Online JavaScript Validator Tools In 2022
How to open .jar files on Windows 10 
To know how to open jar files windows 10. As said above, you will have to download an application for it. But don't worry, we are going to present you with a list of such great applications that can be used to view jar files. 
You can download these applications from their websites, and they can be easily found and installing them is simple. These are also very common applications to unzip other format files.
File viewer plus

Corel WinZip 24

WinRAR
And many more similar options are available that you can look up online and install.
Moreover, You can download any of the apps given above according to your convenience. Some are free of cost, while some are in a subscription basis. You can choose what suits you, but they all help you view jar files easily. 
Also, remember that these options and methods are only for windows 10 and not all operating systems. The information and steps here may differ if you are on Linux.
FAQ
Do I need to download the same version of Java for all operating systems on my device?
It will vary and keep changing according to the updates, but it is very adequately specified on their official website.
Are .jar files harmful to devices?
No, not all .jar files are harmful. They are just simple Java files. However, some files might get corrupt if designed to harm your device. It depends on the source code in it. If your device shows an error that says it cannot open the jar file or something similar keeps happening, make sure the file is safe and does not contain any virus. Before opening files you do not create, make sure you trust the sender. This will prevent your data from being corrupt and save your files. Sometimes, jar files can be prone to this, so you need to be careful. Sometimes people don't know how to run and open .jar files windows 10 and trust some other sources to open them, which are not reliable so beware of them.
Conclusion
I hope this blog helped you learn and understand how to run .jar files on windows and view them. You don't need any other device specification to do this other than this information in this blog. Following the steps given here should be enough to do the same.
Matt Brown: Senior editor with expertise in consumer tech, gaming, Xbox, and Windows PCs. Follow him on Twitter @mattjbrown for the latest updates.