This article will take you through some steps you can follow when the internal drive is not showing up on Mac. It'll help fix your problem and provide solutions to the issues you might encounter on the way.
The simplest answer to 'How to fix Internal Hard drive not showing up on Mac' is to reboot your computer or make changes in the Finder window. Go through the article to find a step-by-step guide to tackle the issue.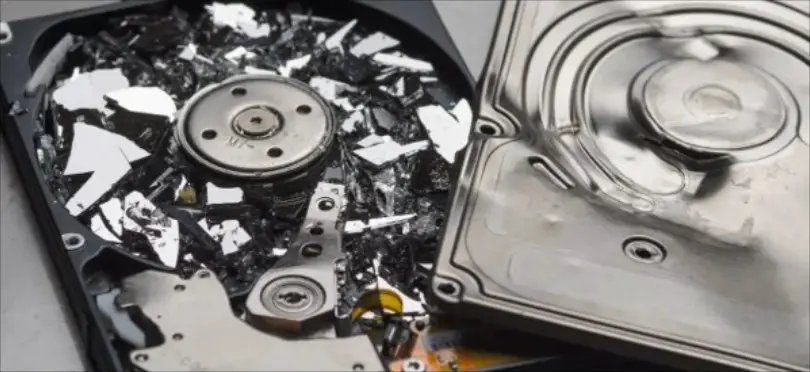 The Internal hard drive is your inbuilt disk that stores all your necessary files. This hard drive is a requirement for the device to run and operate smoothly. Why isn't my hard drive showing up on Mac? Because sometimes when the port in connection to the hard drive is disabled, your internal hard drive doesn't show up.
This instance prevents you from getting access to your data, and most importantly, your Mac won't start up properly. For one thing, it is natural to worry in such cases.
What To Do When Internal Hard Drive Not Showing Up On Mac?
So here are some ways you can fix the problem and recover your hard drive:
Method 1: Rebooting
Rebooting is generally one of the simplest and handiest strategies to mend the matter of your internal disk not showing up on a mac. Below are a few steps you can follow that will certainly assist you through the process:
Power off/ Shut down your system 

Press and hold the shift key

When the login screen is visible, let go of the button and sign in again.
Above are the steps you will follow in safe mode that will help you locate the internal hard drive not showing up on Mac. 
Method 2: Repairing
Below is another set of steps to follow on the basis of your Mac model. The most powerful tool that comes built-in with a magical tool that helps you deal with almost all problem is the automatic repair. Although, Automatic Repair Couldn't Repair Your PC is a very common issue.
Model With An Intel Chip
Restart your Mac.

Press and hold one among the subsequent combinations:                                 

 Command + R                                                                                                         

Cmd (Command) + Option + R                                                                                   

Command + Shift + Option + R 

You will then see an apple logo.
Choose the disk utility and opt for recovery mode by clicking First Aid.
Model With An Apple Silicon M1 Chip
The first answer to every drawback is, Shut down your device.

Then press and hold your power button.

The device boots into recovery mode, or you see the startup option.

Finally, click the option and then continue.

And sometimes, the system would possibly ask you to reset your password. When asked, do so.
Also see: CleanMyMac X Review: An All-In-One Mac Cleanup App
Method 3: Changes In The Settings
Internal hard drive, also known as Startup disk not showing up on Mac requires another straightforward technique to set it straight. That is to make changes within the settings. If your system boots up and you further don't find your internal hard drive showing, it might be because the drive isn't set up on the desktop. Skim through the below-mentioned steps to know-how:
The 3 'Finder' degrees- i. Open the finder window ii. Choose the finder menu iii. Select finder preference.

After preference, click on general 

From there, tick the hard disk box to view the internal hard drives on the device.

Move on to the sidebar. You will find the location section.

Now tick the Hard disk.

You will now see the internal hard disk in the Finder.
Method 4: Final Pointers
While or when following these steps, you would possibly face different issues, like Mac not booting and Macintosh HD not showing up. Below are some pointers as to what might have gone wrong. Following them might help you with the arisen problem.
The recovering process might erase the Macintosh HD and it won't be visible. Now you can reinstall the macOS utility following the earlier mentioned steps.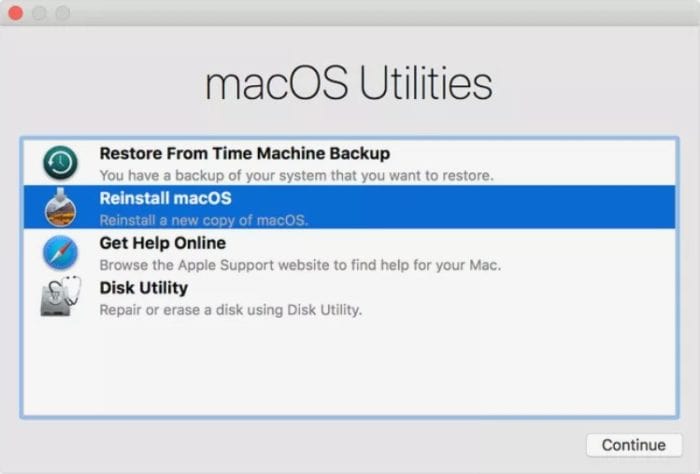 The hard drive is not visible on the startup desk window. That might be because the drive has some errors and failed to mount. When such a problem comes up, Go to desk utility, choose first aid, see if you can repair it, and click on the mount button.
You are unable to find the internal hard drive on the desk utility. Also, this will prevent your Mac from booting. You will neither be able to recover nor reboot your system. In such cases, it is advisable to reach out to professionals.
Also See: Best Antivirus For Mac: 5 Best Apps In 2022
FAQs
What causes a Mac Hard drive to fail?
It is mostly caused by electricity. A surge in electricity can cause a drive to fail. It can also be due to Moisture or humidity. When a device is in exposure to such conditions, it can cause commotions and destroy the drive. Another factor that is a reason for the internal hard drive failure is extreme heating. When a device is excessively heated because of no cooling options or when is in exposure to a heated area over some time, it damages the drive. This might be one of the reasons for hard drive not showing up on mac. Also, to avoid data loss because of such instances, make sure to backup your data beforehand.
How will I know if my drive is corrupted?
You will come across some uncommon features on your system like, Your files or folder names are hay-wire/ all over the place. Random pop up messages when you go about your work. Flies won't open. The corrupted data infiltrate your files. You cannot locate your files to where they used to be. Further find that certain folders have disappeared. In such cases, repair the hard disk using disk utility or use software specified for such instances.
What does it mean if Macintosh HD is not mounted?
To put it in simple words, the drive is not available for the operating system. The Macintosh HD does not show up on the disk utility. Furthermore, your macOS cannot read and write the Macintosh HD. This leads to your system not turning on.
How much will it cost me to repair my Mac internal drive?
The cost is determined by the number of hours it takes to get the work done. It is mostly 3 to 4 hours with $80 per hour. It will also include the cost of the parts, which is usually $75 for 240GB to $260 for a TB. But remember, you cannot reuse HDDs. Instead only recovered and discarded.
Where is the internal hard drive located?
> The internal hard drive being a primary drive, is found inside the computer along with the rest. The hard drives are put in a case and attached to the motherboard—a connection to the PSU powers the hard drives. And when you find internal hard drive not showing up on mac, it might be a loose connection.
Conclusion 
This article tries to cover as many questions as possible regarding the internal hard drive not showing up on mac. From what it is, why it isn't showing, to how to find it with problems arising in-between. I surely hope you found this article helpful in fixing your problem. 
Also, note that such occurrences are pretty common. This may cause you to lose a certain amount of data in the process. So make sure you have either backed up your data or have software providing services for data recovery in handy.
See Also: [FIXED]: Font Not Showing Up In Word Mac- Step By Step Guide
As a technology news reporter based in India with diverse knowledge of covering stories for Microsoft products, my job at ValidEdge is to bring the latest fixes of  Windows Errors and even of other errors in a precise and unbiased way.
My experience includes managing technology websites, writing/editing articles, and delivering well-researched how-to guides in a timely manner.