Greetings, fellow players! Are you searching for a simple guide on how to do a League of Legends connection test? You're in the correct spot. Let's dig in and investigate how to overcome this obstacle.
League of Legends developer Riot Games notes that the notice appears when the game attempts to keep up with what's happening in real-time. This "attempting to reconnect" problem may be fixed, allowing players to play without interruption. Start by checking the internet connection, compatibility troubleshooting, or changing your DNS server. 
If the above solutions don't work, go through the following piece to find a relevant resolution. You'll be able to thoroughly grasp how to do the test once you've finished reading. Also, if you want to learn how to conduct league of legends ping test check this out.
Ways to perform a League of Legends connection test
In League of Legends, there are various quick and easy ways to check your connection score. These techniques have been tried and proven and are offered here for consideration.
See Also: League Of Legends Won't Uninstall? Step-By-Step Removal Guide
Check your internet connection
The instructions below should help you resolve the League of Legends "Attempting to Reconnect" problem.
Check your internet connection first. Make sure your connection is solid and active.
2. Verify the functionality of your internet connection. Try accessing a website or another service to see if your internet works.
3. Consider rebooting your modem or router if you still have problems. This can fix any connectivity issues and help you re-establish your connection.
4. Try using a wired connection for best results.
Compared to Wi-Fi connections, wired connections often provide more stability and reduced latency, enhancing your gaming experience.
Repair game files
If you're having a League of Legends connection test issue, you can follow these steps to troubleshoot the issue:
Use the "Verify Integrity of Game Files" program to correct any corrupted or missing files.
Open the game and select Settings. 
3. Select the General tab from the Settings menu.
4. Locate the "Initiate Full Repair" option and choose it.
5. To authorize the repair procedure, click "YES." Give some time to finish the process. 
6. After completing the process, rerun the game to check if the issue still exists. 
Run the compatibility check
You can take the following actions if you suspect compatibility issues and are experiencing the League of Legends connection test issue:
Navigate to the game's installation folder. It is often found at C:Riot: League of Legends.

Locate the "League of Legends.exe" file. Right-click on it and choose "Properties."
3. Select the "Compatibility" tab in the Properties box.
4. You can pick the compatibility mode by checking the box next to "Run this program in compatibility mode." Go to the dropdown menu and choose "Windows 8."
5. The "Run compatibility troubleshooter" button should be clicked.
6. Another window will open. Then, select "Try recommended settings."
7. Click "Test the program" to continue and begin the troubleshooting procedure.
Modify your DNS server settings
You can try using Google's Public DNS server addresses as a fix if your internet service provider's DNS server settings are causing problems with your League of Legends connection:
Press the Windows logo and R keys simultaneously to launch the Run dialogue box.
2. Enter "Control" and hit Enter to launch the Control Panel.
3. If your view is set to Category, click "Network and Internet" in the Control Panel.
4. Select "Network and Sharing Centre."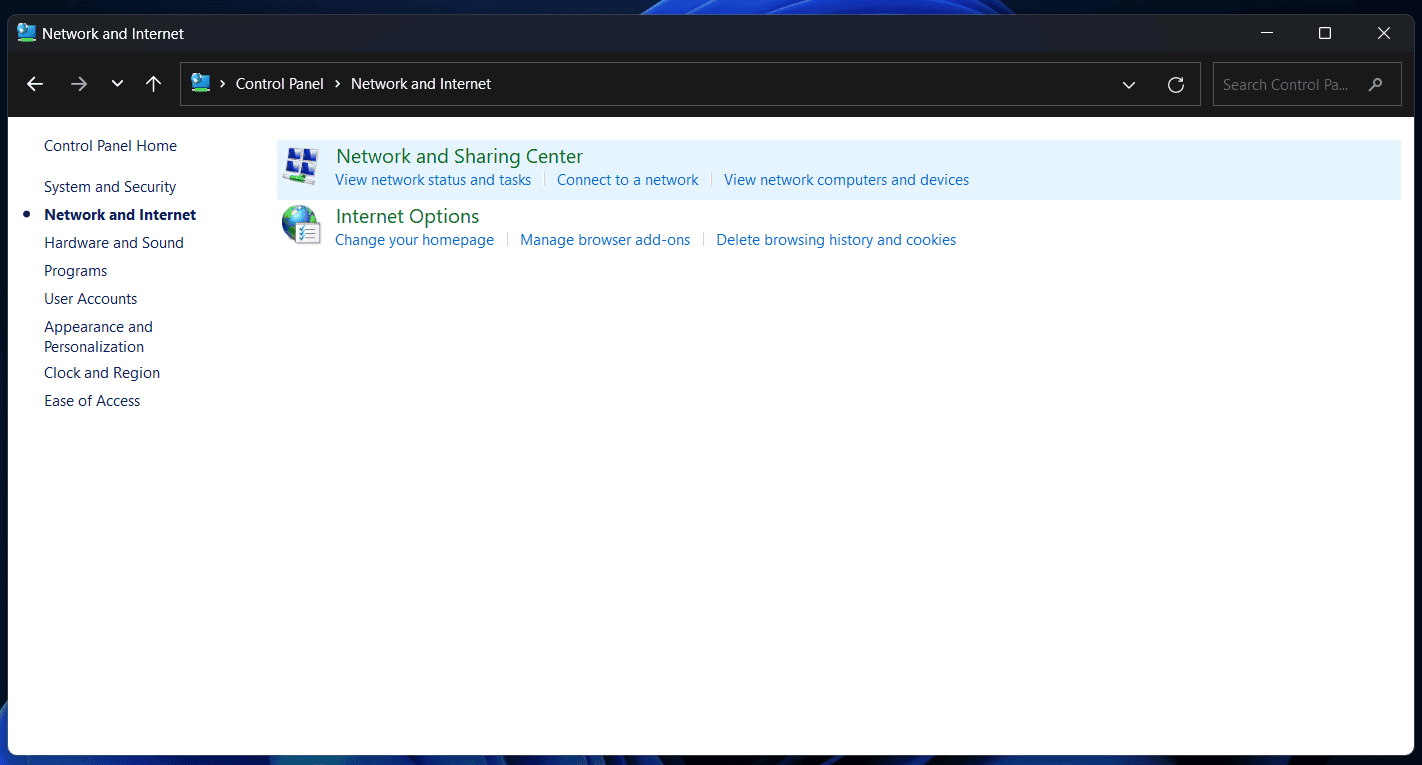 5. Find and choose your active connection—ethernet, wireless, etc.—by clicking on it.
6. Select "Properties."
7. Select "Internet Protocol Version 4 (TCP /IPv4)" in the properties, and then click     "Properties" once again in the Properties window.
8. Choose "Use the following DNS server addresses."
9. Enter the corresponding values:
DNS server to use: 8.8.8.8
DNS server backup: 8.8.4.4
10. Check the box next to "Validate settings upon exit." 
    To confirm the changes click OK.
Deactivate external firewalls
If you're having trouble with the League of Legends connection test, consider turning off any third-party firewalls you may have set up on your computer. Here is how Windows users may disable the Windows firewall:
To begin, click the Start button.

Find the Control Panel and launch it.
3. Click on "System and Security" to choose it.
4. Select "Windows Firewall" from the menu.
5. Choose "Turn Windows Firewall on or off." (At this stage, you should use the     Administrator password.)
6. For each network location, select "Turn off Windows Firewall."
By taking these actions, you can strengthen your connection to the League of Legends connection score. If you have Avast installed, learn how to stop Avast from blocking League of Legends.
Updating Your Game and Client
Update the League of Legends reconnect client and the game for a smooth gaming experience. To be current, take the following actions:
Check for updates in the game launcher.

Install updates as soon as they are available to get the most recent version.

It's essential to update the client and the game often. This lowers the possibility of experiencing connectivity issues while giving you access to new features, bug fixes, and upgrades.
You can expect a more seamless League of Legends experience. Here is a guide on the League Of Legends Connection Test
League of Legends customer support
If you're still having League of Legends connection test issues, it's a good idea to get help:
Access the League of Legends help page.  
2. Open a thorough support ticket. Describe the mistake you made and the steps you've already taken.
3. Checking your internet connection, upgrading the game and its files, and fixing compatibility and firewall issues are all phases of the troubleshooting process.
4. Contacting assistance is crucial if the problems continue. They can offer prompt assistance so you can adequately handle your concerns.
See also: Why Is My Xbox So Slow? Top Reasons And Speed-Boosting Tips
FAQs
How do I rank and check my LoL scores?
There are nine levels in League of Legends, each separated into four divisions, and these tiers are used to rank players. Gaining League Points (LP) from winning games determines progress. Your rank increases as you move through the tiers. Levels include Iron, Bronze, Silver, Gold, Platinum, Diamond, Master, Grandmaster, and Challenger. Moving up and fighting more challenging opponents at higher tiers depends on earning LP through game wins.
What is the League of Legends ping test?
The League of Legends ping test tool lets gamers check their internet connection speed and delays. By testing the ping rate, players can discover any possible problems that might be causing delays or slowdowns in their game.
How do I conduct the League of Legends packet loss test?
Here are some techniques for handling League of Legends packet loss: 1. Restart Your Computer: Try shutting down and restarting your computer. 2. Inspect Your Internet: Verify the stability of your internet connection. 3. Update your network drivers and make sure they are current.
What is the League of Legends lag report, and what is the leading cause of it?
A shaky internet connection in cloud computing games frequently causes lag. While League of Legends lag can occasionally be brought on by system restrictions like insufficient RAM or a shoddy graphics card, our attention will be on lag brought on by network problems today.
Conclusion
League of Legends is a competitive game with a steady internet connection and a good computer with advanced specifications. 
Follow these methods to fix your internet or game to perform the League of Legends connection test. You can improve your gaming experience and perform well in ranked matches by ensuring your computer and internet are correctly configured for playing League of Legends.
Was this information helpful to you? Let us know what you think. 
Gravit Sinha: Founder of ValidEdge, a problem-solving website, driven by his lifelong passion for fixing issues.