A frequent issue experienced by many computer users is running out of disk space. There is not enough disk space, but plenty of messages can be annoying. Numerous factors, including file system problems, temporary files, and even malware or virus attacks, might contribute to this problem. Check this out to fix the file that contains a virus.
You may meet the "not enough disk space, but there is plenty" error If your program is downloaded to a disk with insufficient space.  Windows built-in tool can be used If you have a lot of useless files on Windows as Windows provides a Disk Cleanup program to scan for useless and obsolete files.
So let us start and resolve this annoying issue. Resolving the flash drive issue says not having enough space on your computer, and you should be able to reclaim the lost storage space.
See Also: 6 Ways To Fix Service Host Local System High Disk Usage
Fix For Not Enough Disk Space, But There Is Plenty
For many computer users, insufficient disk space is a typical problem. Even when you know you have plenty of storage space, getting an error message claiming you run out of room can be annoying. Several options are available for resolving this issue.
Check the Storage Settings on Your Computer
Checking the storage settings on your computer is the first step in resolving the not enough disk space, but there is plenty of problems. In most circumstances, the Settings app is where you may locate this information. The steps are as follows.
The storage settings allows you to see which file kinds utilizes the most space. You can transfer these items to an external hard drive and/or cloud storage service if you notice that media assets like images, films, or music use most of the available space. Your computer will gain space and won't run out of space again.
Start a Disk Cleanup Program
The next step is to use a disk cleanup program if you still get the "insufficient space on external storage" problem message after relocating your media files. Built-in utilities in Windows and Mac can assist you in deleting temporary files, cached data, and other unused files that are taking up space.
You can utilize the built-in Disk Cleanup utility on a Windows machine. The steps are as follows.
Type "Disk Cleanup" in the Search Bar after opening the Start Menu.
You can choose whatever files, including temporary files, downloaded application files, and recycle bin contents, you want to remove after the utility has opened. After you've made your decisions, hit "OK" to start the cleanup.
Use the built-in Disk Utility on a Mac to eliminate pointless files. The step is as follows
Open the Finder and choose "Applications" > "Utilities" > "Disk Utility" to accomplish this. Select your hard drive from there, then select "First Aid" from the menu.
Doing this allows you to check your disk for problems and delete extraneous files to free up space.
See Also: Fix: There Is Not Enough Disk Space To Create The Volume Shadow Copy On The Storage Location
Eliminate Large or Unneeded Files
When you cannot move an app, insufficient storage space can be the reason. Remove any huge or useless files occupying space on your computer as another option to clear up space. This can contain outdated backups, big media files you no longer require, or programs you seldom use.
To find these files, utilize the search function on your machine. You may search for files in Windows based on their size. Launch the search box, then enter "size:" before the necessary file size to accomplish this. To discover all items larger than 500 MB, type "size:>500MB" into the search field, for example.
On a Mac, you may use the Finder's search bar to look for files according to particular requirements. For instance, you may look for files that haven't been opened in a specific amount of time or are bigger than a specific size.
Confirm that you no longer require the files before deleting them after locating them. If unsure, you can transfer them to a cloud storage service or an external hard drive.
See Also: How To Undelete Files On Windows 10 (Tutorial)
Update Your Software and Operating System
Sometimes, not enough disk space but there is plenty that can be resolved by updating your program and operating system. This is since updates can come with bug fixes, performance upgrades, and security patches that might make your computer function more smoothly. The steps are as follows.
The steps are as follows.
1. On a Mac, choosing System Preferences will allow you to modify your operating system.
2. From the Apple menu, choose Software Upgrade. Afterward, if any updates are available, you can check for them and apply them.
Regular software updates are as crucial to updating your operating system. Programs, including web browsers, antivirus software, and productivity applications, fall under this category. Updates can help with speed enhancement and bug fixes that might result in disk space problems.
Make Certain You're Saving Files in the Correct Location
If your computer has several hard drives or partitions, ensure you install and save data to the correct area. Moving data to a secondary drive can help you make space if your primary hard disk runs out of room.
You can accomplish this by changing the operating system's default location for file storage. The steps are as follows.
Head to Settings. Select System > Storage in Windows. From there, you may choose a new default place for your files, including documents and images.
The default location for file storage on a Mac can be changed by heading to Finder > Preferences > General.
The default location for new Finder windows and files can then be changed from there.
Run a Malware or Virus Scan
If you've tried all of the aforementioned solutions and you're still getting your disk does not have enough free space message, your computer may be infected with malware or a virus. These harmful programs might slow down your computer and consume space on your hard disk.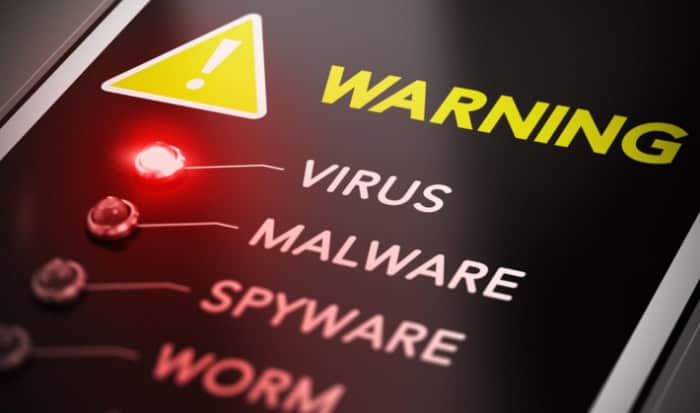 There are numerous antivirus available choices for Mac and Windows, both free and paid, including Windows Defender for Windows systems and Malwarebytes for Macs.
Make sure to remove any viruses or malware found by the scan right away. Your computer's performance should be enhanced, and some space on your hard disk should be freed up as a result.
FAQs
External hard drive says it's full but it's not, so why am I getting a notification saying there isn't enough disk space?
Numerous factors, including file system problems, temporary files, and even malware or virus attacks, might contribute to this problem.
How can I find out which apps or files are using the most space on my hard drive?
To determine which files or programs are using the most space on your hard drive, you can use the operating system's built-in disk utilization analyzer utility or third-party software.
What steps can I take to save space on my hard drive?
Eliminating unused files, removing unneeded programs, turning off hibernation mode, employing disk cleanup tools, and checking for system faults are some actions you may do to save space on your hard drive.
Is it okay to remove system files and temporary files to make room?
To clear up space, it is normally safe to remove the temp folder and some other file types. However, it's crucial to exercise caution and avoid erasing any crucial system files that are required for your operating system to run properly.
Conclusion
For computer users, not enough disk space but plenty can be frustrating, but several solutions are available. You can increase your computer's performance and free up space on your hard drive by checking your storage settings, using a disk cleanup tool, deleting large or unnecessary files, and, if necessary, contacting a professional. With the help of these suggestions, you can maintain the efficiency of your computer and keep future disk space problems at bay. 
You can always find me playing the piano or playing FIFA when I'm not binge-watching TV Series with pizzas. Fountainhead of TechWhoop.