Is your Steam not recognizing ps4 controller? Many players would have experienced this issue with enormous time. If you face any issue with your PS4 dual shock controller, be it wired or wireless, this article has solutions to your problem.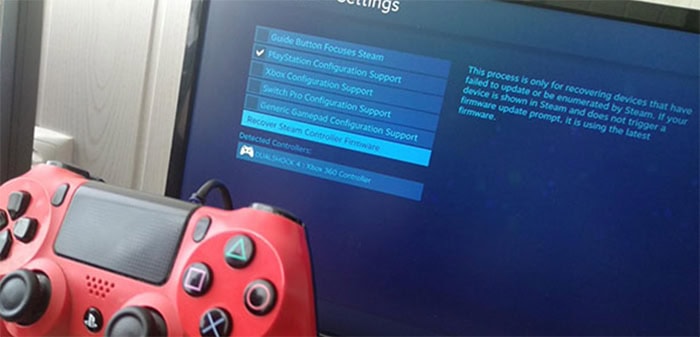 You can connect a USB cable to a PS4 controller to your computer, and it does not recognize it; there may be many causes for this issue happening. We can see them one by one.
Learn the Methods To Fix PS4 Error su424819
Possible Causes For The Steam Not Recognizing PS4 Controller
As we said earlier, there might be many reasons behind steam doesn't recognize ps4 controller.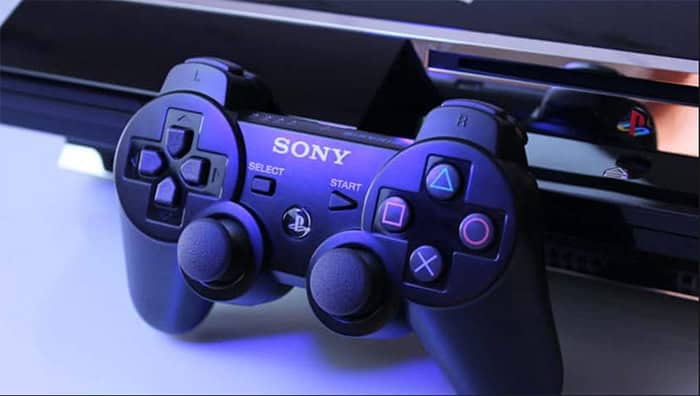 Most of the time, the issue is very subtle and can be easily fixed by restarting the steam client. But sometimes, the problem really gets complicated and becomes quite complex to solve. The possible causes can be the following,  
Steam Client Glitch

PS4 Controller Malfunction 

Computer Drivers can be outdated

Windows Bugs
See Also: 6 Ways To Fix Could Not Connect To Steam Network Error
Method to Fix Steam Not Recognizing PS4 Controller 
Here are the top 8 methods to solve steam that doesn't detect ps4 controller. 
Method 1: Clean Your USB Ports
There can also be a speck of dirt or dust in your USB ports, particularly if your computer's USB port or your controller's USB port are connected. If you are having issues connecting your PS4 controller to a computer via a USB cable and the steam ps4 controller not detected, please check your USB ports.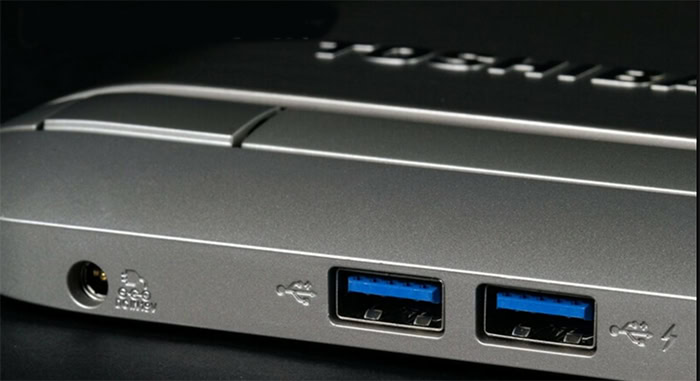 It is also advisable to use dry air to remove any dust and debris that is stuck in either of these two USB ports. After cleaning both USB ports, check if your USB cable is faulty. Once you have excluded both possible causes, check if Steam will recognize your PS4 controller.
Read: How To Fix PS4 Error CE-37813-2 | Complete Guide
Method 2: Update All Your Drivers
A common cause of controller problems is outdated or broken computer drivers. Be sure your PC has the latest drivers in order for the controller to work smoothly with Steam.
There are two different ways to update your drivers.
Manually 
Firstly, to download the driver manually, go to the manufacturer's website of your computer or motherboard, select your Windows version and search for the driver. 
Automatically
In the event you lack the patience, time, or computer skills to update your network driver manually, Driver Easy software can do it for you automatically. 
This software automatically detects your computer and locates the correct network drivers for your version of Windows, and then downloads and installs them: 
Secondly, Run the Driver Easy software and click the Scan Now button. Driver Easy will then scan your entire system and update the necessary drivers.

Click Update All to automatically install the particular version of all the drivers missing. ( Update All feature requires the Driver Easy Paid version of it, if you are comfortable in using PAID version, you are good to go)
As soon as you have updated all the drivers, reboot your PC and check if your controller is working now.
This method probably works well and solves steam no controller detected ps4.
Method 3: In Big Picture Mode, Disable Steam Configuration
You can try changing configurations in Big Picture mode and see if it works. Some users report that changing configurations in Big Picture mode might fix the issue. 
At first, launch your steam client; after launching at the bottom right corner, click the steam icon and select the big picture.

On the left side, Select installed, then select the desired game.

From the left menu, select manage game options. Under the steam input section, choose controller options.
Also, after doing the necessary steps, you can reboot your game and check if the controller is detecting.
Method 4: Updating Your Steam Client
The probability of you having a problem increase if you're using an outdated Steam client. If you want to be sure, make sure your Steam version is the latest.
You can follow the steps below,
At first, launch your steam client.
Most importantly, make sure the steam client is up-to-date. Move on to the following method.
Method 5: Installing The Windows Update

 
You might be experiencing a compatibility issue with Steam if your controller is not recognized. One way to fix this is to make sure you have installed all Windows patches.
Follow the steps,  
Secondly, click the option to check for updates, and Windows will search and download the necessary updates on your computer, which might take some minutes to complete.
Also, check if your controller works with Steam after installing all the system updates. 
This is the possible way to solve the steam ps4 controller not working. 
Method 6: Make Sure Your Controller is Working

 
You need to check that your controller is working before you start working with your computer. If your controller is on a wireless connection, most importantly make sure it also has sufficient battery charge, and you might need to change the USB cable if it is on a wired connection. If possible, test your controller on another console.
 Try the troubleshooting steps if you are sure the problem does not stem from the controller. 
Also See: Steam Game Won't Launch Issue | 8 Ways To Fix
Method 7: Re-enable Bluetooth

 
Follow the steps if you are connecting the PS4 Controller via Bluetooth pairing.
Firstly, Press Windows X on your keyboard, and then choose the settings option from the menu.

Secondly, click the devices option from the settings menu.

Navigate to Bluetooth and other devices tab

Also, Disable Bluetooth on the right side and again enable it. This might fix some glitch in Bluetooth pairing and helps you to connect to your PS4 controller seamlessly.
This simple method can solve steam not recognizing ps4 controller.
Method 8: Update the Controller's Drivers

 
PS4 controller relies on three main drivers. These are Bluetooth HID devices, Bluetooth Wireless Controller, and HID-compliant game controllers.  
For steam not recognizing ps4 controller, try to update the controller's drivers. 
At first, Launch Device Manager
Secondly, After opening the Device Manager window, navigate to Bluetooth and double-click it.
Try to find Bluetooth wireless controller under the Bluetooth section, right-click and choose update driver.

Also on the new window, choose the search automatically for the updated driver software option.

Follow the further instructions and update the controller's drivers.

In the Human Interface Devices section, locate the Bluetooth HID Device and the HID-compliant game controller and also update them one by one.
FAQ's
Why is my steam not recognizing ps4 controller?
There may be many external and internal causes for this issue, Make sure you have your USB ports cleaned and your drivers are in your latest version. If not, update them to your latest version.
How do I Connect my Controller to steam?
To connect the controller, make sure to turn on the Bluetooth and pair your controller using Bluetooth settings.
Also See: Steam Error Code 118 Failed To Load Webpage: How To Fix Easily
Conclusion: 
In conclusion, here are the top 8 methods to solve steam not recognizing ps4 controller issue. You can try to experiment with any of the above methods and identify which way solves your issue. There can be factors affecting this problem; a list of causes is also given for your reference. Make sure you go through them and rectify them.
See Also: Ps4 Turned Off Randomly? Easy Methods To Fix It
Mauro Huculak: Technical writer specializing in Windows 10 and related technologies. Microsoft MVP with extensive IT background and certifications.