Are Vortex mods not working? Some users see the Vortex deployment failed error when attempting to deploy mods for the game.When you modify mod parameters in Vortex or first set up Vortex, the warning message "Vortex deployment failed" may appear. If you can't utilize your Vortex mods, don't be upset.
There could be several reasons, dependent on the situation. Some remedies for Vortex Mods not working include updating Vortex or removing the JSON file. The mod folder must be on the game's installation disc to use Vortex, and it is possible that the disc is not on the same disc as the game. Therefore, upgrading Vortex to the latest version may solve the problem. Vortex has only one copy of your mods, and that is in the mod staging directory. When you Deploy, vortex puts hard links to your enabled mods into your game directory.
Here are some methods that may assist you in getting out of difficulties. We can now begin our troubleshooting for Vortex Mods not working.
What Is Vortex Mod Manager?
Nexus Mods' most recent manager is the Vortex. This new manager is an improvement over their previous manager, the Nexus Mod Manager, which was popular among developers. The Vortex Mod Manager is a modification management software.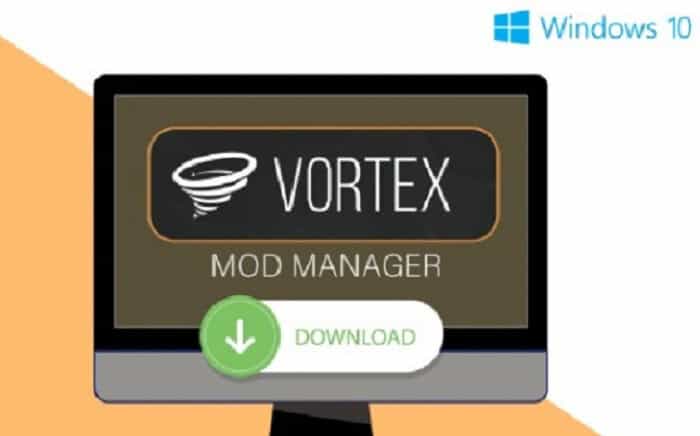 This mod manager streamlines the downloading and installing of game modifications and conserving and maintaining game mods.
It supports a wide range of games, has an easy-to-use interface, and is tightly integrated with Nexus Mods, making Mod discovery, download, and installation a breeze.
See Also: 5 Best Solitaire Games On Steam
Fixes for Vortex Mods not working
So, why Vortex mods can't be deployed? Several variables could be at blame.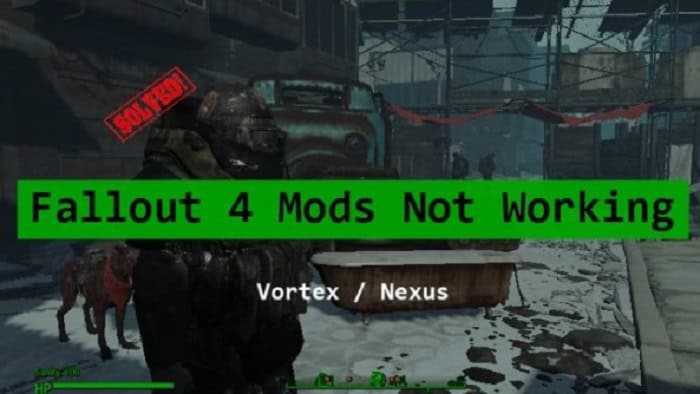 Irrespective of whom is to blame, you can try the following solutions to fix Vortex's not downloading Mods.
See Also: How To Fix BLCMM Not Working? Complete Guide
Transfer the Mod Folder to your Game Drive
You must ensure the mod folder is in the exact driver as the game is installed to use Vortex. The mod folder may be on another drive if you see the Vortex failed to deploy mods error. Try moving the mod folder to the game disc to fix the problem.
Start the file manager vortex game and make a new folder on the drive in which the game will be installed. Select Settings in your Vortex Mod Manager.
2. Set the Base Path under the MODS pane to the URL of the new folder you generated earlier and save the changes. All mods will be relocated to the new location, and the Vortex deployment failure should be rectified.
Remove the JSON file
The JSON (JavaScript Object Notion) file is essential to the smooth running of Vortex, and you might not be able to release Vortex if this item is damaged or has issues.In this situation, you must remove the file and have your Vortex regenerate it.
Exit the application and Vortex, then open Task Manager to end all connected operations. Navigate to Vortex's installation folder and open the Data folder to locate the file vortex.deployment.json.
Create a copy of the file before erasing it. Reload your Vortex afterward to check if you can successfully deploy game mods.
Revert or Update Vortex
According to reports, some users experience Vortex Mods not working after updating Vortex to a new version. In this situation, returning your Vortex to its previous state may help resolve the issue. Install the latest Vortex update by downloading it from the downloads page.If you haven't updated Vortex in a long time, an outdated Vortex could be the source of the problem. You must update the Vortex to the newest edition to rectify the issue.
Navigate to Settings > Vortex in Vortex. Enlarge the Update drop-down option. If you select Stable or Testing, Vortex will automatically get the update. If you choose No automatic updates option , click the Check Now button to check for and install any Vortex updates.
Once the update procedure is complete, check to see if you can correctly deploy mods for the game.
See Also: Xbox Game Bar Not Working A Guide To Fix That Error
Install WinRAR again
WinRAR is a compressing utility tool that aids in the unzipping of Vortex's contents. The "Vortex mods cannot be deployed" error has been verified to occur if the WinRAR installation is corrupted. Reinstalling the application may help to resolve the issue.
After uninstalling the software, download and install the most recent version of WinRAR from its official website, then try deploying mods for your game again to see if the Vortex Mods not working problem has been solved. 
See Also: How To Write A Video Game Script | Top 7 Things To Consider
FAQs
How do I activate my vortex mods ?
You will now need to enable your mods. You can do so by clicking the enable button in the instant pop-up window that appears after installation or by navigating to the MODS page and tapping on the grey icon of your newly installed mod, which should change to green.
Why is Vortex not deploying Mods ?
You may be unable to deploy Vortex owing to a malformed JSON deployment file or a faulty WinRAR installation. Furthermore, the existence of the application and the mods folder on different discs may contribute to the issue.
Why is Vortex failing to recognize my games ?
Scan- There are two scan options : 'Quick' and 'Full' on the scan menu. The quick scan option will look for games installed from well-known game retailers like Steam, GOG, Galaxy, Epic Games Launcher, and others. It's possible that a game was accidentally buried if you can't discover it.
Is there a mod restriction for Vortex ?
The hard limit imposed by the game engine is 255 modules. However, there is no cap on the total amount of modules you can download. It is feasible to have 500 mods installed and enabled, but your plugin list can have up to 255 plugins.
What does Vortex deployment mean ?
A deployment technique is how Vortex deploys your mods so that they load when you launch the game. When you add a support game to Vortex, the appropriate deployment method for your game and system is automatically select. Do not change the deployment technique.
Is Vortex suitable for cloud gaming ?
Vortex is a decent cloud gaming service, especially for the pricing. However, given the limitations of this technology, taking any cutbacks proves to be too much, as Vortex demonstrates.
Is Nexus the same as Vortex ?
Yes, but also no. Vortex is Nexus's current mod management program. NMM was the previous manager. It no longer receives official support or upgrades but has a rather active user community. Therefore, it's still there.
See Also: 8 Best Methods On How To Close Epic Games Launcher- Updated Guide
Conclusion
Vortex is the name of Nexus Mods' most recent futuristic mod manager. However, many face Vortex deployment errors, and it isn't hard to fix. There can be many causes behind it, but none are hard to fix. The guidance provided above should help you fix the issue. Go from one method to another if you need help with one.
See Also: Fix: A Problem Caused The Program To Stop Working Correctly Windows 10
Matt Brown: Senior editor with expertise in consumer tech, gaming, Xbox, and Windows PCs. Follow him on Twitter @mattjbrown for the latest updates.