Any researcher or scholar knows that extensive research is essential to their job. Therefore, they will always look for better approaches to their topics and improve productivity and study outcomes. If you are in a high school or college, you're probably familiar with several research databases. However, to be a top academic expert and appeal to your audience, you must obtain information from reputable sites with valid and up-to-date findings. This article discusses some of the best websites for research, including Google Scholar, JSTOR, CustomWritings, Science.gov, and more.
The strategy will help you seek inspiration from various resources and give you an edge over your peers and other researchers. A professional essay writer Lauren Bradshaw from writing service, will provide you with helpful information about the top 7 websites for academic research. Some of the best websites for research papers include CORE, Education Resources Information Center (ERIC), Directory of Open Access Journals (DOAJ), Science Open, and Google Scholar. 
This article will assist you in understanding the steps to identifying the best services and give you links to some helpful sites.
How To Access A Website For Academic Research?
Navigating research article databases, journal sites, and academic websites trying to find top-notch materials for your research can cause anxiety and sleepless nights. It would be best to answer the following questions while looking for reliable resources.
What constitutes a dependable academic database? Which topic are you focusing on? What makes a valuable resource for your research topic and discipline? How can you access a full-text pdf, book, or peer review article?
Many websites offer open-access materials, while others restrict what users can read. Some Google Books or peer-review journals allow you to view the abstract or chapter summaries and leave other pages blank due to copyright restrictions.
Any high school or college student can benefit from these sites using their libraries. Your institution's library most likely subscribes to multiple journals, online books, and other academic databases. Therefore, check whether your learning facility offers access to an educational resource whenever needed.
See Also: 7 Best Grammar Checker Software With Pros And Cons
The Best Websites For Academic Research | Top 7
Here is the list of the best seven websites.
Google Scholar
Google Scholar is one of the most reliable websites for doing academic research. It is an online library. It comprises theses, journals, abstracts, and other articles that can help you investigate your area of interest extensively.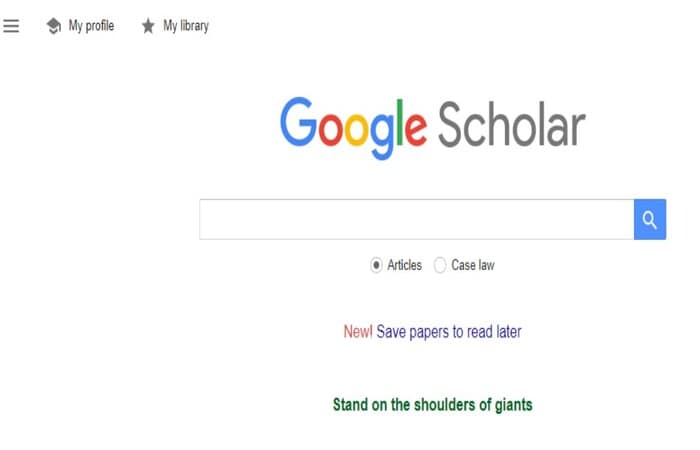 Unlike other sites, Google Scholar compiles journals, ranking them according to their authors, place of publication, and appropriate citations. The website allows you to locate full scholarly documents that may not be available in your school library and research papers with related themes.
JSTOR
JSTOR is a popular website that helps students to enrich their studies using primary sources. It allows you to explore millions of books, images, and academic journals.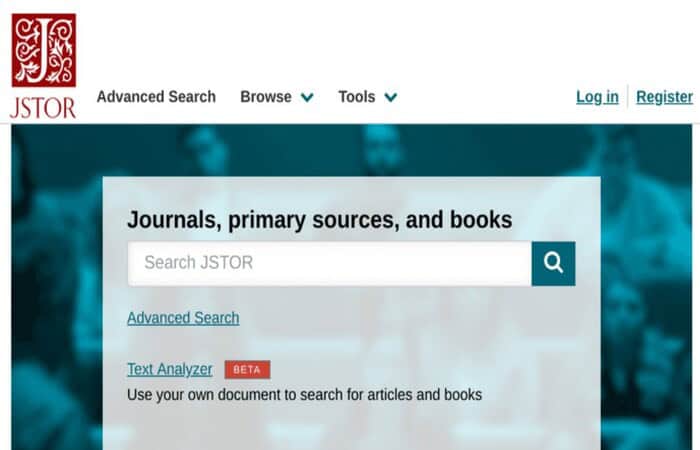 The online publication ranks among the best websites for academic research with a collection of over 75 disciplines, including humanities subjects and social science. The database has over 2800 journals that expand your knowledge on different topics.
However, despite its popularity, it is not open access, meaning users must log in through their university library. So, although JSTOR might be helpful for your studies, you might only get the best out of it if your school supports full access.
CustomWritings.com
High school and college students struggling with proposals, dissertations, coursework, reviews, and other assignments can seek assistance from essay writing services such as CustomWritings.
The website has experienced writers who dedicate their time and resources to help learners complete projects and other challenging tasks requiring extensive research and reading.
The site provides top-notch reference materials at affordable rates to ensure everyone gets the necessary support whenever needed. As a result, it is ranked among the best companies where scholars can learn how to approach homework in different subjects. Any beginner scientist can get professional guidance regardless of their nationality.
See Also: The 7 Best Grammar Apps For Kids To Use In 2023
Science.gov
Science.gov is one of the top websites for academic research. The U.S. government site searches more than 2200 scientific sites and 60 databases. It allows users to access over 200 million pages, focusing on authoritative federal science info on development results and recent studies.
Science.gov is an excellent option for students looking for full-text documents, multimedia, and scientific data that can vastly improve their knowledge. The portal allows individuals to access peer-reviewed manuscripts, free journal articles, and reports from research activities funded by various federal science agencies.
Suppose you are an undergraduate or a graduate, particularly in Science, Technology, Engineering, and Mathematics (STEM). You can get relevant and up-to-date information about training opportunities and education to improve your academic performance.
ResearchGate
If you are looking for a site that can help you access quality research materials written by experienced experts in your field, ResearchGate can be a great option.
The platform is considered a social networking site for research scientists. It is because it allows you to connect with professional writers and get more insights into your area of expertise. Similarly, scholars get open access to academic journals and upload their publications, availing them to the public.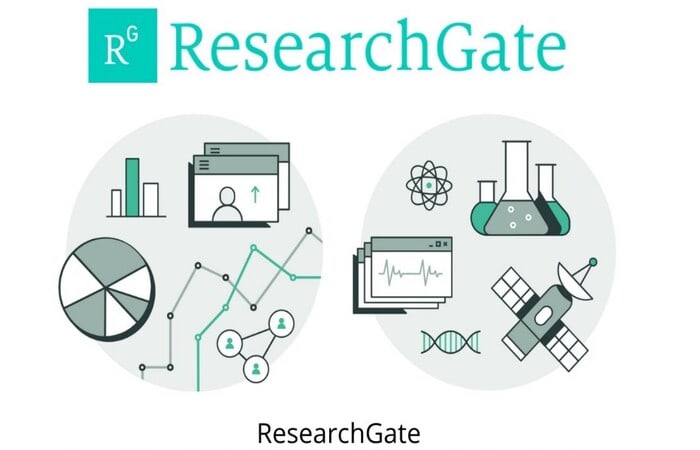 If you are passionate about writing scholarly papers and increasing knowledge in a particular field, this site could be your ultimate solution to accessing a larger audience.
College students searching for scientific research can easily find your articles and other resources related to their topics. With over 135 million publications, ResearchGate attracts more than 20 million users worldwide.
See Also: 6 Best Free & Paid Backlinks Checker Tools
Library Of Congress
The Library of Congress is the most significant worldwide among other academic websites for research. The site has an extensive collection of materials. It includes historical American newspapers from late 1700 to mid-1900, documenting the country's historical events and their short- and long-term implications.
It is a convenient online resource where students can search digital materials such as audio recordings, videos, photographs, notated music, and maps. Furthermore, the library comprises web archives, 3D objects, and legislation about the U.S. administration.
Google Books
Google Books contains more than 40 million books that students can use for extensive research. The site comprises recent and out-of-print publications and a reference page that links every resource to its review section. Although this public domain does not require any subscription, users may be limited from accessing recent books.
You should know a book's publisher and author for a quick search when using Google Books. Once you access the book that matches your search, you can download a full text and use it offline.
See Also: Top 9 Poem Generator Tools To Try And Generate Poem Instantly
FAQs
What are the top 7 academic research websites of 2023?
Google Scholar: Google Scholar provides access to various scientific papers in various fields. JSTOR: JSTOR is a digital library that provides access to an extensive collection of scholarly journals. Science.gov: Provides access to an extensive collection of journals, books, and references. ResearchGate: Allows users to share research on scholarly articles and preprints. Customwritings.com Library of Congress Google Books
Are these websites free to use?
The free content available on these sites varies. Google Scholar, JSTOR, and arXiv offer some range for free, but specific articles and resources may require a subscription or payment. PubMed and IEEE Xplore also provide free and subscription-based content. ScienceDirect and ResearchGate generally require a subscription or institutional access to the full range, but limited free content may be available.
Is the information on these websites reliable?
The websites listed above are authoritative sources of academic research. However, critically evaluating any website's information, including this one, is essential. The peer-reviewed journals hosted on many of these sites have undergone a rigorous peer-review process, increasing the credibility of the published research. We also recommend cross-referencing information from multiple sources to ensure accuracy and reliability.
Can I download articles from these websites?
Downloading articles or accessing full-text content may vary depending on the site and your access rights. Some sites offer a free download option, while others require a subscription or payment to access and download the full article. Please note that some products may be subject to copyright restrictions. Therefore, it is essential to respect intellectual property rights.
Can I cite articles from these websites in my research?
Yes, articles on these websites can be cited in academic research. Each website typically provides citation information for available reports, including author names, article titles, journal or source data, and publication dates. We recommend that you follow your institution's citation guidelines and any style guides you use: B. APA, MLA, or Chicago.
Are there alternative websites for academic research?
While the above academic research websites are widely known and popular, several other platforms can be valuable resources for your research needs. Notable alternatives include Scopus, Web of Science, ERIC, SSRN, and Academia.edu. Searching multiple sources to access various research articles and perspectives is always beneficial.
Conclusion
The internet provides a vast collection of resources for research. However, you must gather adequate information from reliable and genuine sources for extensive topic analysis. This review covers some of the good websites for academic research.
The databases help make the studies easy and productive. Consequently, they'll enable you to submit high-quality assignments, essays, proposals, and projects. You should expect the best outcomes if you combine your efforts with guidance from a reputable research paper writing service.
Mauro Huculak: Technical writer specializing in Windows 10 and related technologies. Microsoft MVP with extensive IT background and certifications.