Selecting the right software development business or programmer might succeed or fail your project. You must be more meticulous and selective in your search to guarantee the ideal fit. This entails creating a list of inquiries, outlining your expectations, and making them known straightforwardly. In this article, everything on what to do before hiring an app development company is here.
Before hiring an app development company, know about the portfolio, expertise, pricing, platform, involvement, communication, timeline, and design details. To know more, keep on reading.
Startup MVP app development doesn't start when app developers start writing code. In truth, creating the product may be the most superficial aspect of starting a firm with the right team. Finding the products your target customers want and will pay for is challenging. Before hiring an app developer, you are responsible for verifying and disproving theories regarding user personas, consumer expectations, functionality, and pricing.
The objective is to make a short-term roadmap that enables you to construct a product on a solid business foundation. Future expenses could be enormous if time is not spent now during the pre-development phase. Continue Reading on to know more about what to do before hiring an app development company.
What to do before hiring a company that develops apps
This guide is on what to do before hiring an app development company was developed to make it easier for businesses, organizations, and startups to choose the app development company that best meets their unique demands.
Learn How To Implement Job Posting Structured Data here.
Portfolio
It is crucial to enquire about the development company's most recent projects. This is a great technique to decide if a potential company is appropriate for your project.
Are you able to see their portfolio? Do they have any apps available for download in the app stores? Check out how their apps are rated and reviewed. Be aware of businesses that don't have a track record or apps that can be downloaded from the app store.
Mobile app initiatives are frequently best handled by agile development companies. How long did it take to complete the projects? What unexpected problems did they encounter, and how did they resolve them?
These details enable you to judge whether they are dependable businesses that can successfully address issues and develop profitable apps.
Do they actively contribute to the conversation and offer insightful opinions? A reputable development company should be able to provide you with creative advice based on their experience with related apps and guide you through the development process.
Try to find businesses that have created apps in your sector or one that is similar to what you require.
See Also: Fixed: Amazon Prime Video Error Code 7031
Expertise
Make sure the firm you select can implement the specific features and functionality you want into your app. They should explain how they would put a suggested feature into practice and make recommendations for any suitable frameworks they might use.
Whether or whether their software can be integrated with other systems and workflows should also be verified.
Price
Don't be driven by pricing. It's critical to have a top-notch solution while developing mobile applications rather than the least expensive one.
As long as you are within your spending limits, let the caliber of their prior work and their level of knowledge determine whether or not they are qualified for the position.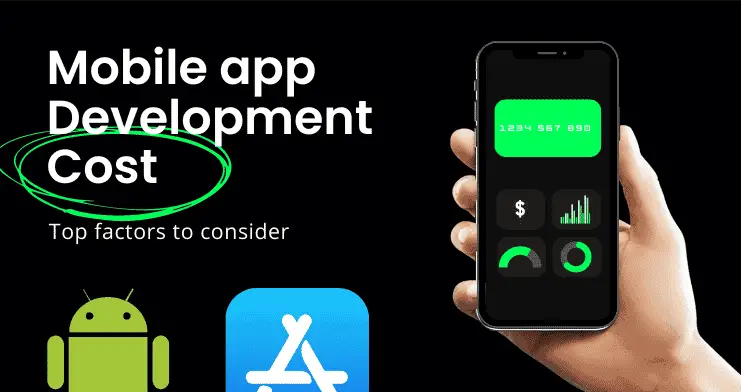 Before settling on any pricing arrangements, having a transparent and adaptable budget for your project is crucial.
Discuss establishing milestones, possible examples, and the compensation for achieving each. Ask about the payment options and terms while discussing the project's functionality and feature list.
How are prices determined? Is a one-time, complete payment required, or are there ongoing obligations? Be certain you know about any additional expenses that could arise during development.
Platform
It's crucial to decide in advance which platform you want to build your app for. Can they create applications for several operating systems?
Be clear about your desire to develop your app for several platforms, and pick a company that can do so efficiently. Hiring a business with experience in cross-platform apps is one method to do this.
It will help if you depend on a company that is well-versed in the rules for both Android and iOS when you are creating apps for either platform.
Involvement
Your participation is essential for app development, as there will probably be several iterations during the project. Regardless of the company's competence, they can only create your software with your participation.
It's critical to comprehend your contribution to the project. How much engagement do they want from you? How many revisions will there be in total? Make sure they ask for a lot of your input in the app's prototypes and wireframes.
Communication
A project's success depends heavily on the clients' and developers' communication ability. Inquire about their communication style. How frequently should we communicate? What channels of contact are used before a project is launched?
To successfully track progress, you should work with a provider that offers a project update at least once every week.
Monitor how often they return your calls and emails throughout the employment process. Do they offer their opinions? Determine if they genuinely seem interested in your venture and project proposal.
It may be a good sign of how they will function during development if they don't seem active now. Select a business with which you can establish a solid working relationship because this will allow you to share ideas freely and create an even better app.
How will they track the project? Please inquire about the technologies they will use. They use an agile approach, right? How do they use project management tools? Thanks to the project manager, you should have access to the project collaboration tools.
An innovative organization will inform you at every level to ensure that development proceeds according to plan.
Timeline
Inquire about the anticipated project schedule. More importantly, find out if they are available, as most businesses will work on several projects simultaneously. What number of projects are they presently engaged in?
How much time do they anticipate the project taking? By what date will they complete your project? Verify that specific resources are accessible to work on your project; this is crucial. By doing this, the business can efficiently handle any project iterations or unforeseen difficulties.
Design
Not simply coding involves designing an app; functional design and user experience considerations are also important. For this reason, your program must be well-designed using the most recent and well-liked user experience concepts.
What is their method for applying design principles and user experience in the creation of apps? Seek out the company's initial designs and request an explanation of the processes utilized to develop them.
Ensure you write a thorough and understandable project description so potential employers know exactly what you're after. Ask them to describe how they perceive your project and the suggested strategy.
Remember that you might need to assist them in finding the appropriate path. It is crucial to confirm whether they are willing to create an app design mockup throughout the proposal phase. Also, know about the desktop application development process.
This will help you to evaluate their work and ensure they comprehend your concept. So these are all the necessary things what to do before hiring an app development company.
See Also: 7 Best Online JavaScript Validator Tools in 2023 
FAQs
What characteristics characterize successful app development?
A good app must be easy to use, quick to respond, reliable, secure, and deliver value specifically for the user.
What distinguishes app design from app development?
It is one of the responsibilities of the app developer to write the code, not the app designer. Conversely, app developers endeavor to ensure the app is useful and has all the capabilities required to fulfill its objective.
What are the prerequisites for developing apps?
Java and XML are the two primary programming languages in Android app development. For this reason, learning and mastering these programming languages are essential for creating Android applications.
Is programming required for the creation of apps?
The creation of apps does not require knowledge of programming. Without knowing any code, anyone can create an app. All you have to do is identify the best app developer to meet your requirements. Then all to do is learn how to utilize that platform, add your features, and alter the app's appearance and feel to reflect your brand.
Conclusion
We hope you like this article on what to do before hiring an app development company. The app development market offers many options, making it simple to become confused and overrun.
Because of this, it is vital that you carefully assess each potential business partner with whom you intend to conduct business.
Technical know-how, practical communication skills, responsibility, a track record that relies upon, and the drive to grasp. And picture your app idea are all qualities a good organization must possess. Also, know about the Best IDEs For Web Development.
Making a sensible choice when selecting your developer is crucial because they frequently control how you realize your app's vision.
You can always find me playing the piano or playing FIFA when I'm not binge-watching TV Series with pizzas. Fountainhead of TechWhoop.