If you have ever been frustrated by the annoying League of Legends error message: "Something's up with our servers, and it's preventing you from patching" while trying to dive into the rift. Do not fret; we have just the right solutions.
You can fix error 003 in League of Legends with some straightforward solutions. Begin with essential troubleshooting, like rebooting your computer and clearing the contents of your folder. You can also use a VPN and establish Google Public DNS. Also, try deactivating your Firewall or using some tools to repair your games.
This guide promises to be your indispensable companion, promising methods to conquer the gaming challenges that lie ahead. This article will help us to fix error 003 in League of legends for a seamless and awesome experience!
If you're interested, here's the League of Legends Report: Comprehensive Insights and Analysis for 2023.
Causes of Error 003 in League of Legends
Here's a list of why this may happen that will help you return to your favorite game:
At times, these errors are due to server glitches. Scheduled server maintenance aimed at upgrades of bug rectification might abruptly trigger Error code 003.
A plausible reason for encountering the error is content corruption. Files downloaded through the launcher might have been corrupted, a series of volatile internet connections, or sudden disconnects during downloads.
Sometimes, your vigilant security, the Anti-Virus software, can morph into a block. A false alarm from your software flags some computer files, indicating something is up with our servers, preventing you from patching.
The quality and source of your internet connection also come into play. If your connection originates from an unknown or distant location flagged by the server, the installation process hits an impasse. Employing a Virtual Private Network (VPN) or choosing an alternative connection source might be your gateway to overcoming this predicament.
Your Windows update might also cause the error code 003 LoL. All you need to do is maintain a clean slate by ensuring everything is up to date.
If you continue to experience this problem, let us show you how to fix this error for good.
See Also:  Fixed: Steam Games Not Launching On Windows [Updated]
How to fix Error 003 in League of Legends  
Here are the top methods to fix the error 003 in League of Legends so you are not stuck on patch day again:
Method 1: Reboot your computer
An effortless remedy is to restart your computer. Just close the game, initiate a computer restart, and then relaunch the game.
Should error 003 in League Of Legends show up, it's advisable to assess your internet connectivity status before making another attempt to launch the game.
Method 2: Clearing the contents of the folder
The updated content may have been corrupted, causing the updating process to stall and thus triggering the error 003 in League of Legends. To tackle this, remove all the content within the folder to eliminate the corrupted files. The launcher will then re-install the necessary files.
Below is step-by-step guide:
Tip: If you face this problem on your computer or laptop, try using Fortect Repair. This tool scans and replaces corrupt or missing files in your system. It might resolve the arising issues from system corruption.
      Go to the main folder of the League of Legends game.
      Locate the specified directory within the main folder.
      Eliminate all the files from the folder.
      Restart the update process and check if the issue persists.
Method 3: Run the game with the Admin privileges
Launching the game as an Administrator, you can quickly resolve the error 003 in League of Legends.
To do this, follow these simple steps:
Right-click on the game's icon located on your desktop.
It would help if you navigated through the connectivity tab.
3. There will be a checkbox "Run the program as an admin." Mark on it.
4. Proceed to launch League of Legends once more.
Method 4: Temporarily deactivate Security software (Firewall)
There are instances where your Firewall could prevent your connection to League of Legends servers. You can also try turning it off.
If you use a separate third-party firewall, consult the instruction manual. After disabling the Firewall, examine whether the error is resolved.
If the issue is resolved by turning off your Firewall, you can configure Windows Firewall to include LoL scanning files in the Exceptions list. For third-party firewall guidance, consult the respective manual to protect your firewall while playing the game.
Method 5: Game repair with the Hex tool
If the error arises from potential game file problems, a reliable solution is employing a developer-endorsed tool to scan and rectify the issue.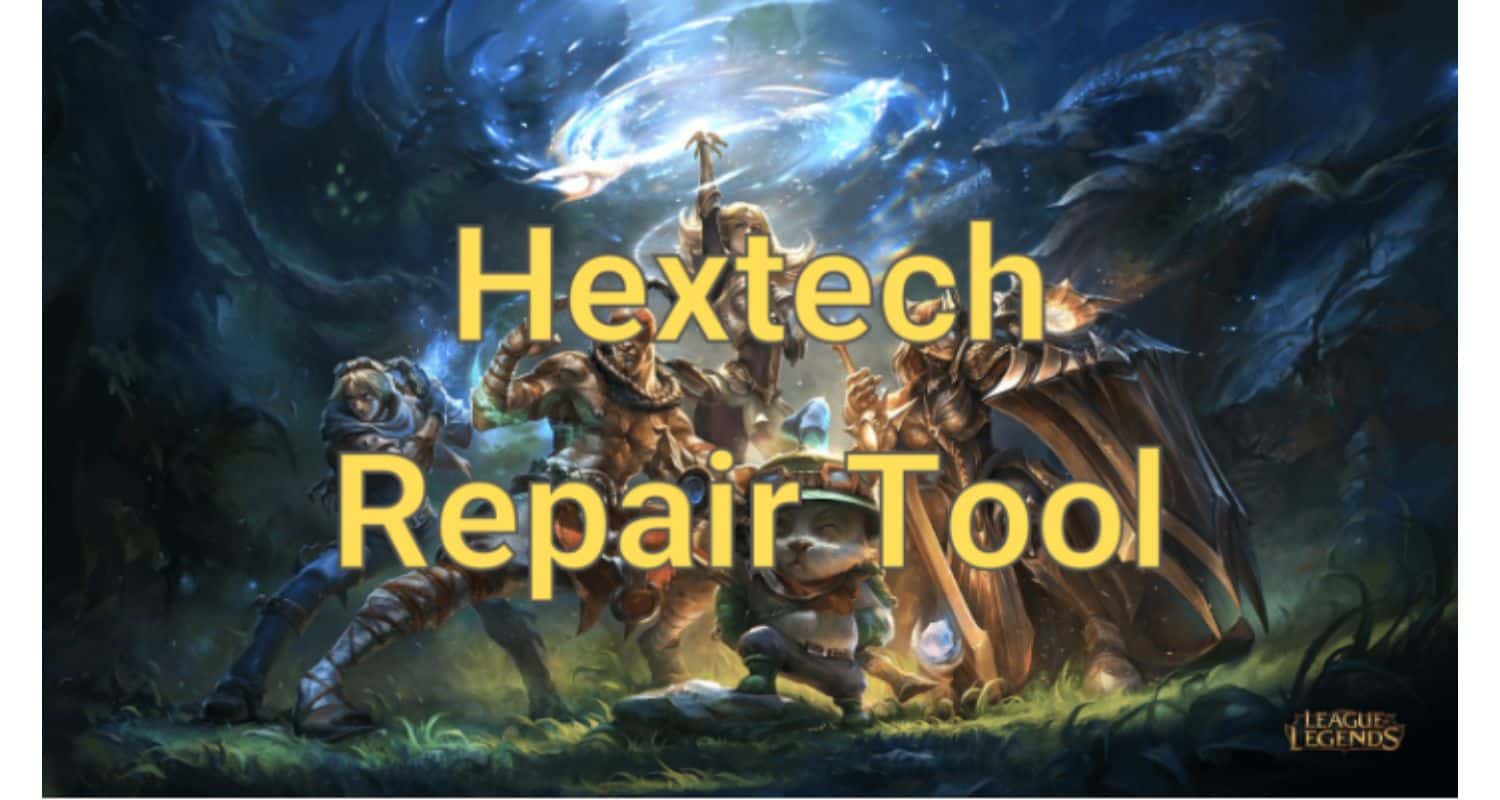 Get the tool by downloading it from here.[ https://s3-us-west-2.amazonaws.com/player-support/tools/Hextech%20Repair%20Tool.msi}
      Launch the "exe" file and complete the installation process.
      Open the tool using the admin panel and follow the guidelines to fix the game.
      Post-repair, examine whether the problem continues to persist.
Method 6: Utilizing a VPN
If your internet connection is slow or has connectivity issues due to location restrictions or limited access, this may be causing the issue. To address this, employing a VPN is advised to establish a connection and assess if this resolves your situation.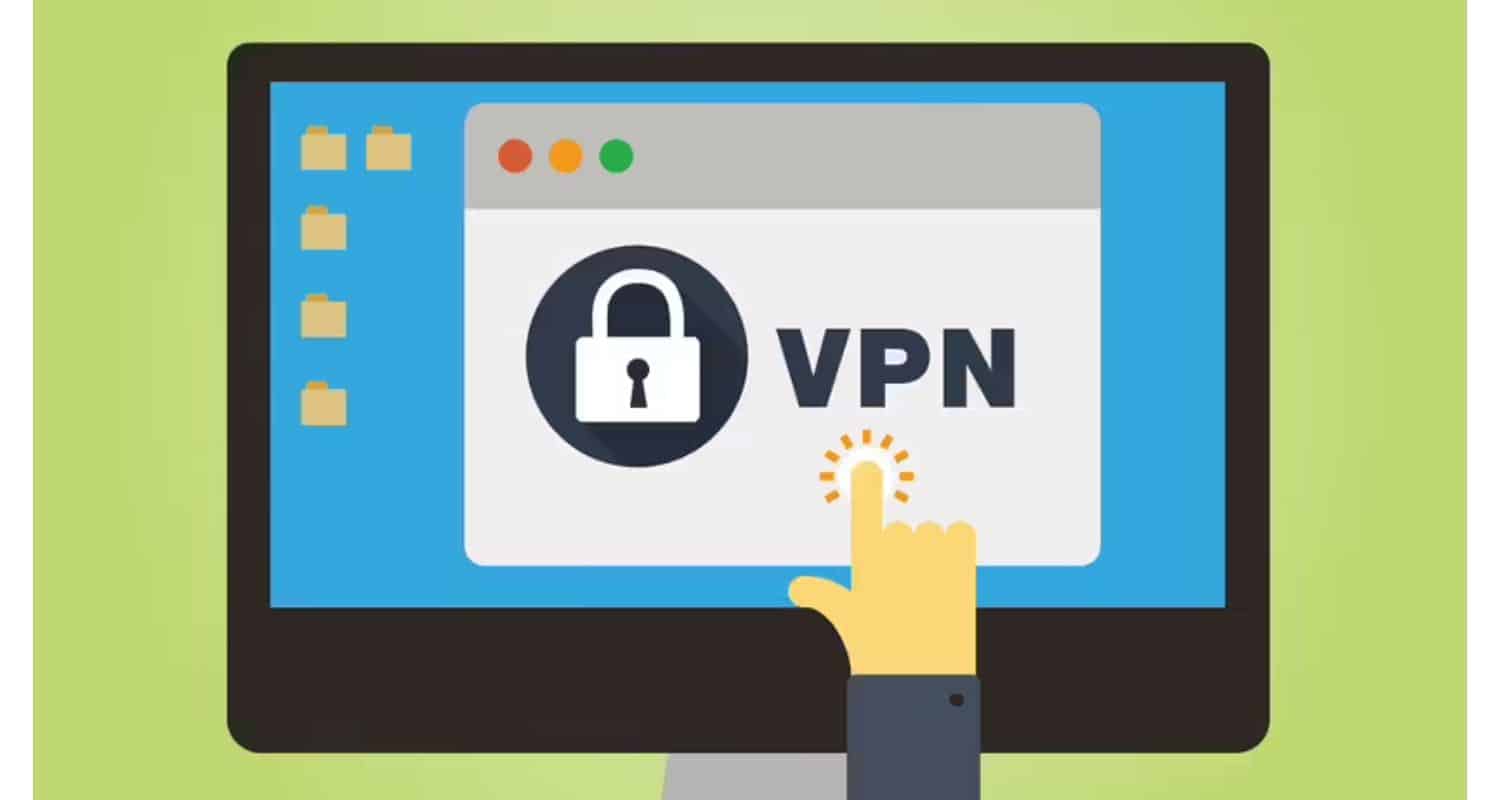 Insider Tip: recommend employing the Fortect Repair Tool.
This tool can scan your system's repositories to replace damaged or absent files, effectively addressing issues primarily from your system corruption. Fortect will also optimize system performance for an enhanced experience.
Method 7: Set up Google Public DNS
This fix requires you to configure Google Public DNS on your gaming system. After the configuration, flush the DNS cache, reboot your computer, and relaunch the game.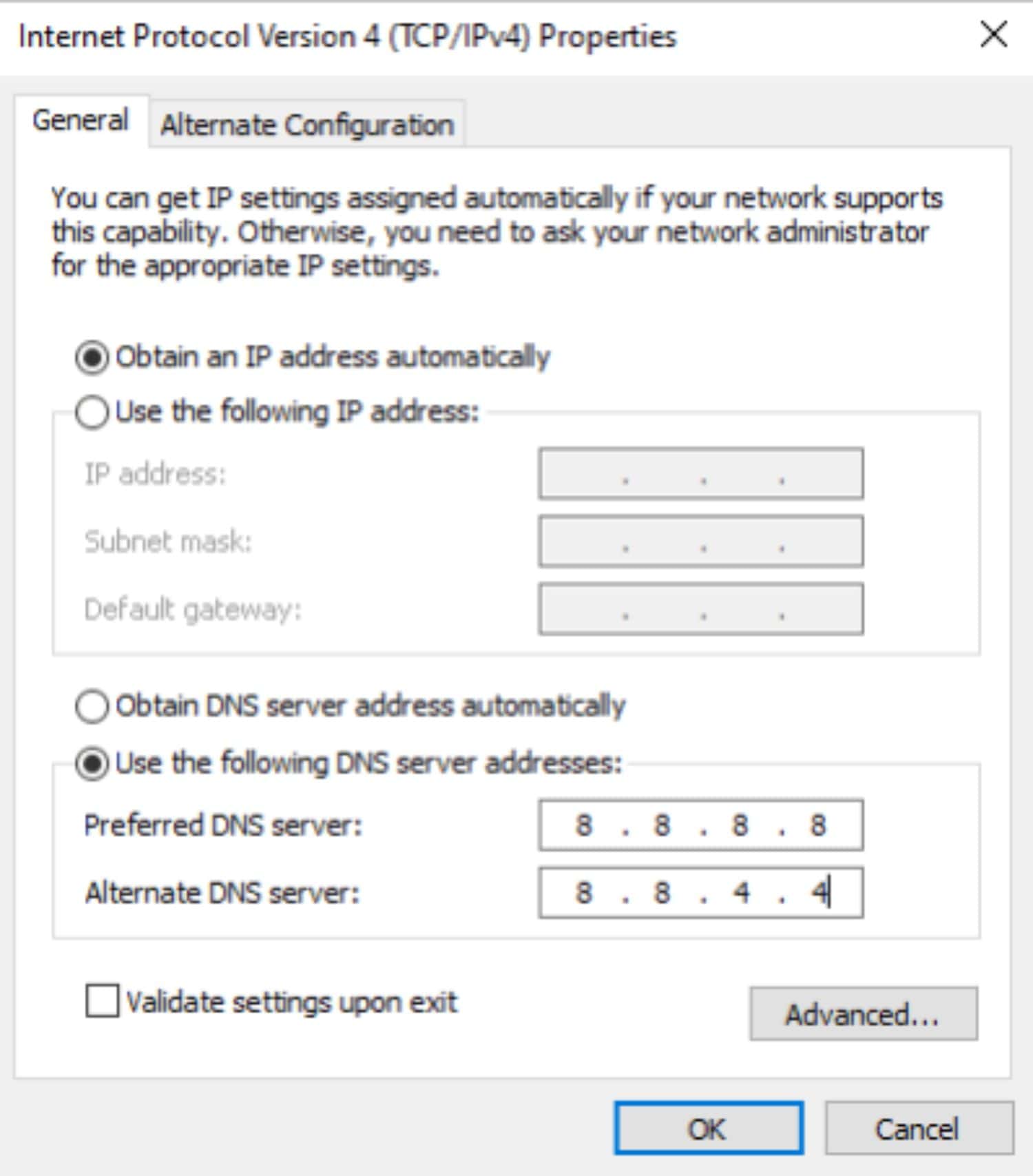 This action should effectively resolve the problem at hand. If the issue continues, you can seek assistance from LoL support.
See Also: League Of Legends Not Opening | Top 5 Fixes
FAQs
What is Roku error 004 on the League of Legends?
League of Legends Roku error 004 typically suggests a delay between the server and the client's connection. Such an occurrence might arise from problems either with the server itself or with the client's internet connection.
What is causing login errors in the League of Legends?
This login problem happened because of a problem with the way the game was downloaded. Also, the error can occur because the region settings are not correct. Also, it happens when the server receives heavy traffic.
How can you delete the LoL account?
Log into the website. Step 1: Go to the support section and submit a request. Step 2: In that option, select the account management and data requests and hit on delete. You will have to scroll further to find these options.
Why League of Legends is not working?
Try with a different account. Close all the processes and relaunch the game. Clean the configurations and log folders. Close the resource-hungry processes.
Conclusion
So, readers, we hope we can help you conquer the irritating error 003 in League of Legends. Ultimately, this comprehensive guide delves into the errors' root causes, ranging from server glitches to connectivity issues.
This manual equips you with the tools to overcome error 003 in League of legends and enhance your League of Legends experience by offering practical troubleshooting methods. You can now quickly implement these insights for prompt issue resolution and seamless gaming.
If you're interested, Click here to Conduct A League Of Legends Ping Test: Step-By-Step Guide.
Gravit Sinha: Founder of ValidEdge, a problem-solving website, driven by his lifelong passion for fixing issues.