Imagine you are bored, or at the end of your day, you want to kick back your cozy couch and watch your favorite show. But you end up watching the Spectrum TV app system error instead. That is annoying. You do want to see this. Don't lose hope. You have spectrum error codes problem. We have got solutions.  
First, you need to check your equipment and its remote control. Try restarting the receiver. Second, there might also be some issues with the Spectrum App that need urgent attention. Lastly, contact Spectrum customer service directly. If you are on any other website, you might want to check this article using a laptop as a monitor for Xbox 360.
If these solutions still don't work, follow this troubleshooting guide about the problems and the fixes. Here is a guide on resetting your Logitech keyboard.
How to fix the Spectrum TV app system error
Check your equipment
Sometimes, it might be surprising how often the root cause of the Spectrum app not working is just a simple cord. You may have spent hours figuring out the problems only to find your device is unplugged. 
 The first thing you need to do when you face a troubleshooting problem with your Spectrum TV is check the equipment. Double-check all the connections, cable boxes, and outlets. Also, double-check that your TV has the correct input setting and that any extra equipment has the same channel.
 It is also the correct time to check that your Television is functioning smoothly without the cable connection. If it is not turning on, the problem is likely to be the TV itself. 
Refresh Spectrum Reciever

 
One of the issues with the Spectrum TV app not working can be resolved by resetting your Spectrum receiver.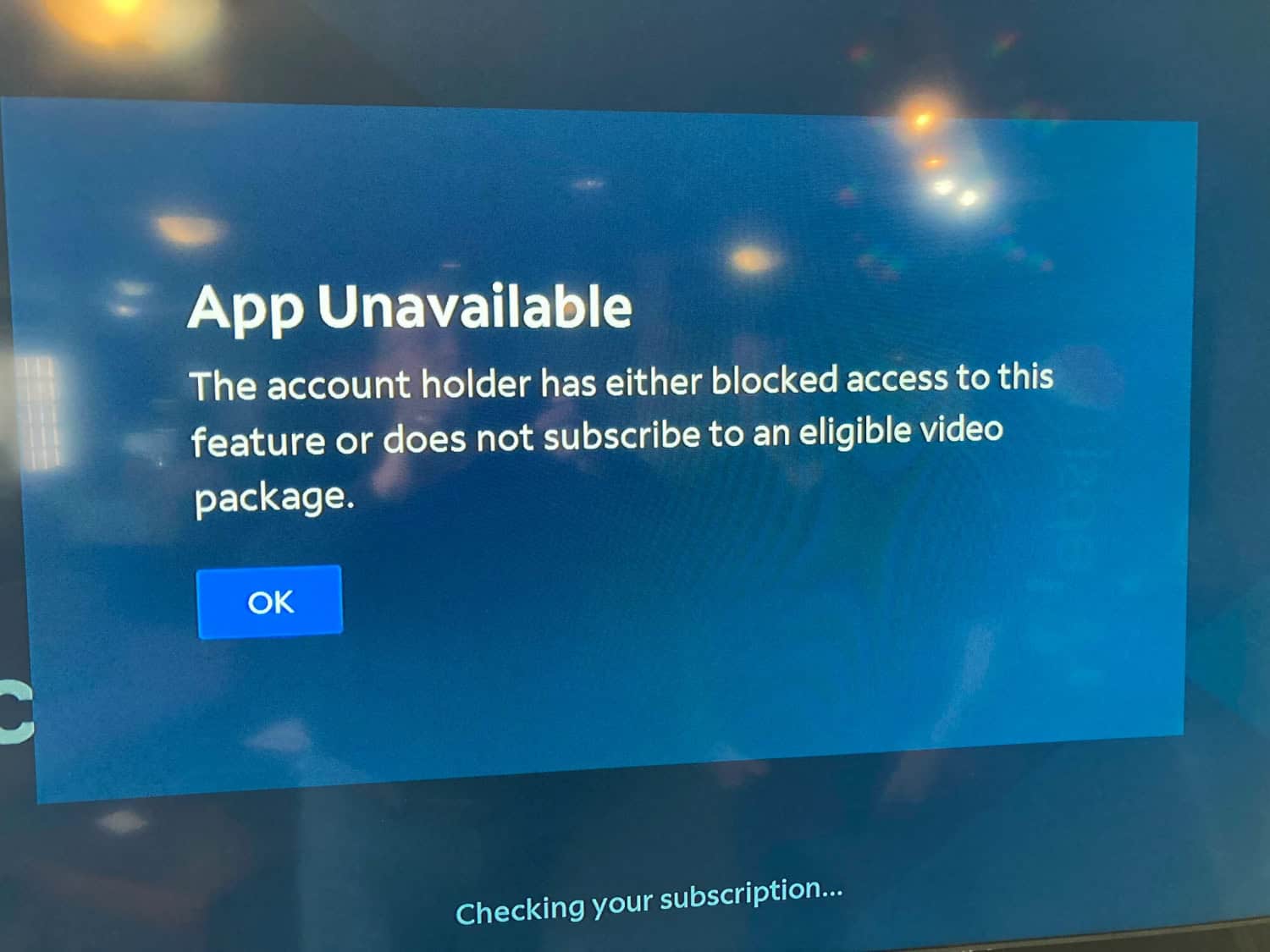 We have listed methods to reset your cable box within the Spectrum App or website.
Refreshing the Spectrum cable box with the App
Download the App on your device. (Android or iOS)

 Start the App and

sign into

it.

 Hit on

Services

.

 Select the

equipment

you want to fix

 Click on the

restart

button. 
Refresh Spectrum cable box.
Visit the Spectrum website.

Go to the Services tab.

Select the TV option.

Select the equipment from the list. (receiver)

Hit restart. 
Refresh the Spectrum cable Spectrum Manual.
Unplug the Spectrum receiver's power cord.

Pause for 60 secs. Insert back the plug. 
Troubleshooting the Spectrum TV App
Check the app setting of the Spectrum TV App on a tablet, smartphone, or smart TV. Try resetting your password. Sign into the website. Click on forgot username/password. Make sure your internet is working.
You may want to troubleshoot the problems by restarting your device and opening the application. Should the issue persist, you can attempt to resolve it by uninstalling the Spectrum TV App.
Check the remote control.
We understand troubleshooting the Spectrum TV app system error can be tricky. Different remote control demands several actions. Below are the steps that will work with any remote control.
 Change the batteries of your remote control.

 Always be sure the cable box is on

 Restart the receiver.

 Remove the objects around the router to receive the signal freely. 

 Also, be sure to use the correct remote control.
If these steps don't work, learn more about the troubleshooting details. Look into the programming page of Spectrum. 
Check Spectrum Wi-Fi network or password.
Regarding the Spectrum TV app system error, internet or Wi-Fi network issues are another common problem. Luckily, in most cases, your Wi-Fi network name and password are on the label of your modem or router.
If you cannot remember your Wi-Fi password, you can recover the reset by logging into your Spectrum TV app account. Just access the services tab and choose the Internet option. 
See Also: 7 Ways To Fix WiFi Keeps Disconnecting Issue In Windows 10
Check the cable and other connections
 Be sure that your TV and cable box are turned on. 

 Check if you are using the correct source of HDMI.

 Unplug your cables and insert them again.
Is it working? Great. 
Spectrum TV App Update
Most devices have an automatic app update feature, which applies to your Spectrum TV app. Unless, of course, you unintentionally changed your settings to update your App manually.
Take a moment to go through your settings. If necessary, update the App. It will optimize the App's performance according to the latest features and stop the spectrum TV app system error for good. 
Check the Parental Control Settings
Spectrum TV app system error may also originate from your Parental Control Settings. Here is an easy way to fix this:
 Log into the account.

 Look for the Settings option.

 Check the Parental Control settings.

 Switch it off.
Contact Spectrum Customer Service
If the problem continues, contact customer service. Do the following steps:
 24*7 chat.

 Call 833 267 6094.

 Go through the TV guide. 
Spectrum Cable Box Error Codes
When you encounter a Spectrum TV app system error, you may have a problem resetting, or other methods won't solve it. We've prepared a table containing the spectrum reference codes guiding your next steps. Also, click here to learn how to fix Spectrum DGE1001 Error.
| | | |
| --- | --- | --- |
| Spectrum Error Code | Problem | Solution |
| Error 1, 5, 7 | Hardware will fail | Contact Spectrum to request a replacement cable box. |
| E09 | A dead battery or memory failure | Report the error code to Spectrum tech support. |
| DI | Program guide update available | Reboot your receiver and allow 15 minutes to an hour for the guide to fully update. |
| E14 | Receiver startup failure | Reboot your receiver. If the code persists, inform Spectrum tech support about the error. |
| DMI, dUI | No picture or signal | Check for loose or damaged TV cables, or refresh your Spectrum signal. |
| E5052, E5702, EC451, E451 | On-demand video purchase error | Wait a few minutes and try placing your order again. |
| EC220, E220 | Trying to buy HD on an SD TV/receiver | Order the program in SD or refresh your signal for an HDTV with a Spectrum receiver. |
See Also: Spectrum Error Code SUC-1107: Troubleshooting Tips
FAQ
How do I perform troubleshooting in my Spectrum TV app?
Why is my TV guide on Spectrum not working?
If you can't see the complete Guide when you press the Guide button on your remote, follow these steps: Press the Menu button on your remote, use the arrow buttons to highlight Guide, and then press OK/Select. If the problem continues, restart your receiver. Unplug the power cord. Wait for 60 secs. Plug it again.
What can I do if my Spectrum receiver isn't working properly?
Is there a current outage with Spectrum services?
You can easily check if Spectrum is experiencing an outage by using your smartphone. Just visit the Spectrum Storm Center page and utilize the Ask Spectrum chat window located in the lower right-hand corner.
Conclusion
We hope that the above methods have resolved your problems. We understand when your relaxing time takes an unexpected turn. 
Luckily, resolving the Spectrum TV app system error is often as simple as rebooting your device or internet connection. However, more complex technical issues might be at play in some cases.
If nothing works, you can contact Spectrum customer services to get help regarding all your troubleshooting problems.
You can always find me playing the piano or playing FIFA when I'm not binge-watching TV Series with pizzas. Fountainhead of TechWhoop.