When aiming to enhance your computer's performance, it's essential to ensure your drivers are updated. That's why you need to Remove the Avast Driver Updater comes in – software designed to streamline this process.
Lately, numerous users have raised concerns regarding problems associated with Avast Driver Updater. It sometimes consumes memory and CPU resources, causing slowdowns even when not actively updating drivers.
If you've had enough of Avast Driver Updater's quirks and want to bid it farewell, follow these steps to delete the Avast Driver Updater from your system.
See Also: Avast Keeps Turning Off Issue: How To Fix It
Method 1: Uninstalling through the Control Panel
The Control Panel in your system allows you to edit, access, and make the necessary changes to your software and hardware programs. Also, click here to learn how to disable Avast temporarily.
Uninstalling the Avast Update Driver through the Control Panel is one of the most effective and easy methods. To eliminate interruptions from Avast Driver Updater, adhere to the steps outlined below:
To open the Control Panel, utilize your system's search function and type in "control panel."
As another option, you can simultaneously press the `Windows + R` keys to bring up a compact dialog box, where you can type "control panel" and then press Enter.
Step 2: Access the Programs:
Upon accessing the Control Panel, you'll notice a "Programs" tab.
Directly below this tab, you'll find the option to "Uninstall a program." Select this tab to continue.
Step 3: Locate Avast Update Driver:
Within the "Programs" section, you will find a roster of applications currently present on your system.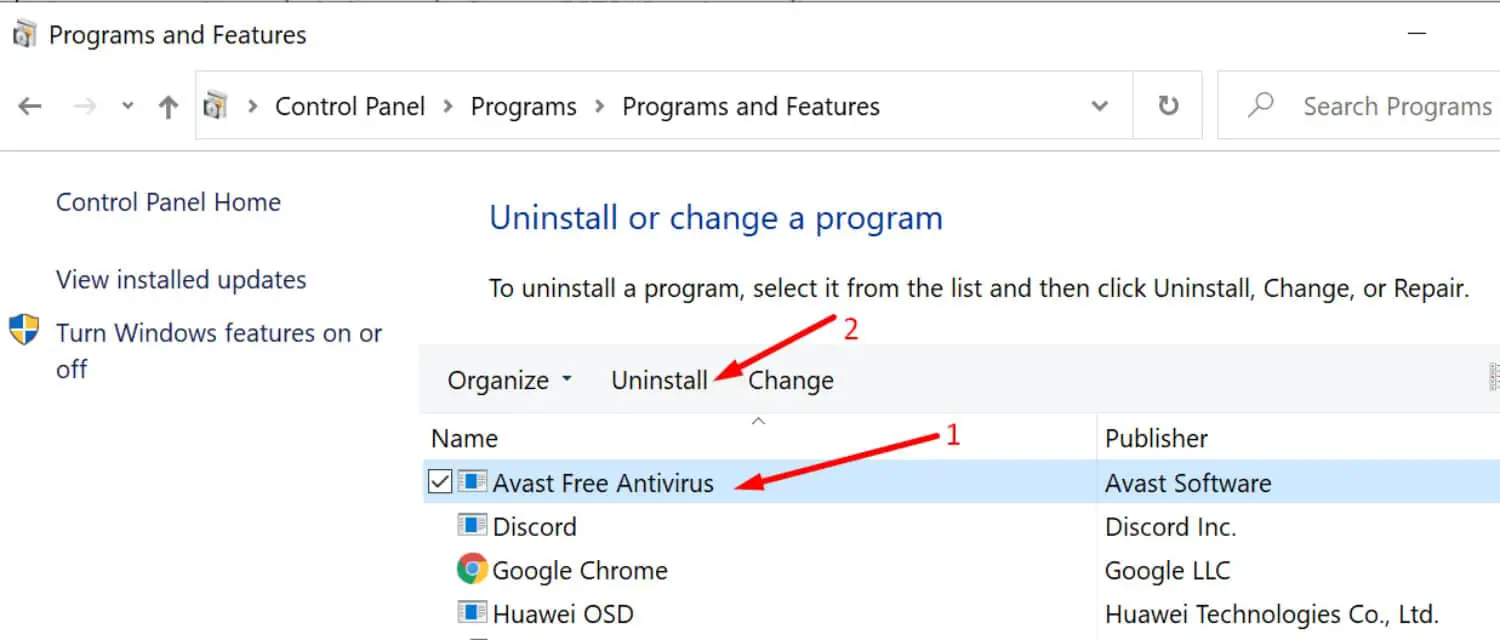 Just locate Avast Update Driver in that list.
Step 4: Uninstall the program:
Once you have located the Avast Update Driver, select the program. This step will trigger the appearance of an "Uninstall" button.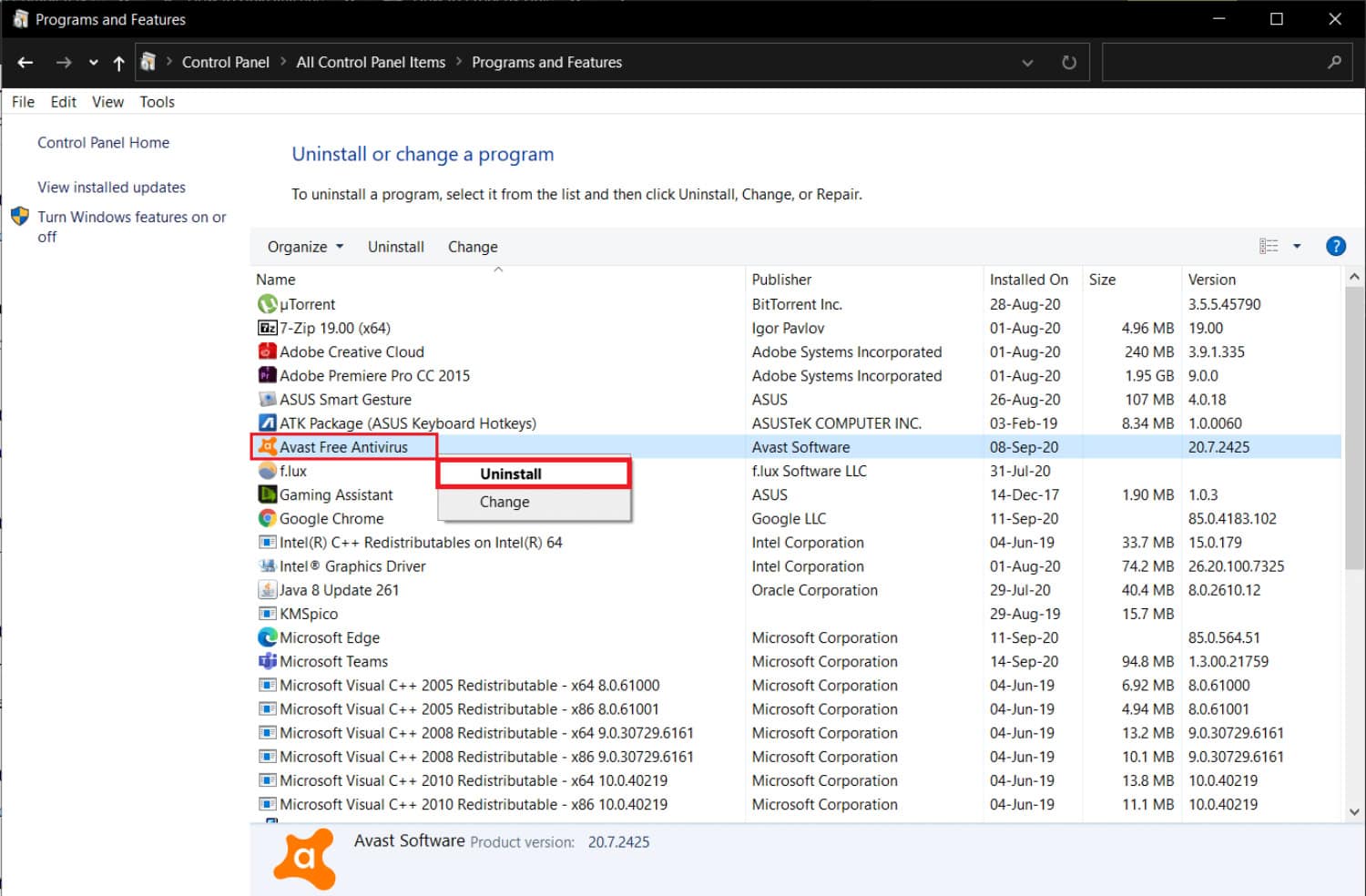 Pressing this button will initiate the uninstallation process.
Step 5: Say "YES" to all the Pop-ups:
Upon clicking the uninstallation option for the programs, Windows will prompt you to confirm whether you want to remove the program.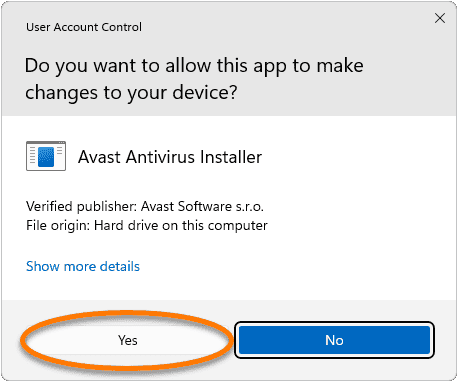 Respond affirmatively by selecting "Yes." Subsequent permission prompts may appear. Grant permission for each of them by choosing "Yes."
Step 6: Uninstallation Begins.
Upon completing the steps mentioned above, the software screen will emerge, indicating that the uninstallation process has started with an estimated duration of a few minutes. After that, restart your computer.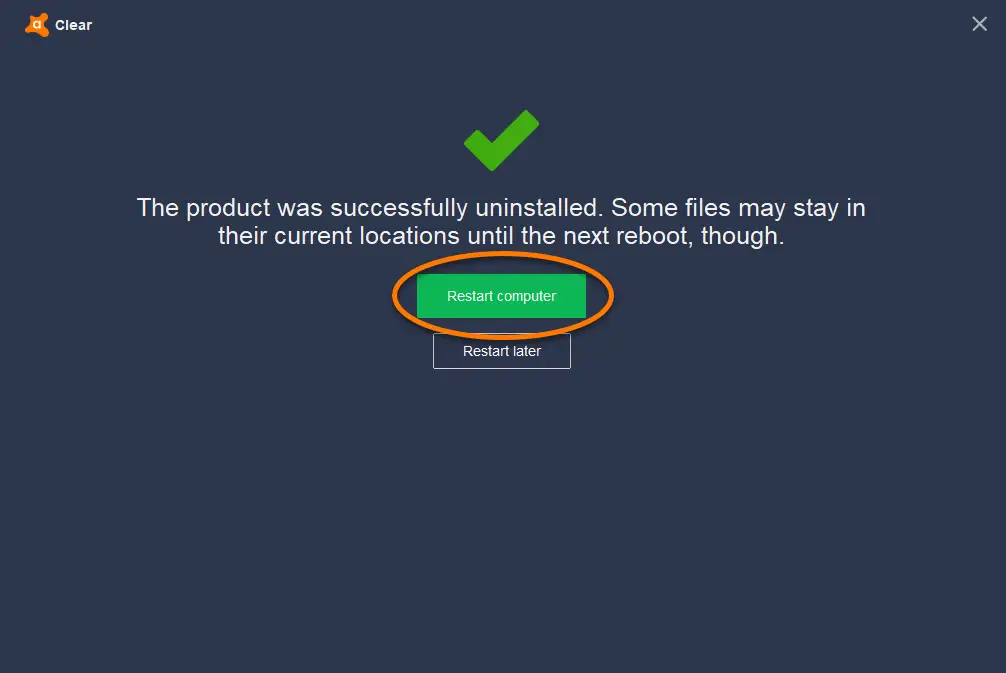 In less than 10 minutes, you can successfully remove the Avast Driver Updater using the Control Panel by following the outlined steps.
Method-2: Using Avast Clear Tool (avastclear.exe)
Avast Clear Tool or Avast Removal Tool is a software that was launched by Avast, particularly for those people who could not uninstall Avast Products from their systems. It is a minimal program. Is your internet slow? avast might be the reason 
Step 1: Download the Avast Clear Tool:
Visit the Website https://www.avast.com/en-us/uninstall-utility#pc to download the Avast Clear Tool.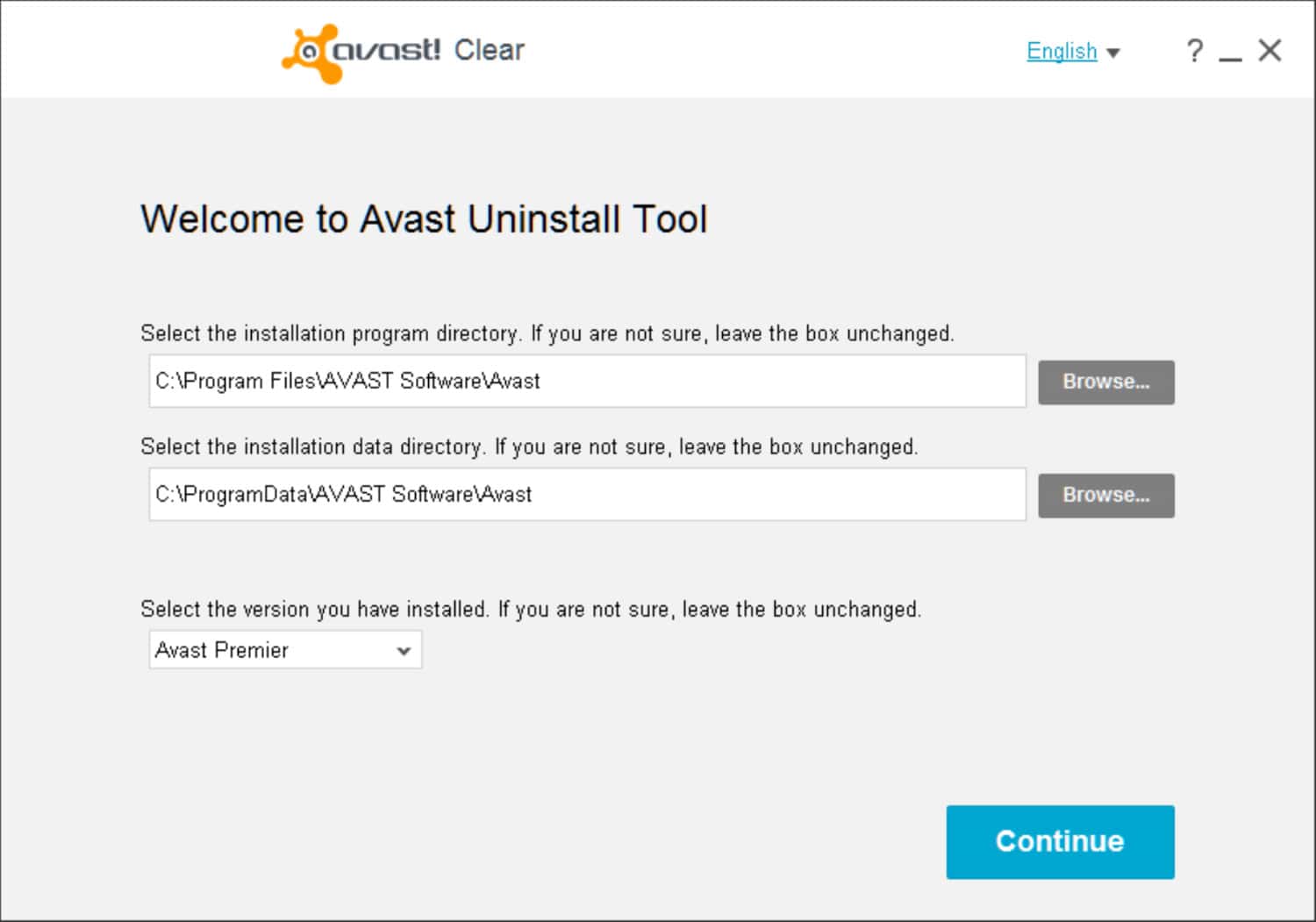 Perform all the necessary steps and create a desktop icon. Desktop icons are easy to navigate.
Step 2: Enable all the permissions
Once you've selected the program, clicking on it will trigger a pop-up that initiates the uninstallation process.
Confirm by clicking "YES," and the uninstallation will begin.
Step 3: Safe Mode:
Avast Clear tool requires Safe Mode to uninstall the programs.
When prompted by the Avast Clear Program to enter Safe Mode, confirm by clicking "YES" to restart your program.
Safe Mode won't interfere with any other computer files.
Step 4: Entering the Safe Mode:
After your computer enters Safe Mode, allow time for the Avast Clear Tool screen to appear. You'll notice a dropdown menu displaying all Avast programs installed on your system.
Choose the Avast Updater Driver from the dropdown menu, then click the uninstall button to cancel the Avast Updater Driver.
The uninstallation process will initiate and complete within a few seconds.
Step 6: Restart your Computer
Once the uninstallation process is finished, proceed to restart your computer.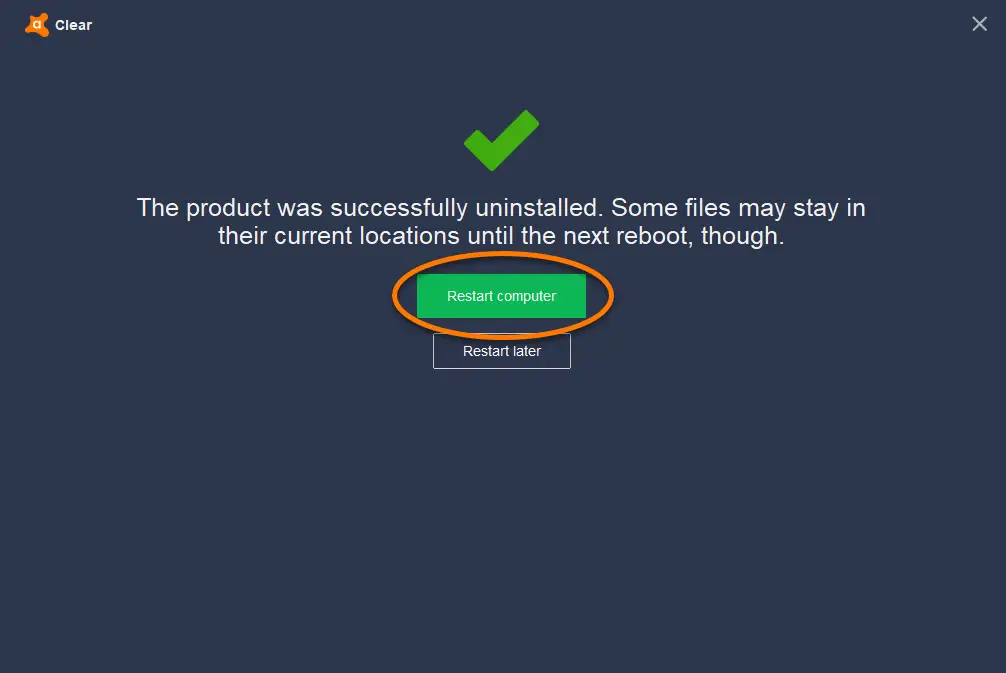 This step is crucial to confirm the complete removal of the programs from your system.
What is Avastui.exe bad image?
"avastui.exe bad image" is an error message indicating a problem with the "avastui.exe" file, a component of the Avast antivirus software. This error typically occurs when the "avastui.exe" file is either corrupted, missing, or incompatible with the current configuration of your system.
When you encounter this error, you might experience issues with launching the Avast user interface or accessing certain features of the Avast antivirus program. It can also lead to performance problems or unexpected behavior on your computer. Also, read about Avast Install Stuck While Installing. Click here to resolve it!
Steps to remove Avastui.exe bad image error are:
Option 1: Restart Your Computer:
On occasion, the Avastui.exe bad image error could be temporary. Consider rebooting your computer to see if the problem resolves on its own.
Option 2: Perform a Repair:
To address the Avastui.exe bad image error, simply repair the Avast installation by following the steps mentioned below:
First, access Windows settings and navigate to "Apps & Features." 

Find the program, and then choose the three dots adjacent to it.

Opt for "Advanced Options" and pick the "Repair" choice to address the problem.
What is Driver Update Popup?
The Avast Driver Update popup is like a message that appears to tell you about old drivers on your computer and asks if you want to update them.

When you're trying to remove the Avast Driver Updater tool, the Driver Update popup is important to understand because you might see it while uninstalling.
Uninstall Avast Driver Updater: 
Follow the steps to remove the Avast Driver Updater software from your system.
Popup Prevention: 
As the Driver Update popup might still appear, prevent it from initiating any actions by quickly closing it. Proceed with the uninstallation process as directed.
By swiftly closing the Driver Update popup and continuing with the uninstallation process, you can successfully remove the Avast Driver Updater without being affected by the Driver Update popup prompts. 
One of the methods for clean uninstallation of the Avast Driver Updater includes deleting the Avast Driver Updater Registry Key. Deleting registry keys can be risky and should only be done by users comfortable with advanced system operations.
Method-3: Avast Driver Updater Registry Key
The Avast Driver Updater registry key is like a record that helps your computer understand the program. The Avast Driver Updater registry key plays a crucial role when removing the Avast Driver Updater. 
Step 1: Backup:
Before making any changes to the registry, it is highly advisable to generate a backup.
This proactive step is crucial as it serves as a safety net, enabling you to restore your system to a stable state if any issues arise from the changes you make.
Step 2: Open the Registry Editor: 
To open the Registry Editor, you can just input "regedit" into the Windows search bar and subsequently select "Registry Editor" from the search results and click on it.
Use the navigation on the left to find the specific registry key associated with the Avast Driver Updater.
Exercise utmost caution to avoid altering or deleting keys that are not related to the task at hand.
Step 4:Delete Key: 
Right-click the key you want to delete, select "Delete," and confirm the deletion.
Step 5: Restart: 
Restart the computer to check for the applied changes in your system.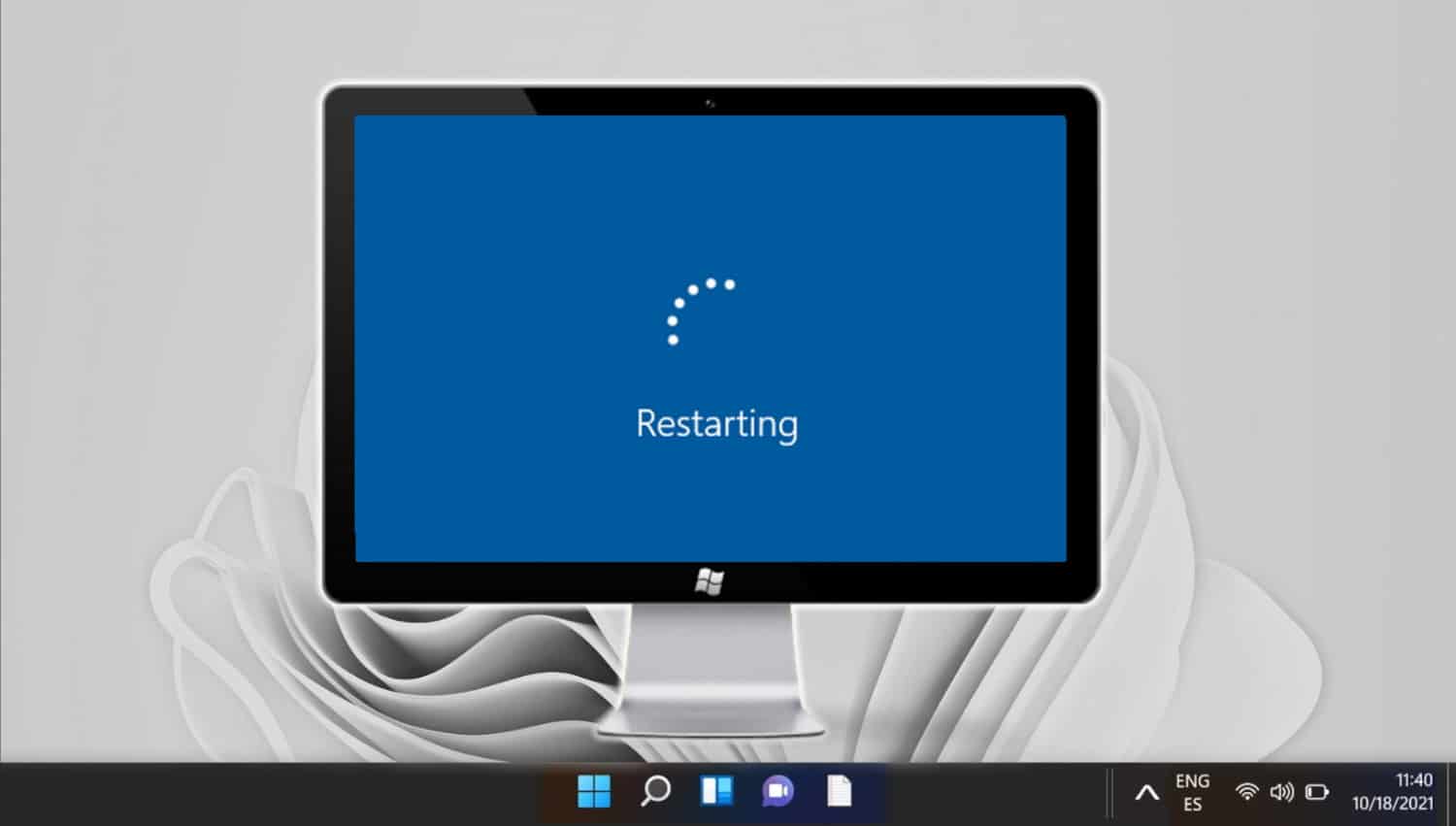 Remember, editing the registry should be a last resort and is not recommended for casual users.
See Also: Stop Avast Browser Opening On Startup [FIXED]

FAQs
Why should I uninstall Avast Driver Updater?
Uninstalling Avast Driver Updater might be necessary if you've experienced performance issues, interruptions, or compatibility problems with your system. Removing it can help restore your computer's stability and performance.
Can I uninstall Avast Driver Updater without affecting other Avast products?
Yes, you can uninstall Avast Driver Updater without impacting other Avast products. The removal process is specifically targeted at the Driver Updater application and won't affect other Avast software you might have installed.
What is Safe Mode, and why is it required for uninstallation?
Safe Mode is a special way for your computer to work, focusing only on the most important tasks. When you use the Avast Clear Tool to remove the Driver Updater, it works better in Safe Mode. This is because Safe Mode stops other things from getting in the way and makes the removal process smoother and easier.
Will uninstalling Avast Driver Updater delete important drivers?
Uninstalling Avast Driver Updater won't remove essential system drivers. The tool primarily focuses on the Avast Driver Updater application itself and its associated files. Your critical hardware drivers should remain intact after the removal process.
Conclusion:
Removing the Avast Driver Updater from your computer can significantly amplify its overall performance and bolster its stability. 
This guide has expertly mapped out a clear and uncomplicated path for you to bid farewell to those unwelcome interruptions and potential compatibility woes that may have been lingering. This helps you quickly retake control of your system without any trouble.
And if you should happen upon any roadblocks, much like the occasional "Avastui.exe" error, the comprehensive solutions provided herein are poised to serve as your reliable navigational aids. 
You can always find me playing the piano or playing FIFA when I'm not binge-watching TV Series with pizzas. Fountainhead of TechWhoop.