Disney Plus allows you to easily have a Disney Movie Marathon or binge on Marvel content in the comfort of your home. However, any issues between your movie or episodes can immediately spoil the experience. Disney Plus audio issues occur much more commonly than you would think and are easily fixable. This article provides simple steps to follow in the Disney Plus no-sound case.
While streaming your favorite media, audio issues like no sound, audio lag, or low volume.may occur Such cases may frustrate you. These issues are generally fixable by changing your audio settings or rebooting your device.
Disney Plus is available on Android/IOS phones, tablets, laptops, and Smart TVs. Additionally, it is available as both an app and a website. Therefore, the solutions for Disney Plus sound not working vary depending on your streaming device. Listed below are some solutions for sound issues on Disney Plus.
See Also: Disney Plus Slow? Speed Up Your Streaming
Why isn't Disney Plus working
Disney Plus no sound can occur due to various reasons such as, 
Outdated software 
One of the primary reasons Disney Plus faces audio issues may be due to outdated software that does not support certain features in Disney Plus.
Audio settings 
The most common reason Disney Plus has no sound can also be because of your device's audio settings. While setting up Disney Plus, you must check if your device supports Dolby Atmos audio provided by Disney. If not supported, you need to configure your audio settings to fit. 
Disney Plus servers down 
Sometimes Disney Plus issues may be due to problems with Disney's servers. In such cases, you need to wait until they fix the problem.
Background apps 
Another reason your Disney Plus may need help is that too many apps are running in the background. These apps increase system load and can lead to lagging or glitches.
See Also: Why Firefox Certain Webpages Won't Open? Quick Steps To Fix It
Cache 
Similarly, problems with Disney Plus can also be because of insufficient storage due to a large amount of cached data.
Internet connection problems 
A simple cause for problems with Disney Plus is a weak network connection or any issues with your Router. If unable to connect to Disney Plus on TV, you first need to check your internet connection. 
HDMI does not support audio 
Additionally, if the HDMI cable you use needs to be updated and compatible, it generally leads to Disney Plus audio issues.
It would be best to have an HDMI cable that supports high-bandwidth digital content protection. To stream 4K videos, you need an HDCP 2.2 compatible cable. 
If you have problems logging in to Disney Plus, follow these steps.
Disney Plus sound is not working. Fix it quickly now.
If you are facing problems with Disney Plus with no sound, you can quickly fix it by following some steps. 
Reboot Disney Plus 
The quickest solution to any Disney Plus issue is Rebooting your Disney Plus. Close the app after logging out. Close all background apps as well. Open Disney Plus again after a while and log in again. Check if there is still any issue with your audio. 
Check Audio settings 
In the case of Disney Plus with no sound, the most crucial step is to check your audio settings. Make sure that your device and Disney Plus are not on mute. 
If using an Android TV, change your speaker settings from Auto to Always in the sound settings menu. This step helps solve Disney Plus's problems in accessing your speakers. You can also turn off Dolby Digital and change audio settings to Stereo. 
Turn Dolby Digital off in Display and Sounds under settings if using a Firestick. Similarly, for an Apple TV, you can turn it off under Audio format in the audio menu in settings. 
If you are using Disney Plus on Windows, you must turn off Spatial audio under properties in the sound control panel.
See Also: How To Fix Netflix Loading Slowly? Complete Guide
Reboot device 
Another easy fix for Disney Plus not working is simply rebooting your device. Restart both your device as well as Firestick if using one. If a simple restart does not work, perform a hard reset. This means you must turn off your device and let it rest for a while. 
Update software 
Sometimes, any problems with Disney Plus, especially audio issues, may be due to outdated software. Update the software and restart the device. You can easily find the latest updates for your phone and laptop under your settings. If using one, update your Firestick as well. 
To do so, 
On your Home Screen, select settings 
Look for the My Fire TV option
Select About from the menu 
Find Install update or check updates 
See Also: How To Fix: Your Amazon Firestick won't Turn On? [5 Ways]
Check the internet connection and Router.
A weak internet connection may lead to issues with Disney Plus, such as lagging or audio issues. Reboot your internet connection and wifi router. If using a mobile hotspot, switch to a wifi connection. Disney Plus needs a minimum of 25kbps to work smoothly. 
Uninstall and reinstall
If rebooting your Disney Plus and your streaming device does not work, you can reinstall Disney Plus onto the device. Firstly, log out of your account. Then uninstall Disney Plus. Reinstall the app from Store. This step helps fix any bugs in the app. Also, follow these steps to get Disney Plus on Sharp Smart Tv today!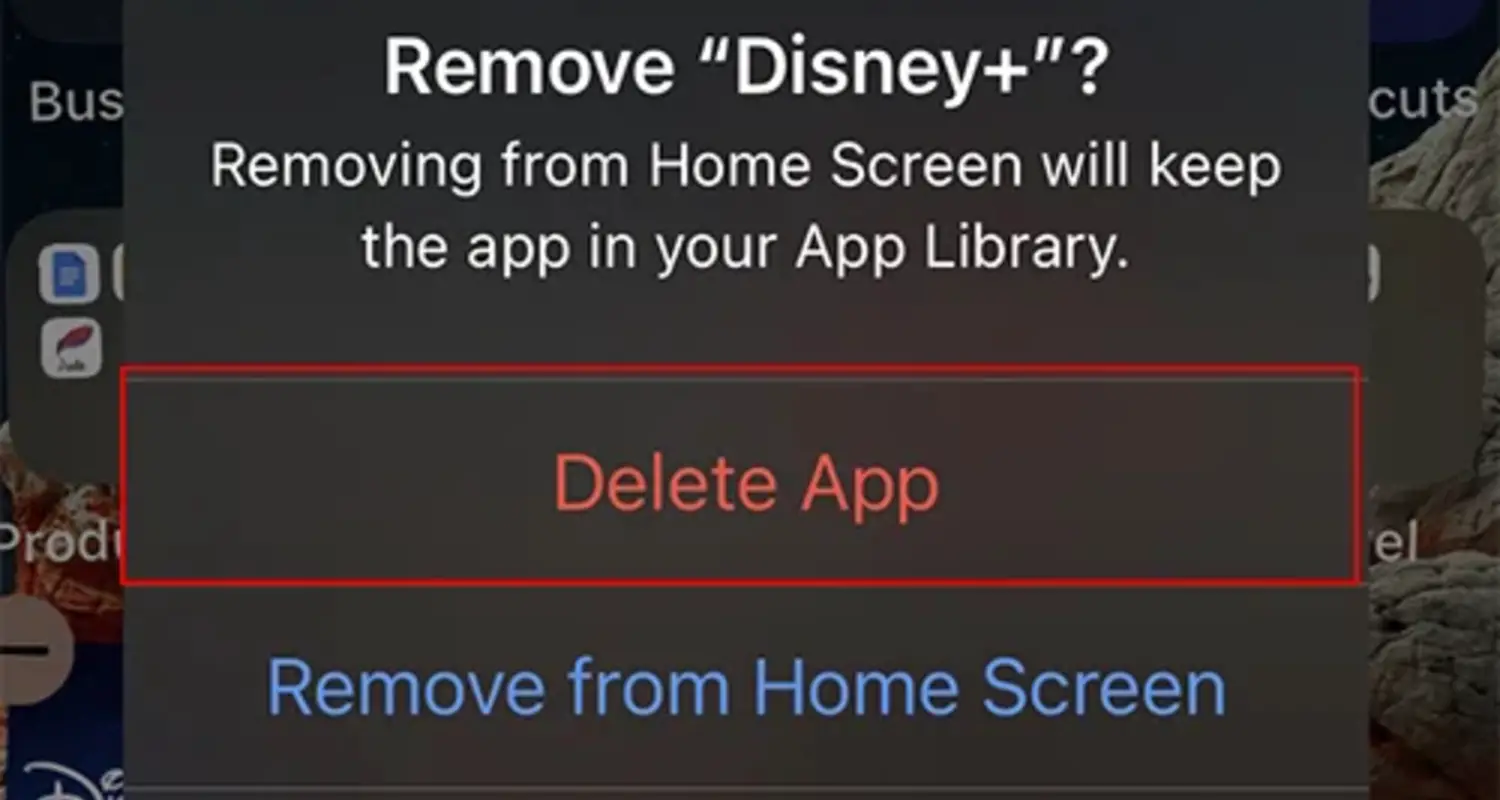 Factory reset firestick 
Additionally, you can also factory reset your Firestick. This step is for when you suspect bugs in your Firestick. However, it is essential to remember that a factory reset means you will lose all stored data in the Firestick and need to log into your accounts again.
Open the settings menu. 
Find the My Fire TV section 
Select the Reset to Factory Defaults option. 
Click on Reset
After resetting, download Disney Plus again.
Check Disney servers 
Sometimes, Disney Plus isn't working because of some problems with Disney's servers. You can check if Disney servers are down through sites such as Downdetector and Is it Down Right Now. In case of any issue is detected, you must wait till Disney fixes it.
Clear cache 
If there is no sound on your Disney Plus while using it on a Smart TV, you can also clear the memory cache on the Smart TV.
The memory cache on your Smart TV is high-speed storage for frequently used information. This step optimizes the TV and increases functioning. 
To do so, 
Open the Applications menu.
To clear the cache on your Firestick, 
Open settings and select Applications 
Find the Manage Installed Applications option 
In the apps list, find Disney Plus 
Click on Clear Cache and Clear Data
Close Background apps
Although a simple step, when using Disney Plus on your phone, closing any background apps, especially those with audio permission, can sometimes solve audio issues. 
See Also: How To Clear The Disney Plus Cache To Improve Performance
FAQs 
How do I get my Disney sound back?
One of the quickest methods to get back sound on Disney Plus is to check your Audio settings. Sometimes, Disney Plus or your device may be muted. You can additionally try rebooting the device.
Where are the audio settings on Disney Plus?
Audio settings on Disney Plus are usually available in the top right corner of the media you play. Find the Audio and Subtitles menu. Here, you can change audio settings.
Why does my Disney Plus on Shield TV have no sound?
No sound on your Shield Tv may be due to your Audio settings. In settings, Check if Audio Output is set to Auto. Additionally, turn on Match Content Audio Resolution.
How do I change the language on Disney Plus?
You can change the language on your Disney Plus under the Account Edit Profile option. To change the language of the media you are watching, you can find the language audio you want under the audio options after playing the media.
Conclusion 
While the streaming experience on Disney Plus is usually seamless and enjoyable, there may be times when you face audio issues. Any problems with audio may cause you to lose interest in the show or movie.
The frustrating question of Why is Disney Plus not working on my TV arises. In the case of Disney Plus, with no sound, you can quickly solve the problems with a few steps. Solve these problems quickly, and happy binging!!
Mauro Huculak: Technical writer specializing in Windows 10 and related technologies. Microsoft MVP with extensive IT background and certifications.