While working on the Excel, the last thing we need is for the file to go missing. It takes a lot of time to create those Excel sheets, but there are a lot of times when the files corrupt and are required to be recovered. Everyone then searched for how to Repair a Corrupted Excel File.
In these cases, having an Excel recovery tool handy is extremely helpful. Although Windows does have an Excel recovery tool, using it at times is a difficult task for the users, thereby relying on third-party recovery tools. 
One such tool is the Recovery Toolbox for Excel. This Microsoft Excel Recovery Tool comes in two ways- as a software and an online application, wherein users can upload the corrupted files to Repair Corrupted Excel File. The users can download the software on their systems and recover the files thereon.
See Also: EaseUS Data Recovery Wizard Review, Specs & Pricing
Reasons for the Corruption of Excel File?
Before getting on the hows of recovering an Excel file, it is essential to know why these files are corrupted in the first place.
The reasons include:
Virus
Hardware failure
USB device failure
Excel bugs
Incompatible third-party plug-ins and add-ons.
Incorrect cleaning of the files.
See Also: Excel Filtering Not Working? Troubleshooting Guide For 2023
2 Ways to Repair Corrupted Excel File
There are mainly 2 ways to recover any corrupted Excel file. Recovery Toolbox offers both of them. The first one is using their software & the second option is using their online too.
Method #1 Using Recovery Toolbox Microsoft Excel Recovery Software
The Recovery Toolbox Microsoft Excel Recovery software is well supported by Windows 98/Me/2000/XP/Vista/7/8/10 or Windows Server 2003/2008/2012/2016 and above versions. Installing and using the tool is extremely easy. The steps include:
1. Download the Recovery Toolbox Microsoft Excel Recovery Software from their website.
2. The next step is to install the software on the system. Follow the instructions, as stated by the program and install the setup.
3. Now run the Recovery Toolbox Microsoft Excel Recovery Software.
4. Next, select a corrupt Excel file on the first page of the tool.
5. Click on Analyse.
6. Preview the contents of the file.
7. Next, click the Start Recovery button and save the content. There are two options available:
8. Export to Excel to save the data in a new Excel Workbook.
9. Save to file, which saves the data to a new .xlsx file.
(Note: these options are available only on the full version of the software)
Features of the Recovery Toolbox Microsoft Excel Recovery Software
Fixes all kinds of Excel formats such as .xls, .xlt, .xlsx, .xlsm, .xltm, .xltx, and .xlam
Recover the table styles, formats worksheets, and their cell data. Even the column and row width are fixed in the recovery. Apart from this, the number formats, except the color of it, are also restored and retained.
It repairs all the Excel formulas, functions, and name references, whether internal or external.
It also repairs the cell formats, i.e., the text's height, width, orientation, alignment, format, etc.
Restores the borders and the headings of the file.
It repairs all the .XLS files of MS Office 98, 2000, 2003, and XP.
It repairs the .XLSX files of MS Office 2007, 2010, 2013, 2016, and 2019.
This saves the file directly to a new .xlsx file without requiring Microsoft Excel on the system currently being worked on.
This can also export data to a new Excel file.
See Also: Excel Filter Not Showing All Values? Ultimate Troubleshooting Tips
Method #2 Using Recovery Toolbox Microsoft Excel Recovery Online Tool
To recover an Excel file online, the user must follow the following steps to get the recovered data.
Get to the Online Recovery Toolbox Microsoft Excel Recovery Software link, i.e., https://excel.recoverytoolbox.com/online/#/ then select an Excel file with an xls, xlt, xlsx, xlsm, xltm, xltx or xlam extension by clicking the Select a file button< Enter your email address< Next <Wait for the damaged Microsoft Excel file to be recovered<Download the recovered Excel spreadsheet.
Few Things that This Tool Doesn't Offer
There are some parameters that the online tool doesn't support. These are:
Recovering a password-protected Excel file.
Printing options, conditional formatting, and validity of the data.
Hyperlinks, Asian phonetics blocks, calculation, and sorting settings.
Comments and macros in the file.
The diagrams, pie charts, and bar graphs may have been used.
The format of working of the formulae and functions.
The above-stated settings are available in the software a version of Recovery Toolbox Microsoft Excel Recovery Software.
See Also: Wondershare Recoverit Review: Is It Best Data Recovery Software
Plans & Pricing
The Recovery Toolbox Microsoft Excel Recovery Software has licensed software and requires users to buy it from their website. Three kinds of licenses are available: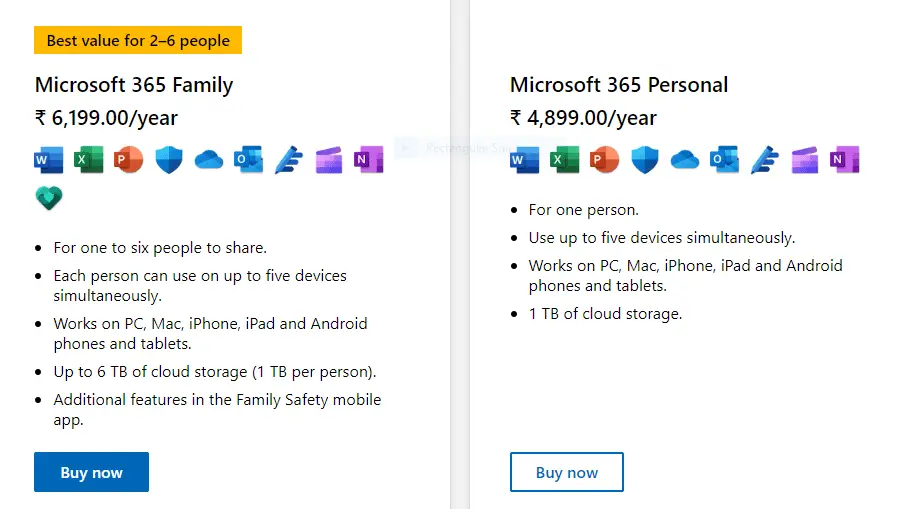 Personal License: –These cost $27 and are to be used for particular uses of a non-commercial nature.
Enterprise License: –  This business license costs about $45 and is required for legal use in enterprises, small commercial companies, and government organizations.
Site License: – This license costs $60, and you can use it for up to 100 devices in the same or different buildings.
Online Excel Repair: – The price for online Excel repair service is $10 if you prefer the online web option over software.
Since this is a shareware tool, the Recovery Toolbox site also has a trial version of the software, which the users can use to Repair Corrupted Excel Files. However, it doesn't allow the user to save the file in .xlsx format. This is a convenient way for the user to test all the features stated by the site on their work environments before buying the license. Here is an essay on Excel Filters Not Working.
FAQs
How to repair a corrupted Excel file in 2023 utilizing worked-in devices?
To repair corrupted Excel files in 2023 using built-in tools, open Excel and click File. Then select Open and browse to the corrupted file. Select Open and Repair from the drop-down menu next to the Open button. Excel will attempt to repair the file automatically.
Are any third-party software options available to fix corrupted Excel files in 2023?
Several third-party software options are available in 2023 to repair corrupted Excel files. These software programs use advanced algorithms for scanning and recovering data from damaged Excel files, providing a solution for users experiencing file corruption issues.
Is there an Excel repair tool?
Yes, there are Excel repair tools available. These tools are designed to fix issues and recover data from corrupted Excel files. They can help restore damaged files and make them usable again. Researching and choosing a reliable and reputable Excel repair tool for the best results is advisable.
Can I prevent future Excel file corruption in 2023?
In 2023, it's essential to prevent Excel file corruption. You can do this by regularly making copies of your Excel files, using reliable storage devices, and using up-to-date antivirus software. These steps will significantly reduce the risk of your files getting corrupted.
Conclusion
The Recovery Toolbox Microsoft Excel Recovery software helps the user to Repair the Corrupted Excel File in the best possible manner, with all the tags and format that the user had used in the corrupt Excel file.
The recovery tool is available for free for trial versions. With all the software's functionality, it is essential to note that this doesn't recover password or password-protected files. We hope this tool is of great use to our readers.
See Also: 6 Ways To Fix Your Windows License Will Expire Soon Error
Gravit Sinha: Founder of ValidEdge, a problem-solving website, driven by his lifelong passion for fixing issues.