One of the significant problems you face when using a system for a long time is running out of memory and the system slowing down. Well, both these problems go hand in hand. Your system still might display the entire memory message even after you delete all the significant files. Alternatively, your system may run slower again after you clear out most of the CPU-consuming operations. This is mainly because of the hidden files that might be present on your system.
When you download files from the Internet, you might sometimes forget about them with time. This affects your system's memory when you most need it. Although, finding these files is not a cakewalk either. Searching for hours and hours for some of the files is not an excellent leisure job that you want to do. CleanMyMac X Review: Efficient, user-friendly, and effective; a must-have for Mac maintenance.
So how to clean up these old files on your Mac? How to increase the system's runtime? Moreover, the biggest question lies in How to do it smartly. The answer is MacPaw. MacPaw's product, CleanMyMac X Review, is a software that can do all the tiring work needed to maintain your Mac in good health.
What Is CleanMyMac X?
CleanMyMac X is software offered by the world-renowned company MacPaw. CleanMyMac X does much work on your Mac and covers multiple service areas that a Mac would need. The most prominent and valuable feature of CleanMyMac X is its clean memory ability.
This software uses advanced technology to find junk files. The usage of this software is quite simple. So, you need to push the button and Baam! All your junk files are cleared from your Mac. This makes CleanMyMac X user-friendly software. The elegant and straightforward interface makes the software easily usable.
See Also: 6 Best Instagram Bots To Auto Like And Auto Follow
What Does CleanMyMac X Offer?
CleanMyMac X offers a wide range of features with a single software. The most pro one, as mentioned already, is the memory clean feature which works like a charm and makes your Mac much faster than it used to be within seconds.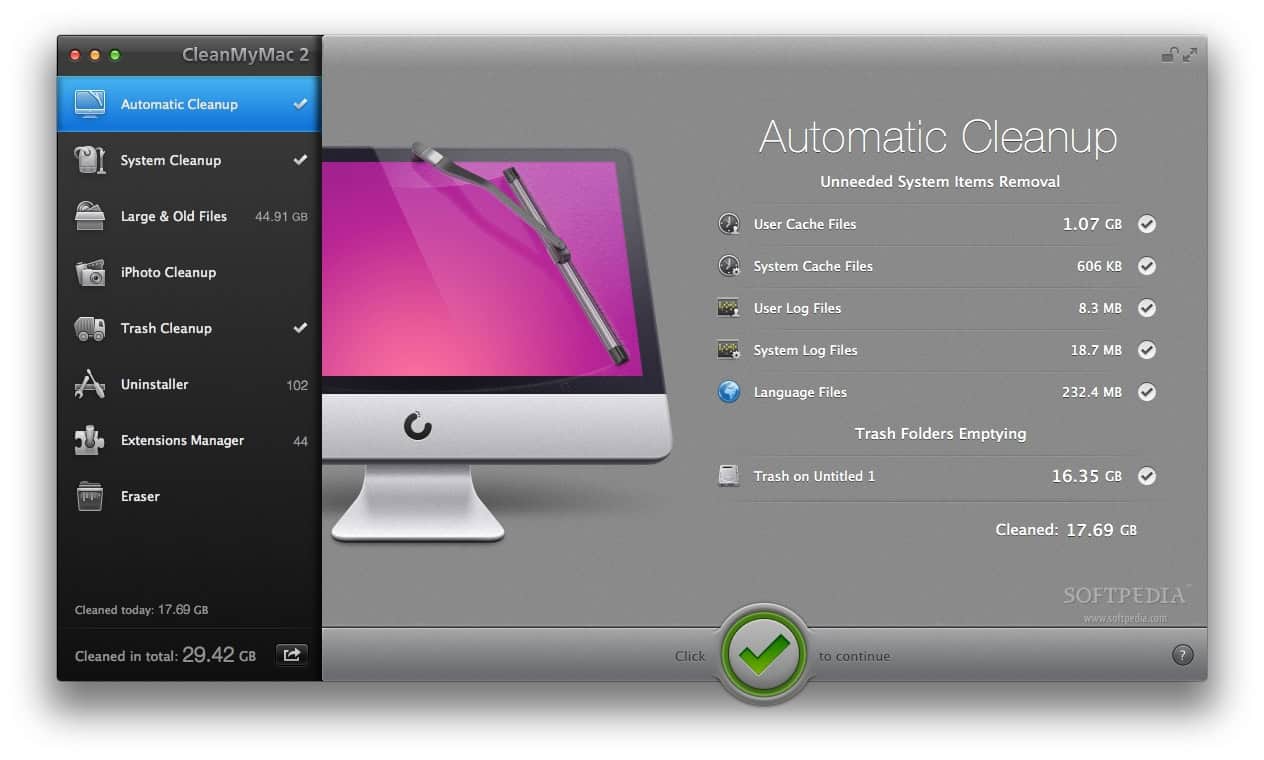 The simple design of the interface also speeds up the process by reducing the time the user takes to understand the software. The remaining features of this software are listed below.
See Also: 10 Best Free Music-Making Software
Application Interface – User-Friendly Software
This software has a simple and elegant interface that speeds up the work.
Everything you need to make your Mac healthy is on the screen. Uninstaller, Antivirus, Junk cleaner, everything is in the visible area, which makes this software highly user-friendly.
Application Management
Firstly, the software also works excellently to identify and remove unnecessary apps in your Mac. There is a similar feature in some Android Phones but no such feature in Mac OS. This feature identifies the unnecessary apps present on your Mac. Those might be the apps that you never used. The software uninstalls those programs or apps immediately from the system, making room for new apps.
This function of application management also has another feature. Now, since the apps are not gone, this gets us to the part of the useful apps. This software also installs updates to valuable apps on your Mac. This helps you get your work done more quickly and elegantly on the system.
The best thing about the Thai feature is that it never deleted anything without asking you. Even though the software is prepared with an extensive effort to classify which file is wrong and which is good, it still asks for your permission to delete the app.
With this software, you can detect the hidden files which are causing a burden on your Mac. In most cases, the hidden files occupy most of the memory. It takes much time if you try to search and delete these files manually. Hence CleanMyMac X comes into play here. It does all of this work with a single tap and within mere seconds.
Protection From Viruses – The Antivirus
CleanMyMac X also offers you the best antivirus in the same package. Mac is usually safer than Windows, but there is still a chance it gets by dangerous viruses. Well, with CleanMyMac in your hand, the chances of your Mac getting attacked by viruses become minimal.
This Antivirus software fights all Kinds of vulnerabilities in your Mac. The team at the MacPaw regularly updates its database to detect new kinds of viruses. It's like you have a doctor on your computer. The in-depth scan by the Antivirus detects even viruses like ransom wares, etc.
Usually, you need to download multiple softwares to do all the work that CleanMyMac X does. Downloading various softwares, however, causes memory problems and might be responsible for your Mac running slow. Thus, MacPaw needs to download and manage multiple softwares with CleanMyMac X.
See Also: 8 Ways to Fix DNS Address Could Not be Found Error
Language Support
Are you French and unable to find a great app that runs in your language? No problem. CleanMyMac X works in 13 major languages around the world.
This includes French, German, Japanese, Chinese, Korean, etc. This multi-language support increased the global rating of the software.
Smart Scan
The intelligent scan is an innovative feature provided in CleanMyMac X by MacPaw. This scan does all your work in a time-saving manner. With an intelligent scan, you can detect junk and malware and speed up your Mac. This innovative feature results from thousands of hours of experience and hard work to make our lives easier.
CleanMyMac X Pricing and Plans
MacPaw provides multiple plans that ensure the safety and speed of your system. The plans and pricing for the CleanMyMac X are in the list below:
CleanMyMac X For Business
We all know how important it is to keep our computers running faster and smoother at work. CleanMyMac X ensures the same with its business plan. This plan includes some of the best features to keep a Mac running faster.
Space Cleanup the most prominent feature is available in this plan.
A great feature is the Shredder, which forever erases sensitive file information from your computer.
Application management comes in the form of large and old file deletion and automatic updater.
Privacy cleanup to erase any activity both online and offline.
Finally, a system health monitor to continually observe and improve the running state of your Mac.
This plan costs $39.95 per annum per Mac, and you can review any significant update for free with his plan. Alternatively, you can choose to buy a permanent subscription at $89.95. However, you need to pay to get updates on this plan.
CleanMyMac X For Academia
A better learning environment also needs fast-running systems. CleanMyMac X is the best chalice for this. You get many additional features with this plan at the exact cost you pay for a business plan. Software management is the best of these features, which lets you delete all the old and unused softwares on your Mac. This plan also had all the features of the Business plan.
The pricing for this software is the same as that of the business plan. It costs $39.95 per annum per Mac, with free updates. The permanent plan costs $89.95 per Mac with paid updates option. The flexibility in the plans and reasonable pricing are also one of the reasons that this software is a big hit.
Complete CleanMyMac X Specifications
Developer: MacPaw
Compatible with macOS 10.10 and later
Measures 74.4 MB
Price: Free with in-app purchases available
12+ Languages are offered
Highlights & Key Features Of CleanMyMac X
The cleaning tool is only intended to assist Mac users in maintaining an improved and optimized machine. So, now take a closer look at the things that CleanMyMac X has to offer:
Garbage Removal
On your smartphone, tons of media files, internet log files, installation files, system files, and unwanted apps cause it to operate more slowly than usual.
Here is CleanMyMac X, which includes the built-in utility Junk Removal to locate and remove all the system clutter.
Detection Of Malware
In contrast to others, the program has a unique feature: malware detection.
It regularly checks your Mac for viruses and spyware and automatically removes them to maintain the machine's health.
Optimization
One of the critical elements in improving Mac's performance is optimization. Numerous optimization techniques are available in CleanMyMac X to find the programs running in the background.
Allowing you to halt them will prevent them from slowing down and weakening your machine. Additionally, the cleanup tool identifies the apps that require an update, which optimizes your Mac and enhances speed.
Maintenance 
The app has an in-built Updater and Uninstaller to keep your Mac even more organized.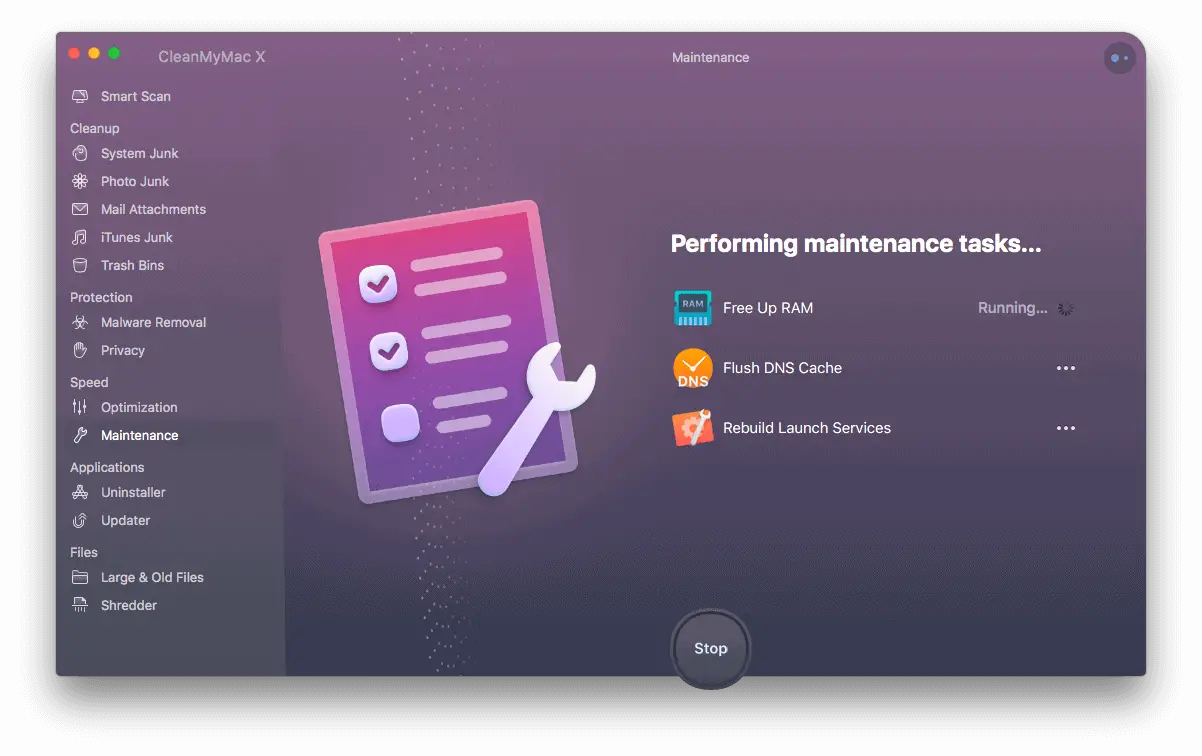 The application removes unnecessary apps and installs the necessary software upgrades by keeping track of every byte saved on your Mac. So, It maintains the machine's organization and guarantees seamless operation.
Absolute Autonomy
The program, unlike others, immediately deletes your internet history. Additionally, it monitors every online and offline activity in both directions. As a result, it offers full protection to keep you secure online.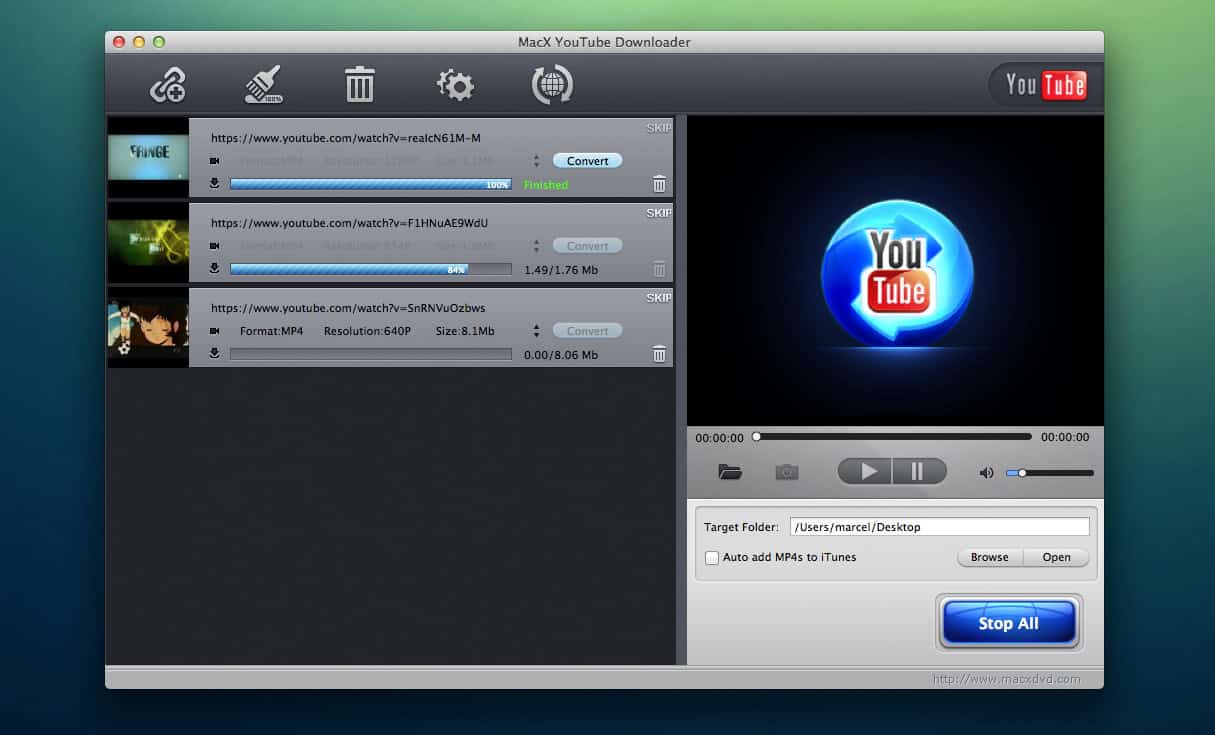 Pros:
Simple interface implementation and design.
Multilingual assistance.
Outstanding customer service.
Several built-in goods and tools.
Complete protection from malware and viruses.
Free edition.
Booster of speed.
Cons:
It tends to cost more than alternative options.
No help with a search for duplicate files, for example.
What Is The Process Of CleanMyMac X?
Below is a description of how CleanMyMac X works to find trash around every corner of your Mac. The procedures below will help you speed up your Mac.
Step 1: Download CleanMyMac X to begin going. Through the button below, you can do so without charge.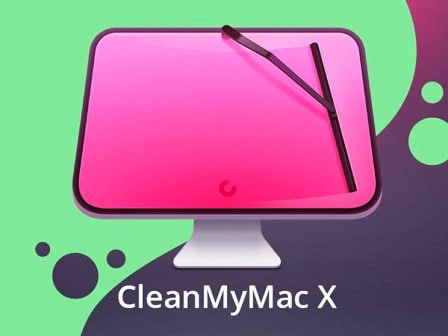 Step 2: Start the utility application on your Mac, select Scan, and wait while it thoroughly searches your computer for rubbish and unnecessary items.

Step 3: From the left menu pane, select Optimization. Afterward, browse the Login goods. Similarly, you can select Malware Removal, Maintenance, and anything else you want to eliminate.
Step 4: Click Run to remove the things you no longer want.
Step 5: Then select "Quit."
Support:
You may find support for CleanMyMac X on the MacPaw website (opens in a new tab). The website has contact information, troubleshooting manuals, and a place to report virus issues.
FAQS
Is CleanMyMac X safe to use?
Yes, CleanMyMac X is safe to use. It has been certified by Apple and is regularly updated to ensure it remains safe and secure.
What are the critical features of CleanMyMac X?
CleanMyMac X features include system cleanup, malware removal, optimization, and privacy protection. It can also uninstall unwanted apps, manage extensions, and update software.
How does CleanMyMac X compare to other Mac cleaning tools?
CleanMyMac X is considered one of the best Mac cleaning tools because of its powerful cleaning algorithms, easy-to-use interface, and advanced features like malware removal and privacy protection.
Can CleanMyMac X speed up my Mac?
CleanMyMac X can help speed up your Mac by removing unnecessary files and optimizing your system. It can also free up space on your hard drive, improving performance.
Will CleanMyMac X delete essential files?
No, CleanMyMac X is designed only to remove unnecessary files and data, such as old cache files, outdated backups, and unused language files. It will not delete important system files or personal data.
Does CleanMyMac X offer customer support?
Yes, CleanMyMac X offers customer support via email and live chat. It also has a comprehensive knowledge base with helpful articles and tutorials.
Conclusion
To sum up, CleanMyMac X is the best software you need to keep your Mac running at its best. With the best protection, this software also speeds up your Mac by almost five times and lets you have additional memory space for desperate times. The easily understandable interface of the app adds more points to it. Providing these many features in a single app is a great deal from MacPaw.
Gravit Sinha: Founder of ValidEdge, a problem-solving website, driven by his lifelong passion for fixing issues.